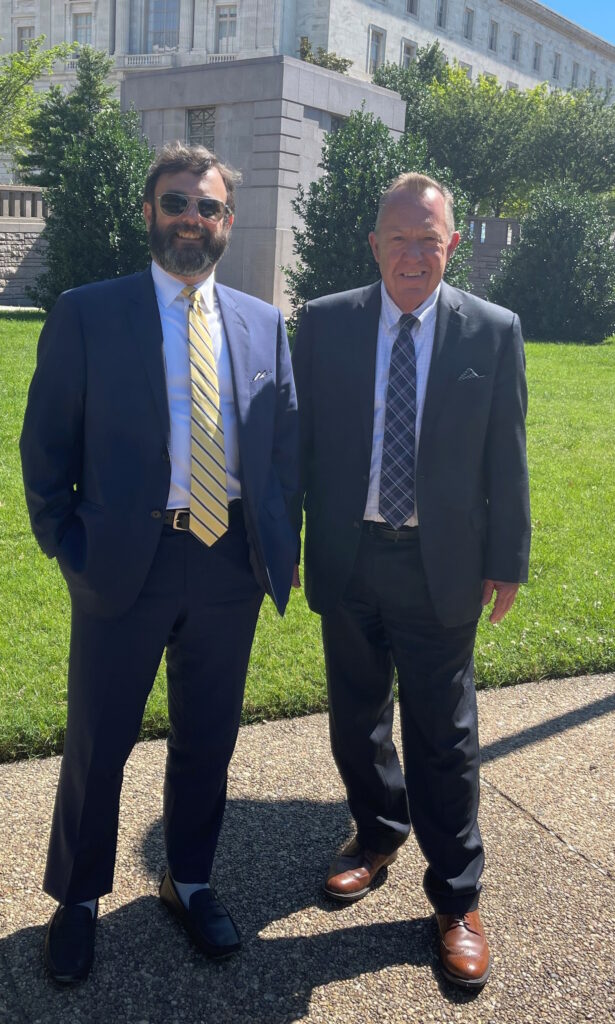 WASHINGTON, DC – AAHomecare President Tom Ryan and senior vice president of Public Policy Jay Witter were on Capitol Hill again last week for a round of meetings to build support for sustainable Medicare reimbursement policy.
Over two days, the pair had virtual, outdoor, and in-office meetings with Members of Congress and healthcare staff, including Reps. Cathy McMorris-Rodgers (R-Wash.), Kurt Schrader (D-Ore.), Kathleen Rice (R-N.Y.), Yvette Clarke (D-N.Y.), as well as Sen. Maggie Hassan (D-N.H.) and staff with the House Energy & Commerce Committee.
The meetings focused on the need for meaningful rate adjustments for Medicare reimbursement in former CBAs that reflect rising costs and other market realities for HME suppliers, as well as extending blended rates currently in effect for rural and other non-bid area suppliers beyond the end of the COVID-19 public health emergency.
Reimbursement Priorities Shared with New CMS Administrator
AAHomecare has also gone on record with newly confirmed CMS Administrator Chiquita Brooks-LaSure asking for expedited action on the Proposed DMEPOS Payment Rule issued in November 2020 and more sustainable, market-based Medicare reimbursement rates in former CBAs, rural settings, and other non-bid areas. The Administrator's office quickly acknowledged our letter and its main points, along with our request for a meeting.  See our letter here.