Bipartisan Outreach to CMS Spurs 90-Day Extension for Manual CRT Accessories Exemption
WASHINGTON, DC – CMS announced a 90-day extension on a policy exempting manual Complex Rehabilitative Technology (CRT) wheelchair accessories from competitive bidding-derived pricing.  The extension comes just days after a bipartisan group of 18 House members and one Senator urged CMS to take action to continue the policy, which was set to expire on July 1.
A fast-moving letter spearheaded by Rep. John Larson (D-Conn.) reiterated Congressional intent to protect access to both power and manual CRT accessories and cited 2019 legislation enacted to give CMS time to address the issue. The letter also emphasizes the differences between CRT and standard wheelchair accessories and their importance in supporting individuals with severe disabilities.
"Today's action gives the new leadership at CMS a chance to properly align reimbursement policy for both power and manual CRT wheelchair accessories," said Tom Ryan, AAHomecare President & CEO.  "I'm grateful for the mobility stakeholders who have continued to raise the visibility of this issue and for Congressman Larson and our other steadfast advocates for access to CRT on Capitol Hill.  Now it's time for CMS to finish the job and apply a permanent exemption for CRT."
See the letter and complete list of Congressional signers for more details.  The exemption will now remain in effect though at least September 30, 2021.
Road to Louisiana Ventilator Win Stretches Back to April 2020
BATON ROUGE, LA – Louisiana Governor John Bel Edwards signed HB 594, legislation to require insurers, MCOs, and other payers to reimburse for ventilators on a continuous monthly rental basis and not cap payments at purchase price.  The new law takes effect on August 1.
The path to this success for Louisiana respiratory providers and patients goes back to April 2020, when AAHomecare first engaged a commercial payer on the insurer's plans to cap payments for non-invasive ventilators (NIVs) after ten months of rental payments. While the payer was willing to make some policy adjustments, including increasing rates and paying for a licensed RT to service and maintain the equipment, the company remained committed to capping rentals for NIV at 10 months.
AAHomecare, Louisiana HME leaders, and other respiratory stakeholders began exploring a legislative solution in late 2020, engaging an experienced local lobbying firm and working to build support with key players in the legislature. These efforts culminated in the introduction of HB 594 in early April 2021, sponsored by State Rep. Dustin Miller, a nurse by trade and Vice Chair of the Democratic Caucus in the Louisiana House.
AAHomecare Senior Director of Payer Relations David Chandler testified in person before the House Insurance Committee in support of the bill on May 12, and HB 594 was subsequently passed by overwhelming margins in both the House and Senate. The process was nearly derailed by efforts to modify the legislation by a commercial insurance company, but Louisiana HME stakeholders and our lobbyist worked with supporters in the legislature to protect the original intent of the legislation. See complete bill text here.
"Passage of HB 594 is a huge win for patients, and the American Association for Respiratory Care (AARC) and our Louisiana Respiratory Care Society are proud to have worked with AAHomecare to push this bill through," said Anne Marie Hummel, senior vice president of Government Affairs for AARC.  "We don't typically get involved in local issues involving private payers, but policies that put noninvasive ventilators under a capped rental policy and limit patient care required by respiratory therapists is wrong on so many levels."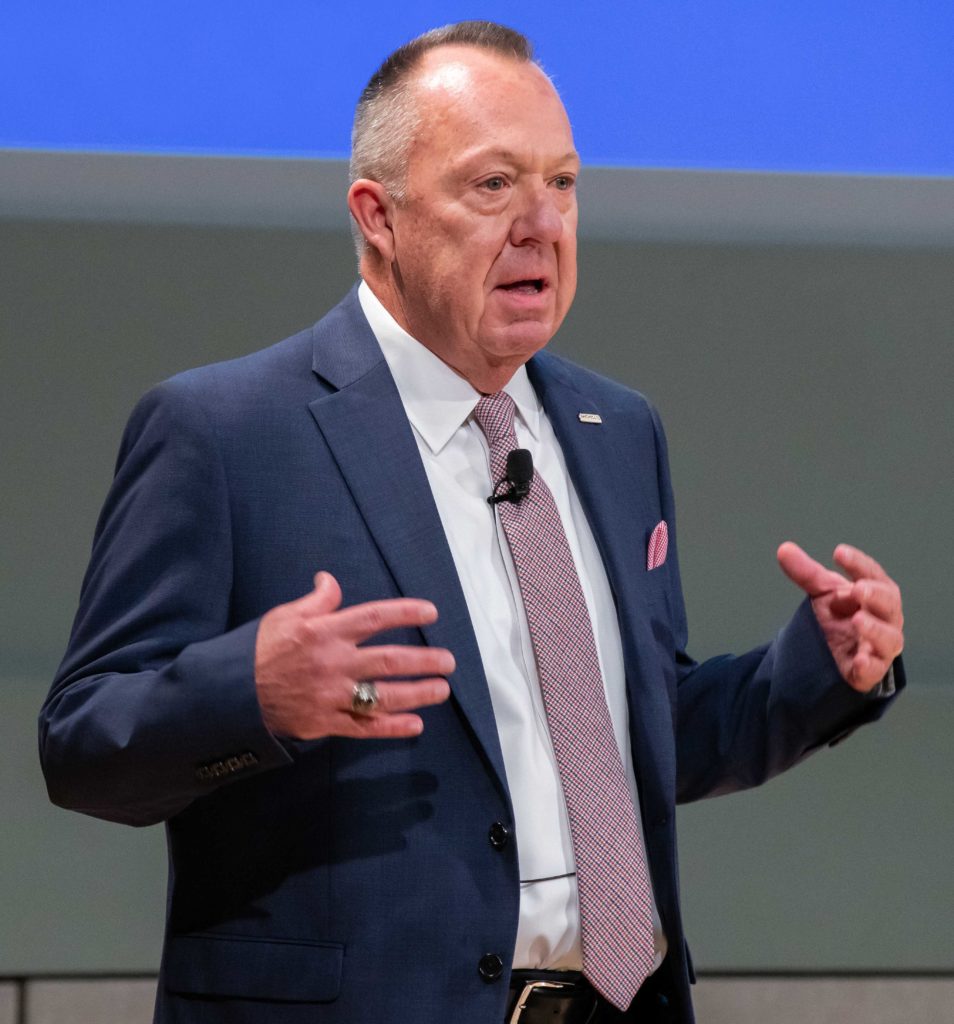 Setting a Precedent on Ventilator Policy
The legislation's impact could be significant beyond Louisiana.  This is a rare example of state reimbursement policy that covers both Medicaid and private payers, and AAHomecare and other HME advocates can point to this precedent in seeking similar protections in other states, where needed.
"This is a great win for Louisiana respiratory providers and the patients who depend on these systems," said Tom Ryan, AAHomecare president and CEO.  "On another level, the scope of this success could extend well beyond Louisiana's borders thanks to the precedent set in this bill."
"The legislation affirms the critical role that both NIVs and invasive ventilators play in protecting individuals with significant respiratory challenges and also recognizes the high level of service that goes with furnishing these devices and supporting patients," added Ryan. "We'll be better able to make this case in other states thanks to this recognition of the need for continued reimbursement for life-sustaining respiratory products."
BOC Seeks Nominations for Jim Newberry Award for Extraordinary Service
OWINGS MILLS, MD – The Board of Certification/Accreditation (BOC) is seeking nominations for the Jim Newberry Award for Extraordinary Service. The award recognizes outstanding individuals who demonstrate extraordinary service to BOC and is presented in honor and remembrance of longtime practitioner, BOC board member and leader James Newberry, Jr., BOCP, BOCO, BOCPD, who passed away in 2016.
Nominees for the award must have a proven history of service to and volunteerism with BOC. Nominees should exemplify the superior model lived out by Newberry during his more than four decades in the field of orthotics and prosthetics. Nominees might include—but are not limited to— former BOC board members, BOC volunteers, vendors, or consultants.
"We are pleased to continue Jim's legacy by recognizing exemplary professionals who have demonstrated their commitment to BOC through volunteerism, advocacy, board service, and other service to the organization," says BOC Board Chair L. Bradley "Brad" Watson, BOCO, BOCP, LPO. "We encourage nominations of eligible colleagues from our community for this prestigious honor and look forward to reviewing this year's group of outstanding candidates."
To review the award requirements and nominate a colleague for the award, visit the Jim Newberry Award for Extraordinary Service on BOC's website. Select nominees will be asked to complete and submit an award application that details their service to BOC. The deadline to submit nominations is Friday, September 3, 2021. For more information, please call 877.776.2200 or email info@bocusa.org.
BOC Workshop at Medtrade West
An Introduction to the Certified Durable Medical Equipment Specialist (CDME)
Presented by: BOC
9:00 AM – 1:00 PM
FEE: $49
A Certified Durable Medical Equipment Specialist (CDME) is a person who demonstrates a broad knowledge of the DME/supply industry, including: prescription verification, intake process, product selection, dispensing and setup, documentation, billing, compliance, and performance management. In this workshop, participants will learn:
The scope of practice for the CDME.
The value of the CDME credential for individuals and facility owners.
How to market the CDME credential to customers, referral sources, and third-party payers.
Seventy percent of BOC CDME's report that this credential has delivered a positive impact for their career. Imagine what it might do for you. Learn more by attending this workshop.
This workshop serves as instructional preparation for the BOC CDME exam. The BOC CDME exam can be taken anytime, anywhere with a live, remote proctor.  Visit www.bocusa.org for more information.
Take advantage of special exam pricing for Medtrade attendees! Submit your exam application now or at the CDME workshop to receive the below rates:
CDME Application Fee: $50
CDME Exam Fee: $75 (25% discount)
ABOUT THE SPEAKER
Abel Guevara (pictured) is an accomplished healthcare executive and doctoral student specializing in Health Information Management (HIM) and Health Administration (HA). With over two decades of experience in the durable medical equipment, prosthetics, orthotics, and supplies (DMEPOS) industry, Abel has been involved in executive leadership, healthcare compliance, operations management, revenue cycle, and sales. Abel is the Chief Operating Officer/Corporate Compliance Officer at New Way Medical Supply.