WASHINGTON, DC – AAHomecare is requesting that stakeholders contact their Senators and Representative to help prevent broadly applied Medicare cuts for 2022. Action is needed as Capitol Hill accelerates work on year-end legislative packages.
The potential cuts stem from the application of Pay-As-You-Go (PAYGO) legislation enacted in 2010.  If not addressed, PAYGO provisions would trigger automatic cuts across a range of Federal programs to cover recent deficit spending increases – in this case, red ink incurred via the $1.9 trillion American Rescue Plan relief package. Under the current scenario, the broadly applied Medicare reimbursement cut for healthcare providers would be 4%, starting in FY 2022.  AAHomecare has been a part of coalition efforts that have been working to address this issue since early 2021.
Legislators who are concerned about the potential impacts of such extreme cuts during a public health crisis are now pushing to include language waiving the PAYGO requirements in continuing resolution legislative packages that could move as early as this week.
Please help push these efforts across the finish line!  Contact your legislators to ask that they make sure that provisions to waive punishing 4% PAYGO Medicare cuts for 2022 are included in year-end omnibus or continuing resolution legislation. Remind your Senators and Representatives that it was surely not Congress' intent to finance COVID-19 relief measures through deep Medicare cuts for healthcare providers who are currently going all-out to protect patients and prevent a resurgence of the virus nationwide.
Please also ask your legislators to support extending the current pause to 2% Medicare sequester cuts that was originally granted in April 2020 and are currently set to expire at the end of this year.  The moratorium on these cuts should remain effect until the end of the PHE to help offset the higher product and operational costs that healthcare providers are experiencing during the ongoing pandemic.
Please reach out to healthcare staffers for your Senators and Representative by phone or email to ask for their support on preventing the 4% Medicare PAYGO cuts.  You can also send a pre-written message on the issue via our Action Center.
Contact Gordon Barnes at gordonb@aahomecare.org if you need contact information for healthcare staffers for your legislators or other assistance in developing or delivering your message.
New Address, Same Neighborhood for AAHomecare
ARLINGTON, VA – AAHomecare is operating out of a new address, but will remain in the Crystal City neighborhood well-known for its proximity to Reagan National Airport, the Pentagon, and Amazon's second major headquarters location. The new building is just over 500 steps to the north of AAHomecare's current offices.
The new address is:
1400 Crystal Drive, Suite 460
Arlington, VA 22202
The main phone number will remain 202-372-0107, and all AAH staff phone numbers will stay the same.
The Association is taking advantage of current market conditions and the expiring lease to secure new space in a freshly updated building and save money, while remaining in the same convenient and sought-after neighborhood. 
Nationwide Injunction Issued Against CMS Vaccination IFR
BATON ROUGE, LA – Last week, a Louisiana federal judge blocked the implementation of CMS' Interim Final Rule (IFR), "Medicare and Medicaid Programs; Omnibus COVID-19 Health Care Staff Vaccination" which would have required certain health care facilities to have a fully vaccinated staff by January 4, 2022. Although DMEPOS suppliers would not have been directly impacted by the mandate, suppliers that contracted or had arrangements with covered health care facilities would have been required to have vaccinated employees. The nationwide halt on the vaccine mandate comes after a Missouri district judge issued a similar suspension in 10 states on Monday.
As previously reported, the Occupational Safety and Health Administration's (OSHA) Emergency Temporary Standard (ETS) that would have required large companies with 100+ employees to implement a vaccine and/or COVID-19 testing requirement starting January 4, 2022, was also paused pending multiple lawsuits. Although CMS and OSHA's vaccine mandates are currently not in effect at this time, both are expected to go through the formal appeals process to determine the constitutionality of the mandates.
DMEPOS suppliers may still be impacted by other federal or state vaccine mandates. For example, under the Executive Order 14042, suppliers that are subcontracted by federal contractors would likely be directed to have vaccinated employees by January 18, 2022.
AAHomecare will be monitoring the developments of the pending trials.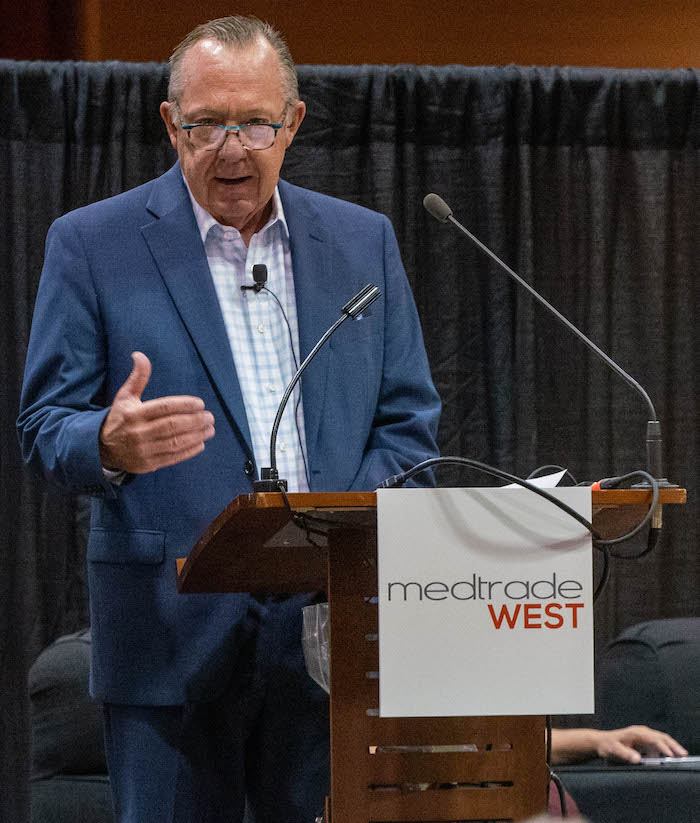 Oxygen Toolkit a Collaboration Between AAHomecare and CHEST
WASHINGTON, DC – The American College of Chest Physicians® (CHEST) and AAHomecare are have developed an Oxygen Toolkit supporting individuals who require supplemental oxygen and clinicians who prescribe supplemental oxygen to their patients.
The toolkit features four main components
Complete Oxygen Therapy Guide— comprehensive information including benefits of oxygen therapy, a look into different systems, and a guide for paying for oxygen therapy.

Getting Started

— Covers what to do before, during, and after delivery of the equipment focusing on the relationship between patient and HME supplier.

Trip Planning Guide: Traveling With Oxygen Therapy

— provides everything someone traveling with supplemental oxygen needs to know

Does Your Patient Need Oxygen Therapy?

— Written for clinicians, this document covers determining whether your patient needs oxygen therapy, how to order these systems, and how to educate your patient on their use.
"We're excited to collaborate with the CHEST Foundation to educate patients with lung disease about oxygen therapy," said Tom Ryan, AAHomecare president and CEO. "Better-informed patients and caregivers will allow suppliers to more effectively support individuals who depend on home oxygen. These new guides are a terrific resource that will help patients and caregivers understand and confidently utilize these essential devices in their homes and when they travel."
Use these guides to help educate your patients and referral sources about oxygen therapy and products.  You can print the guides out or also share by email or on your website.  The guides can also be found on AAHomecare's Tools and Resources page as well as on CHEST's Oxygen Therapy page.  See related press release for further details.