WASHINGTON, DC – The HME community's continued outreach on the bidding program problems for rural providers and patients is being heard on Capitol Hill. Prospects for legislative action remain uncertain before Congress recesses for election season in the next week or so.
Congressional leadership offices, key committee staff, and Senators and Representatives across the nation are getting the message that drastic cuts for rural communities are unsustainable for providers and potentially harmful for HME patients.
In addition to the extensive contacts that members of the HME community are making directly on Capitol Hill, providers are also using local media to tell their story. AAHomecare member A&A Home Health & Equipment's outreach to a local TV station resulted in this very strong segment on WTVA in Tupelo, Mississippi.
Wisconsin's Home Health United made a high-visibility impression with this article that ran last week in a print edition of the Janesville Gazette, the hometown paper for Speaker of the House Paul Ryan (R-Wisc.), who writes about the impact of the cuts and concludes with a direct plea to the Speaker for action:
We have closed showrooms in Johnson Creek, Portage, Platteville and Madison, a significant inconvenience for countless seniors who now have to drive farther. Seniors in rural areas tend to be much older than beneficiaries in urban areas, which makes longer travel times that much more significant. Given the added travel and higher out-of-pocket costs for seniors, many Medicare beneficiaries are deciding not to purchase the medically necessary products for their home care.
Congress had a chance to pause the second round of cuts to allow for further study of the impacts on patients in rural communities, but the House and Senate were unable to reconcile different versions of legislation before they recessed in July. Wisconsin home medical equipment providers are counting on Speaker Ryan to help break the impasse and make sure seniors and people with disabilities continue to get the home medical equipment they depend on.
AAHomecare is using many of these stories as part of their media outreach efforts, but they are also happy to get stories that will only be used on Capitol Hill and not publicly released. All stories, whether used publicly or solely on the Hill, have been very useful in efforts to educate Congressional staffers.
Contact Tilly Gambill at tillyg@aahomecare.org to share your story.
Calling for Case Managers' Perspective on Recent Cuts to Medicare Reimbursement
WASHINGTON, DC – AAHomecare continues to collect results from a survey of medical professionals and related support staff (including hospital discharge planners, care managers, and social workers) asking for information on their experiences in getting medically-necessary HME products for their patients in a timely manner. The brief survey gives medical professionals the opportunity to share their perspectives on issues they may have faced on account of reduced availability of HME in a changing competitive environment.
One story that came from this survey effort was from Jennifer Nulph, a registered respiratory therapist at the Lung Institute with Columbus Regional Health, who reports, "We are hearing from a lot of patients in the Columbus, Indiana area that it is taking longer to get oxygen, or in some cases CPAP or BiPAP. Patients are getting diagnosed as needing equipment but it may take 2-3 weeks to receive it. The HME companies are struggling; they have had to let people go. But the policy is the problem."
While these problems are rampant across America, Jennifer explains the struggle in getting patients to self-advocate. "I've encouraged the patients to complain, but they won't. They are used to their delivery tech and become concerned that this is the person who will get in trouble." This makes it even more important for case managers like Jennifer to speak out on behalf of their patients to ensure that these problems are heard by legislators.
AAHomecare continues to ask suppliers to share the survey with their referral sources as soon as they can. The Association plans to use the data to support legislative efforts, demonstrating the effects of recent deep cuts for Medicare reimbursement. These rates stem from the drastic price reductions rates created by the latest round of the competitive bidding program, both for companies located in competitive bidding areas as well as those in rural and non-bid areas whose prices are derived from the urban CBA rates.
A printable version of the survey is available at aahomecare.org/CareSurvey; suppliers may also share an online version of the survey with case managers.
For more information on the survey, contact Ashley Plauché, manager of government relations at AAHomecare, at ashleyp@aahomecare.org.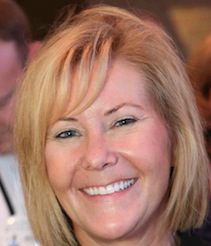 Latest HME Audit Key Report Now Available
WASHINGTON, DC – Results are in from the most recent HME Audit Key survey. The latest round of results including ADRs from October 1, 2015 thru June 30, 2016, show the following:
• The average percent of audits denied nationwide increased 6% between Q4 2015 and Q2 2016.
• 36% of hospital beds, support surfaces, and manual wheelchair new patients were subject to MAC prepayment audit.
• 72% of completed MAC prepayment audits nationwide were paid upon review.
• Supplier appeal rate of MAC prepayment denial decreased 10% nationwide between Q1 and Q2, 2016.
• 51% of completed appeal determinations for respiratory products were in favor of suppliers.
You can see the full report on the latest findings here.
AAHomecare needs additional supplier participation in the Audit Key program—regardless of the number of audits you are receiving. With wider participation, they will be able to make a better case to policymakers for much needed audit reform measures, as well as increasing the value of the data for industry benchmarking purposes. Register and find more information at HMEAuditKey.org. The next round of the HME Audit Key data submission period, covering the 3rd Quarter of 2016, opens on October 15.