New Payer Engagement Resources Arm Industry with Information to Negotiate Individual Contracts
WASHINGTON, DC – As we enter the fourth quarter of 2022, suppliers should be evaluating their current contracts with payers and reaching out to discuss the services you are providing and the value you bring. HME providers are not required to take a contract "as is" from a payer.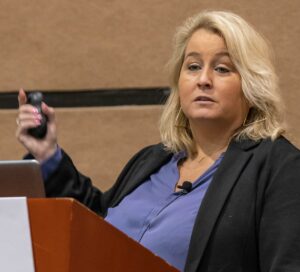 With increased costs in the market index, inflation index, and other challenges, this is a pivotal time to negotiate your individual contract while payers are looking at fee schedules for 2023.  Do your payers understand the value of your services to their patients/members?
To help you make the best impression, AAHomecare has developed a Payer Engagement Resources page on our website. This site contains supporting documents to help you make the best case for your business. Resources include:
Letterto many major commercial payers to educate them on the challenges of providing DME in today's marketplace. The letter incorporates many facts relevant to the cost increases that are occurring in the market.
Letterfocused on educating payers on the current enteral nutrition market environment in light of the PHE, major recalls, and supply chain challenges. There are many product-specific resources to help with your conversations.
Tips & Tricks for Negotiating
Tell your story – it helps to explain what a day in the life of your patients is like when being cared for by your company.
Payers may find it helpful to segment your product offerings by category (i.e. respiratory, mobility, medical supplies, etc..)  to target areas where your reimbursement may need to be addressed.
Depending on the payer and their HME expertise the supplier may have to explain the complexities related to running an HME business.
Suppliers should read contracts entirely or have legal counsel review.
Suppliers should have specific asks in mind when negotiating with payers and have data specific to their company to back these up.
You can find further information and tips on the website; but remember, persistence with payers makes the difference!
Catch the AAH Payer Relations team at Medtrade East: Laura Williard and David Chandler will be presenting "Educating Payers on the Value of DME" as part of the educational programming in Atlanta — 3:30-4:30pm on Monday, Oct. 24 — session will include discussions on the partnership that DME suppliers and manufacturers can provide to the payer community, resources available to suppliers to help make their case, as well as the challenges and benefits of promoting the Value of HME to payers.  You must have a Conference Pass registration to attend.
Increasing Oversight and Transparency for Medicare Advantage Plans
WASHINGTON, D.C. – As the share of eligible Medicare beneficiaries enrolled in Medicare Advantage (MA) plans has more than doubled since 2007, the need to advocate that these programs ensure patient access to HME is becoming increasingly evident.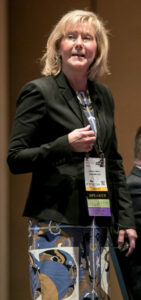 As noted in the Sept. 7 Insider, AAHomecare shared comments on a CMS request for information on MA programs and have also developed a summary of our recommendations for strengthening oversight and increasing transparency for these payers.
Congress is also recognizing the need for better oversight for MA plans, as evidenced by last week's introduction of the Medicare Advantage Consumer Protection and Transparency Act (HR 9019), legislation to require these insurers to provide more information related to coverage, claims, and denials available to policymakers and the public; see also related press release.
We expect this issue to resurface in the next Congressional session and will monitor and become involved as appropriate.
AAHomecare's Payer Relations Council also plans to continue its work to encourage stronger oversight of Medicare Advantage plans, as well as Medicaid Managed Care plans, and to develop resources for HME suppliers to work effectively with these insurers.  White papers on the issue developed by Brown & Fortunato in concert with the Payer Relations Council include:
Medicare and Medicaid Add Waivers for Florida and South Carolina Providers in Wake of Hurricane Ian
Public Health Emergency has been declared for Florida, retroactive to September 23, due to the devastating consequences of Hurricane Ian. CMS waivers are available to providers in the state, which include these provisions:
Durable Medical Equipment: Where Durable Medical Equipment Prosthetics, Orthotics, and Supplies (DMEPOS) is lost, destroyed, irreparably damaged, or otherwise rendered unusable, contractors have the flexibility to waive replacements requirements such that the face-to-face requirement, a new physician's order, and new medical necessity documentation are not required.
Suppliers must still include a narrative description on the claim explaining the reason why the equipment must be replaced and are reminded to maintain documentation indicating that the DMEPOS was lost, destroyed, irreparably damaged or otherwise rendered unusable as a result of the event. 
The Agency for Health Care Administration in Florida released a blanket waiver for DME which similarly states:
Please keep providing services:
The Agency will waive all prior authorization requirements for critical Medicaid services beginning September 27, 2022, until further notice.

Early prescription refill edits have been lifted for all maintenance medications (this does not apply to controlled substances).

If a recipient requires critical Medicaid services beyond limits stated in policy in order to maintain safety and health, providers can furnish the service.
All Preadmission Screening and Resident Review (PASRR) processes are postponeduntil further notice by the Agency.

Retroactively performed screenings or resident reviews must document the reason for delay in the completion of PASRR requirements.
The PASRR process is waived for recipients who are evacuated due to an evacuation order or power outage and are admitted and discharged during the storm.
Additional information for providers is located on the Agency website, http://www.ahca.myflorida.com/: click the Hurricane banner at the top of the page for more information.