WASHINGTON, DC – Growing flowers is one of my passions. Each spring I wait with longing for May because my lilacs and peonies bloom and fill the house with sweet perfume. This May held anticipation of another sort with two trips to Washington D.C. to speak with our federal representatives and senators. And sandwiched in between, a site visit by our new congressman, Rep Conor Lamb (D-Pa) to detail what Complex Rehab Technology (CRT) looks like, and why we need his support on important legislation—another one of my passions.
Our independent firm is 83 years old and started as a community pharmacy. As a provider of CRT, plus a comprehensive array of medical equipment and medical supplies, our company realized more than 20 years ago that we had to find our "voice." Changes in healthcare policy were changing our ability to drive our own destiny, and we quickly adopted the "if it is going to be, it is up to me" philosophy (a favorite quote of my husband's).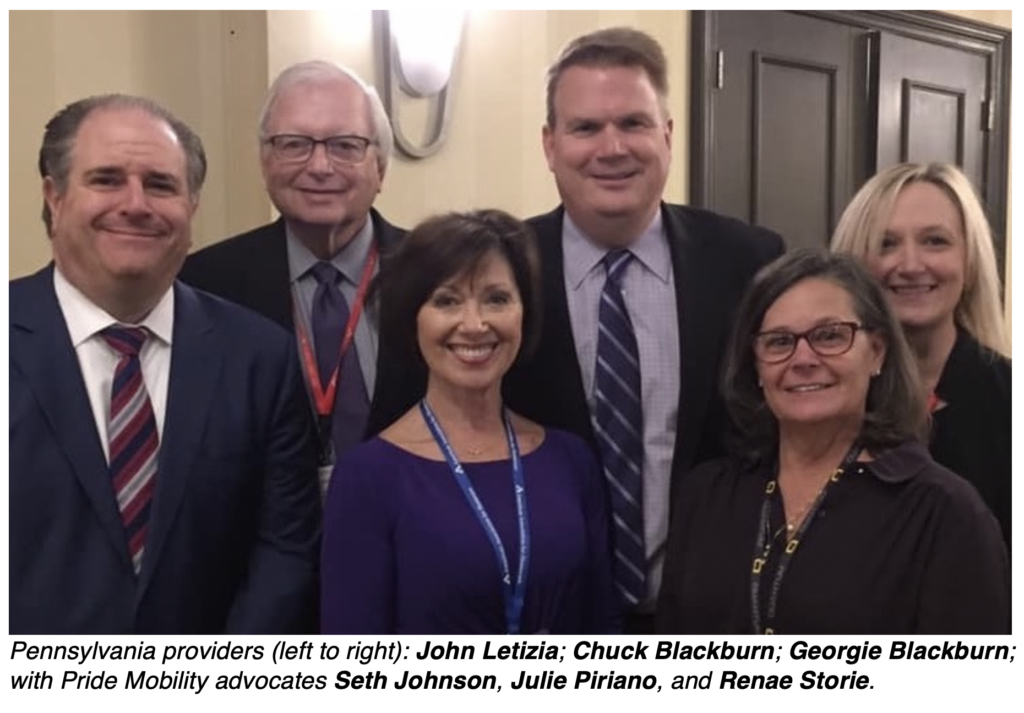 We embarked on a mission to do all we could with and for the PA Association of Medical Suppliers (PAMS), the American Association for Homecare (AAHomecare), and the National Coalition for Assistive Rehabilitation Technology (NCART). Since 2001, I  have served on the board of directors for each association at different intervals (currently on the NCART board) and have learned from the very best how to use that "voice."
We have a new Congress, new bills, and new legislators to educate. The first few days of May, NCART and NRRTS combined to drive a successful CRT Conference and Hill visits. Concentrating on two specific bills, H.R. 2293 Non Application of Competitive Bid Rates to Manual CRT Accessories and H.R. 2408, the bill that would create a Separate Benefit Category for CRT,  ATPs, suppliers, clinicians, and CRT users took to the Hill to gain cosponsors and were successful in underscoring the important conversation toward change.
Tired but energized, I returned home last week (May 2019) from D.C. and the AAHomecare Legislative Conference where so many colleagues gathered for meetings and stormed the Hill. It was perfect timing to revisit legislators and follow up on initial conversations (a thank you if already on bills and if not, why not?) as well as to educate about Medicare's upcoming Round 2021 and the imperfections that remain.
Yes, structural improvements to the bid program, such as Surety Bonds and the demise of median pricing, are finally here, yet remaining issues need to be resolved—such as the new inclusion of Non-Invasive Ventilators within the 2021 bid project. It's  an illogical move by CMS if the goal is to keep beneficiaries who require this technology at home and out of skilled facilities. We are talking about inflating one's lungs artificially in order to breathe. At a time when CMS finally has recognized the need to improve the original bid program, this is a curve ball.
Like CRT, non-invasive ventilator technology is highly specialized. It is also care-intensive and doesn't belong in the bid program. If there's a concern about utilization prompting this move, then perhaps CMS should look to data that shows many more being diagnosed with ALS (Lou Gehrig's Disease) at a young age. CMS policy review is in order. We need our congressmen and congresswomen to immediately sign onto the letter penned by Reps Morgan Griffith (R-Va) and Peter Welch (D-Vt), and addressed to HHS Secretary Alex Azar and CMS Administrator Seema Verma. It asks for a time-out to reconsider this ill-fated inclusion. Bidding begins in July….and for valid reasons, non-invasive vents should not be part of it.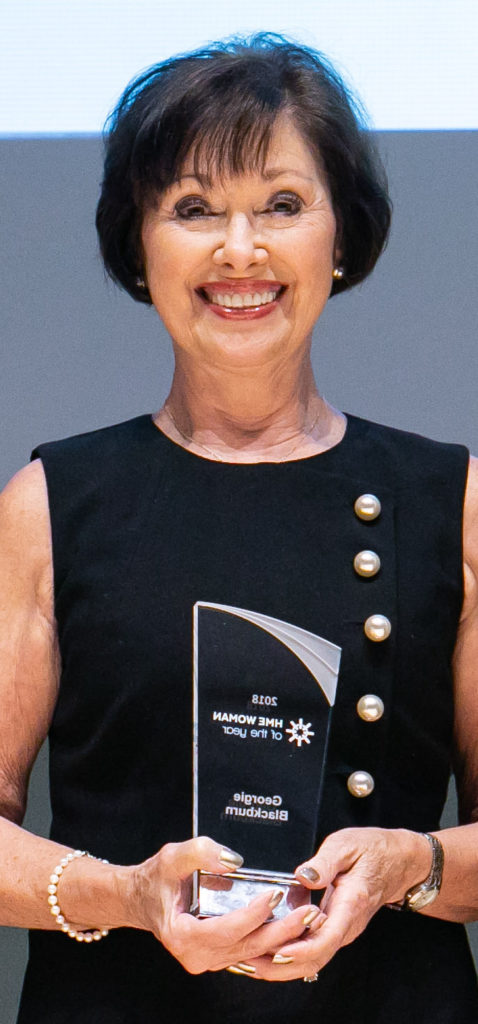 We also need a permanent  fix to the rates' paid-for services provided in rural and non-bid, non-rural America. Our industry has a logical request for reasonable blended rates that differ for each.  H.R. 2771 would give beneficiaries continued access to medically necessary products, while it would give suppliers ability to continue doing what we do best—keep beneficiaries safe and happy in their homes while they recuperate from traumatic injury, surgery, or manage their Plan B diagnosis.
If you are like me and have a new congressman or congresswoman representing your marketing area, invite them in. Our mid-May site visit with newly elected Congressman Lamb put images to our words. He listened intently, then saw the equipment detailed. Our local newspaper covered our meeting and published an excellent article with an image on the front page that was very telling. The  intensity in Congressman Lamb's eyes as he listened spoke volumes. To me, it spells promise.
So many friends and colleagues gathered in D.C. this May—people who I admire and have learned from over the years. And like so many on appointments, I carried with me thoughts of a New England leader and friend, Karyn Estrella, who is fighting another type of battle at home. She couldn't be with us except in spirit. Her fight spurs me on to make things right.
I love history, and have always loved going to Washington D.C., but working within this industry has given my trips new meaning and purpose. This brotherhood and sisterhood of suppliers, manufacturers, clinicians, ATPs, and those who use our products is impressive. Our message resonates and we are making a difference.
We know we are important to the continuum of care. We are integral to reducing the healthcare budget. We are the conduit to beneficiaries living quality lives at home. Like you, I am proud of what we do and will tell anyone who will listen about it. We've planted many seeds of hope this May. Keep watering so they bloom into adopted legislation this year.
Georgie Blackburn is vice president of Government Relations and Legislative Affairs, BLACKBURN'S, headquartered in Tarentum, Pa, with additional Pennsylvania locations in Bridgeville, Erie, and Cheektowaga, NY. Blackburn is the winner of VGM's 2018 HME Woman of the Year award, presented during a ceremony at Medtrade 2018 in Atlanta.