WASHINGTON, DC – While the full report is still being finalized, healthcare research firm Dobson DaVanzo has put together a 2-page summary of report highlights, including findings that demonstrate a high level of frustration among the 358 case managers/discharge planners who took part in the survey, as evidenced by this result: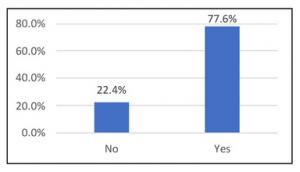 Have you experienced difficulties with the ease & timeliness of the discharge process for your patients who require HME since July 1, 2016? The summary also shares a particularly strong comment from a case manager that echoes feedback from many case managers in recent years:
02
"I have been a therapist since 1991 and have never been so unable to do my job. Being in home care, we are the last person/profession in with these clients and they are depending on us to get them the equipment they need to be safe… This Medicare system is broken beyond repair."
Preliminary findings from the report have been very important in our engagements with regulators and Capitol Hill in recent weeks, and the full report should prove to be very useful in efforts to secure longer-term fixes to the bidding system.  Thanks to the hundreds of HME suppliers and other stakeholders who shared their input and publicized the survey to beneficiaries and case managers, helping us exceed survey participation goals several times over.  We will share the full report after a final review is completed.  See report highlights here.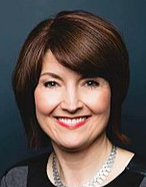 HME Grassroots Outreach Spurs More than 100 Legislators to Join Sign On Letter to OMB
WASHINGTON, DC – The Congressional sign on letter asking the Office of Management and Budget to clear an HME-related Interim Final Rule (IFR) currently under review at the Agency garnered 103 signatures.
Congresswoman Cathy McMorris-Rodgers (R-Wash.) extended the deadline for her colleagues to sign on until today at 2:00 pm to help accommodate the strong interest on the Hill for moving the IFR forward. Congresswoman McMorris-Rodgers deserves special recognition for spearheading the letter and marshaling such strong support for it over the last eight days.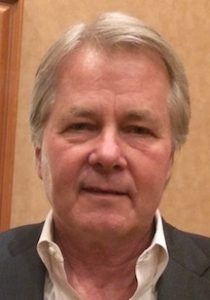 AAHomecare Chairman Connects Case Managers with His Congressman to Share Bidding Issues
WASHINGTON, DC – AAHomecare Chairman Steve Ackerman (pictured) arranged for Congressman Don Beyer (D-Va.) to hear directly from case managers and other hospital staffers about challenges getting patients discharged under current Medicare policy.  (Congressman Beyer is seated at left.)
Ackerman invited the Congressman to Inova Mount Vernon Hospital in Alexandria, Va. to meet with case management/discharge personnel there, along with other staffers from the Inova Health System, a network of hospitals, outpatient services, and other healthcare facilities serving Northern Virginia.
The staffers detailed the challenges in getting home medical equipment for patients in a timely manner on account of limited supplier options under the bidding program.  Hospital beds and mobility products were cited as the items causing the most difficulty for case managers.
Jay Witter, AAHomecare senior vice president for public affairs also participated in the meeting, sharing interim findings from the HME Patient Access survey with Congressman Beyer.
"I really appreciate the Inova Health System team taking the time to provide clinical professionals' perspectives on how Medicare policy and the bidding program are impacting their work," said Ackerman. "Their experiences add a lot of credibility to what the HME industry has been saying about the effects of the bidding program on Medicare beneficiaries, and I believe they made a very strong impression on the Congressman and his staff."AAHomecare Issues Statement
AAHomecare Issues Statement Following HHS Secretary's Resignation
WASHINGTON, DC – The American Association for Homecare is saddened by the resignation of Tom Price as Secretary of the Department of Health & Human Services. Throughout his career on Capitol Hill and at HHS, Dr. Price has been one of the most influential champions for public policy that would allow home medical equipment suppliers to maintain their place as an effective and essential part of the nation's healthcare infrastructure. We truly appreciate his long record of passionate support for our industry and the patients we serve.
AAHomecare will continue to work with HHS and CMS to secure sustainable Medicare reimbursement rates nationwide and to streamline and improve regulations affecting the HME sector. We will build upon the strong engagement we have had with leadership and other professionals at these agencies since the start of the year, and look forward to working with the Acting HHS Secretary, Dr. Don Wright, on issues affecting HME.
AAHomecare and other leading industry stakeholders will also continue to advocate for HME interests on Capitol Hill. The HME community's persistent lobbying and grassroots activity has raised Congressional awareness of the challenges we face in the current reimbursement and regulatory environment and has significantly strengthened support for our policy priorities.
While we have lost a strong advocate at HHS in Dr. Price, AAHomecare will not pause in its work to enact public policies that benefit home medical equipment suppliers and help protect the millions of individuals who depend on our products and services.