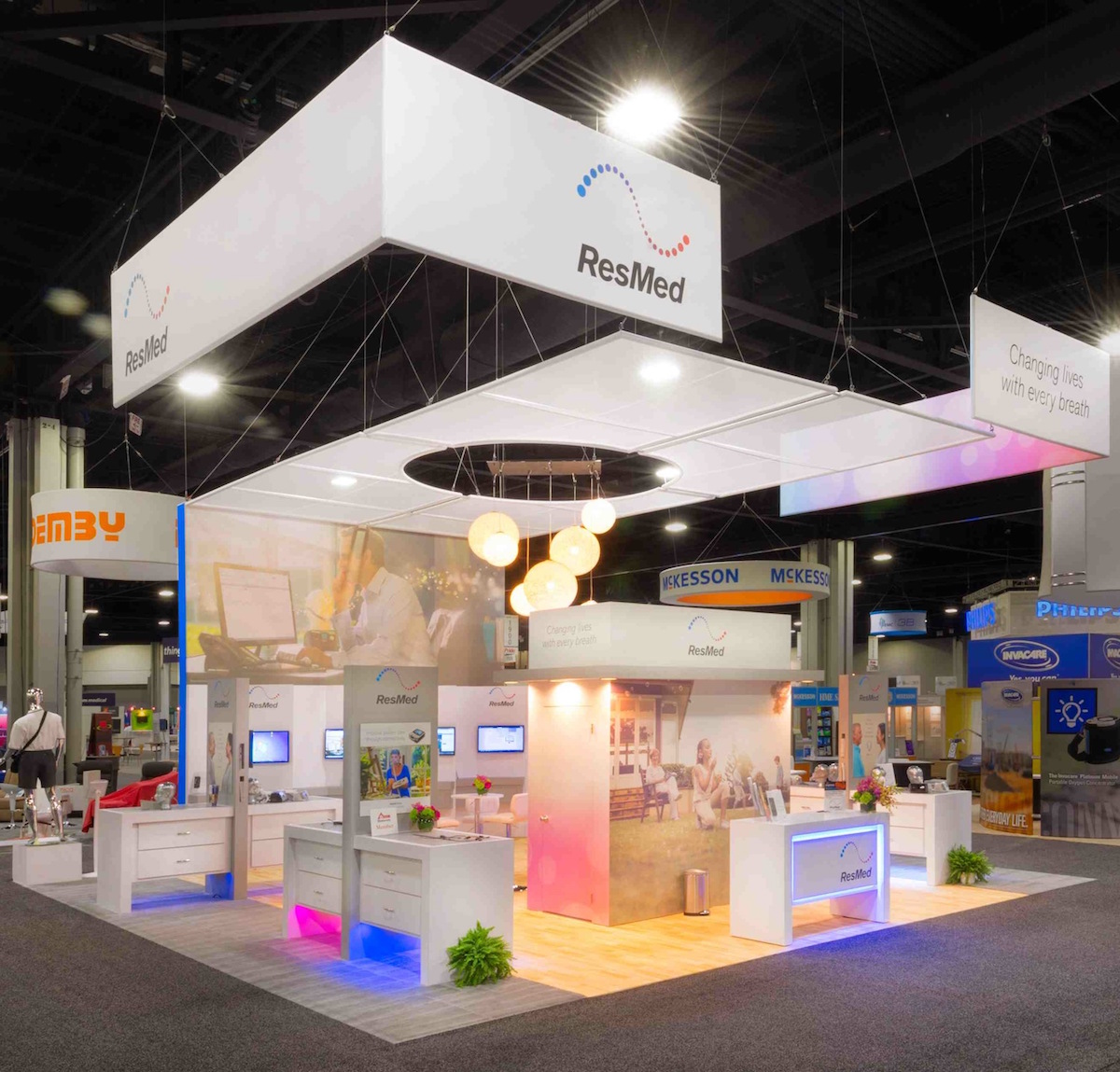 ATLANTA – The Best Booth Award went to ResMed for its dramatic lighting, creative spacing, and large-form lifestyle murals/digital displays that showed products in action. Medtrade Monday chatted with Alison Johnson, senior manager, Event Planning, ResMed, about the company's gorgeous booth, and the thinking behind its design.
Greg Thompson, editor of Medtrade Monday: Medtrade attendees are used to a great booth from ResMed. How would you describe the design of the booth at the recent Medtrade, and why did you choose these design elements?  
Alison Johnson, senior manager, Event Planning, ResMed: ResMed debuted a new booth build at Medtrade 2016. The focus was on our end-to-end solutions, which encompass both hardware and software components. In doing so, the main goal was to show customers how we can help them improve their businesses, not just their patients' health.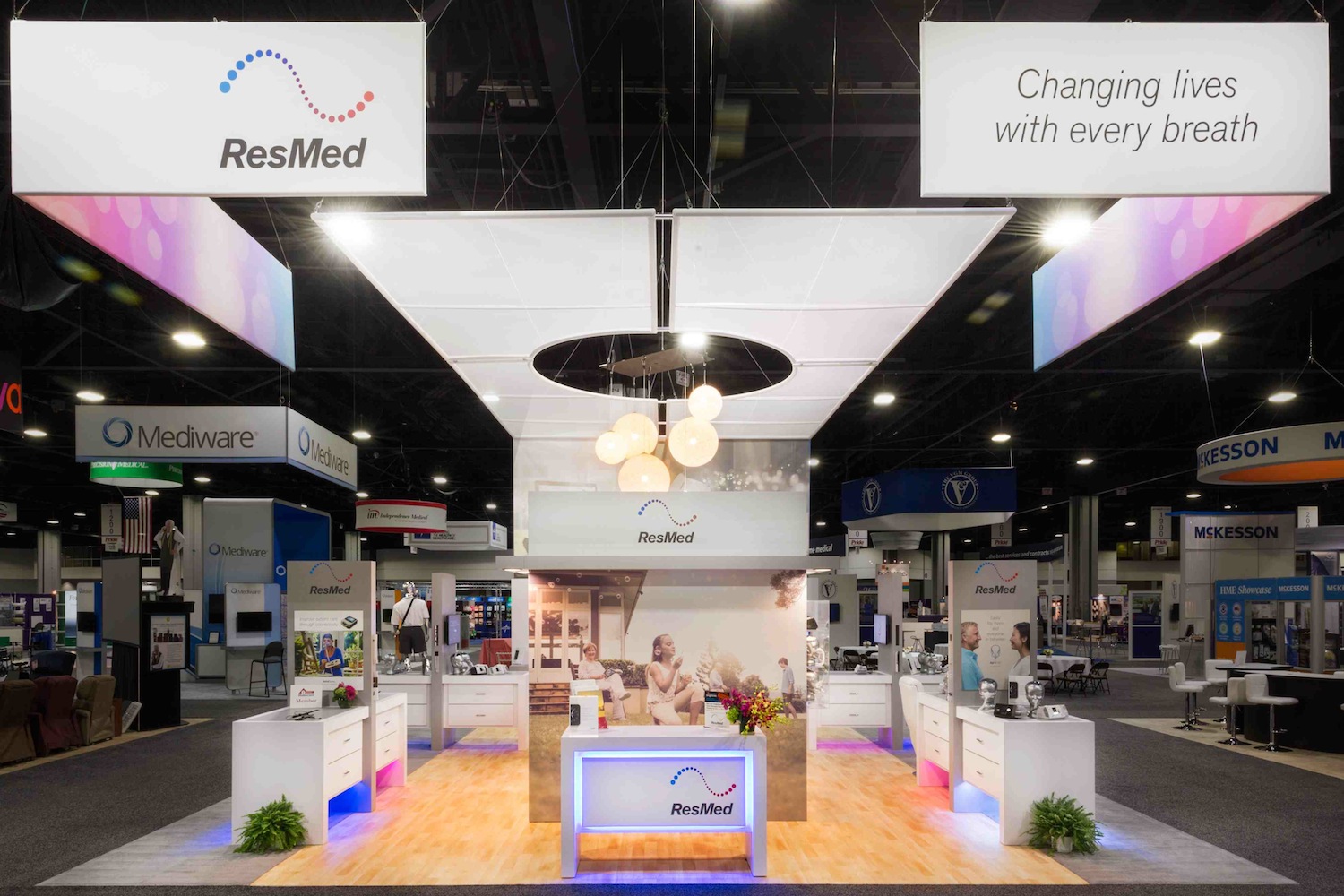 Four kiosks at the back of the booth allowed customers to demo the various software offerings, including our patient management and compliance solutions AirView and U-Sleep, as well as our patient-facing myAir engagement platform.
In terms of physical design, we went with an updated look and tried to make our booth as inviting as possible. We're glad attendees agreed.
Thompson: What specific products were attendees most interested in seeing this year? How were these products highlighted in the booth's design?  
Alison Johnson: At the event, we announced the launch of our new AirFit 20 series masks, including the F20 full face mask and N20 nasal mask, so attendees were very interested in those.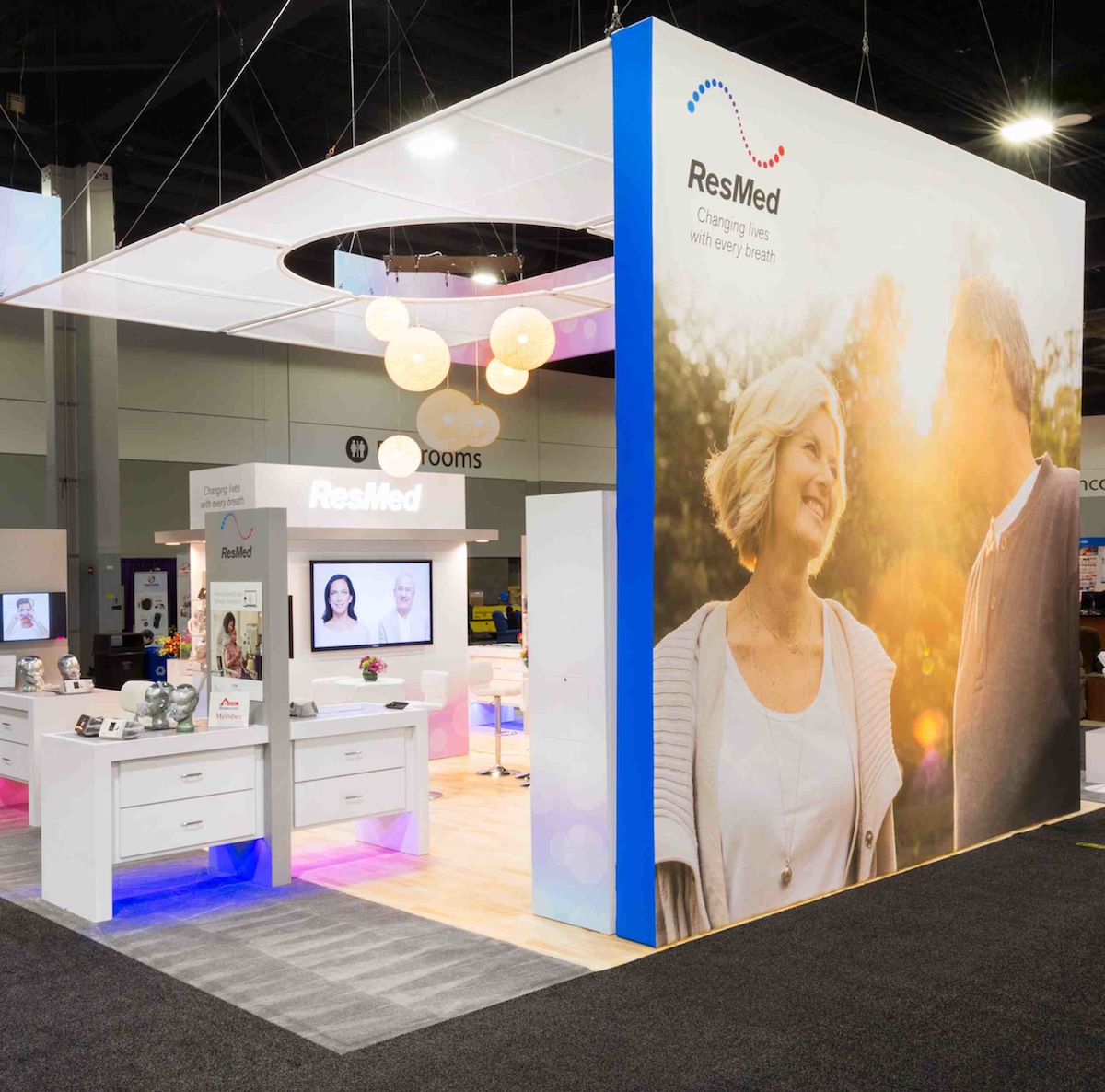 Our software solutions were a huge hit as well, as customers were able to interact with them at the kiosks, with representatives on hand to guide them through and answer any questions. This gave attendees the full experience of what they would receive with ResMed's products and even offered a glimpse into what patients would see as well.
Thompson: Medtrade Spring starts in just three months. Any hints on what we might be seeing in 2017 at that show?
Alison Johnson: We at ResMed are looking forward to a really exciting Medtrade Spring. It's an earlier show this year [Feb 27-March 1, 2017 at the Mandalay Bay Convention Center in Las Vegas] but we'll be ready to demo the latest ResMed products and solutions.