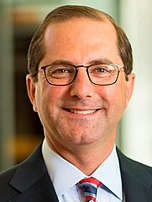 WASHINGTON, DC – The U.S. Senate confirmed Alex Azar to serve as the new Health and Human Services secretary (vote of 55-43). For the HME industry, the confirmation is an opportunity to request Azar to fulfill a commitment to Sen John Thune (R-S.D.) made during the Senate Finance Committee hearing. The brief but significant comment was a confirmation to assist in the release of the IFR RIN: 0938-AT21, which would provide relief to HME providers while a sustainable reimbursement model is finalized.
During the Jan. 9 hearing, Thune addressed outlining issues that providers are having with the competitive bidding program and the impact it is having on Medicare beneficiaries.
Question from John Thune: "As you know, I have been supportive on finding solutions to address the application of Medicare competitive bidding rates, in non-bid areas, an issue South Dakota medical equipment providers report has caused supplier closures and gaps in Medicare beneficiary access," said Thune. "HHS was supposed to have issued a report to Congress per the 21st Century Cures Act on beneficiary access by Jan. 12, 2017. I am not aware the report has been completed. So I request, once confirmed, that you would work to have the report completed quickly. Additionally, if confirmed will you commit to work with the Office of Management and Budget to quickly approve the Interim Final Rule to provide relief to rural providers that has been pending since October of 2017."
In response, Azar said: "Yes, senator, I would be happy to work on those issues."
VGM's vice president of Government Relations, John Gallagher said of Azar's confirmation: "We look forward to any opportunity to discuss the state of home medical equipment, complex rehab and O&P industries and the crucial role they play in health care with Mr. Azar. The federal government has several opportunities to make meaningful reform to strengthen the environment of small businesses and increase patient accessibility to effective equipment and supplies that saves money for federal and state governments alike."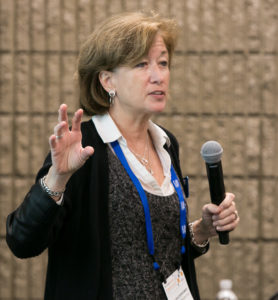 Cara C. Bachenheimer (pictured), senior vice president, Government Relations, Invacare Corp, Elyria, Ohio, said of Azar's confirmation: "It is a positive move that the Dept. of Health and Human services will once again have a leader with strong private sector experience.  In his confirmation hearing with the Senate Finance Committee, Alex Azar pledged to work with Senators to address the issues affecting HME providers and the beneficiaries they serve.  There are several issues that need immediate attention, and we look forward to working with the new Secretary to address them."
Tom Ryan, president and CEO, American Association for Homecare, said of Azar's confirmation: "AAHomecare and the HME community are gratified to see Alex Azar confirmed as secretary of the Department of Health & Human Services (HHS). His previous high-level experience at HHS and background as an effective and accomplished health care executive makes him uniquely qualified to help resolve significant challenges facing our nation's healthcare delivery system.
 
"We are particularly heartened by the Secretary's remarks at his Senate Finance Committee confirmation hearing affirming his interest in addressing problems caused by the expanded application of bidding-derived Medicare reimbursement rates beyond the program's original scope, and we urge him to push for the quick release of the Interim Final Rule under consideration at OMB that would provide relief in that area. In addition, we ask the Secretary to take a leadership role in fixing significant flaws in the design of the Medicare bidding program before the next bidding round takes place. AAHomecare and the HME community look forward to working with Secretary Azar to make sure that our nation's seniors, people with disabilities, and individuals with chronic conditions have access to HME products and services that can keep them at home with their families and principal caregivers."
VGM and industry advocates encourage providers to reach out to their senators immediately and request they contact Secretary Azar and ask him to fulfill his commitment from the Senate Finance Committee of working with the OMB to release the IFR and provide relief to non-CBA providers.
To find your senators' office contact information, click here or visit www.vgmdclink.com.