WASHINGTON, DC – Persistent and passionate grassroots engagement by HME stakeholders across the country has continued to build Capitol Hill support for H.R. 4229, which now boasts 110 co-sponsors.  One of the many companies making a concerted effort to advocate for the legislation is AAHomecare member QMES, who is mobilizing employees at all levels among its subsidiary companies.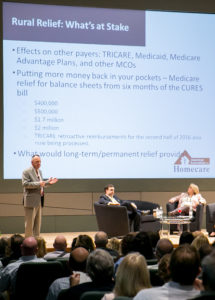 Here's a sampling of some of their recent activities and successes:
QMES employees have made over 400+ email and phone contacts to their representatives in Congress
In mid-December, QMES hosted Rep. Ryan Costello (R-Penn.) at their Oaks, Pennsylvania location; shortly afterwards Rep. Costello signed on as a co-sponsor for H.R. 4229 and also contacted OMB in support of releasing the HME-related Interim Final Rule (IFR) under consideration at the Agency.  QMES' contacts also helped bring Rep. Brian Higgins (R-N.Y.) aboard as a co-sponsor.
QMES joined in-district meetings with two highly influential individuals on committees of jurisdiction for HME-related legislation: Sen. Ron Wyden (D-Ore.), ranking member of the Senate Finance Committee and Rep. Greg Walden, chairman of the House Energy & Commerce Committee.
On February 8th, QMES will host a Town Hall Meeting with Rep. Carlie Dent (R-Penn.) at their Bethlehem, Pennsylvania location.
"QMES appreciates AAHomecare's efforts to secure a more sustainable reimbursement environment for our industry though H.R. 4229 and the IFR, and we feel that it is our responsibility to lend grassroots support with these two initiatives," says David Chester, executive vice president of Business Development for QMES. "These grassroots activities really do play a significant role in educating legislators about the challenges we face and enlisting their support to help protect both our businesses and our patients."
AAHomecare looks to feature more updates on grassroots advocacy efforts across the nation – contact Gordon Barnes at gordonb@aahomecare.org to share your story.
AAHomecare Takes Part in Initial CMS Provider Compliance Focus Group
WASHINGTON, DC – Last Friday, AAHomecare attended the first Provider Compliance Focus Group meeting held at CMS' main campus in Baltimore. This was an opportunity for Medicare stakeholders to engage in a conversation with CMS on a variety of compliance related issues. AAHomecare and several Regulatory Council members spoke to CMS on:
the inconsistencies of policy interpretations across the MACs;
the issue of date stamp effective date of removal not being published;
compliance difficulty related to proof of delivery with change in payer requirements; and
the industry's support to expand the QIC telephone demonstration.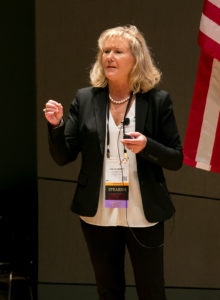 In addition, CMS announced that they are working on a provider documentation manual, where all payment requirements for providers can be found in one place. CMS is expecting the first chapter to be published by the end of the year, and it will likely be on oxygen.
This collaboration opportunity came from CMS' new initiative, Patients Over Paperwork. The goal of this new initiative is to remove burdensome requirements to increase efficiency and patient experience. CMS will be hosting this meeting every quarter, and AAHomecare has requested Prior Authorization to be included in the next meeting. Suppliers can receive updates on the Patients Over Paperwork initiative by signing-up for the e-mail listserv here.
Kim Brummett, AAHomecare's vice president of regulatory affairs notes that stronger industry participation in the HME Audit Key will help bolster our arguments and input in these settings.
"We are dedicated to attending and speaking on behalf of the DMEPOS industry at the Provider Focus Group meetings," explains Brummett.  "In order for us to argue for audit and appeal relief, we need industry data to support our recommendations. Please consider participating in the HME Audit Key to help us provide solid evidence of the issues."
You can learn more about participating in the HME Audit Key here.