WASHINGTON, DC – With the bid window for CB Round 2021 set to open next week (July 16), CMS has just released the DBidS User Guide, step-by-step instructions for submitting bids in the DMEPOS Bidding System. CMS has also released responses from frequently asked questions from their first three educational  webcasts on Round 2021, all of which can be viewed here.  A fourth webcast, Registering and Submitting a Bid – Part 2, takes place on Tuesday, July 23, from 3:00-4:00pm (ET).
See more details via CMS' announcement and on the CBIC Contractor Website.
New Round 2021 Bidding Education Summit Set for Aug. 27
August 27, 2019 – 10:00am – 4:00pm
Sheraton Dallas Fort Worth Airport Hotel
Irving, TX
Register now for this chance to engage with bidding experts just three weeks before the bid window closes for Round 2021. Industry experts will also show how to use specially developed calculator tools and share other insights, tips, and strategies to help you #BidSmart in Round 2021.  This session will give you a chance to ask – and get answers to – your specific questions about the program.

Featured presenters:
Cara Bachenheimer, Government Affairs Practice, Brown & Fortunato
Kim Brummett, Vice President Regulatory Affairs, AAHomecare
Mark Higley, Vice President Regulatory Affairs, VGM Group, Inc.
Cost:  $99.00 – Register Here.  Space is LIMITED; register today!  Find hotel info here.
Visit DMECBPEducation.com for more resources to help you #BidSmart in Round 2021!
Round 2021 – Key Dates
7/16/2019 – Bid window opens
8/16/2019 – DBidS registration closes (Connexion registration always remains open)
8/19/2019 – Covered document review date for bidders to upload financial documents in Connexion
9/18/2019 – Bid window closes
AAHomecare Members Educate Claims and Coding Pros on Mobility Products
WASHINGTON, DC –  AAHomecare hosted an educational session for PDAC personnel in Columbia, S.C. today on standard manual and power wheelchairs and accessories. Kim Brummett, AAHomecare's vice president of regulatory affairs, and representatives from member companies who manufacture mobility products were on hand to demonstrate equipment and accessories to individuals involved in coding products for the PDAC.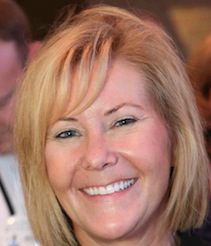 Assistive Technology Professionals and other manufacturer reps manned individual product stations as participants rotated through for a hands-on experience designed to show how patients use various types of equipment and how these products differ from one another in both significant and subtle ways. This expert-led demo will help attendees resolve questions and ambiguities that arise in their work in coding for mobility products.
AAHomecare members participating in the demonstration included Invacare, Hoveround, Pride Mobility, Brown & Fortunato, and The Orion Group. "I really appreciate Palmetto allowing us this opportunity to show how these unique products and accessories support a wide range of patients, and I want to thank the attendees for their engagement and excellent questions throughout day," said Brummett. "These sessions are great examples of the HME community's continuing commitment to work with Medicare contractors to improve processes that impact the DMEPOS industry. I also want to thank our member company representatives for sharing their expertise and bringing along their equipment."