PHOENIX – At Medtrade Spring earlier this month, I asked several exhibitors about their opinion of moving the show from Las Vegas to Phoenix, Arizona, in 2021. I tried not to cherry pick friendly exhibitors or color the question with any bias. It's also true that talking to someone in person who's wearing a Medtrade badge may also change the nature of answers.
All that said, I found that 90% of the people I spoke with were happy about the move to Phoenix. Some of those people are quoted below, happily going on the record. The other 10% either wanted to stay in Las Vegas or go with one show per year instead of two. Those are certainly valid opinions, but going to one show would make it more difficult, and more expensive, for people in several states out west.
Mark Lind, show director, along with the team at Emerald, made a bold decision. They read the results of a comprehensive survey and acted on them. Changing the name of the show to Medtrade West is designed to emphasize the geographical differences in the show, instead of the time of year. And so, we ask that you mark your calendar for April 12-14, 2021, for Medtrade West. Check out some reactions below.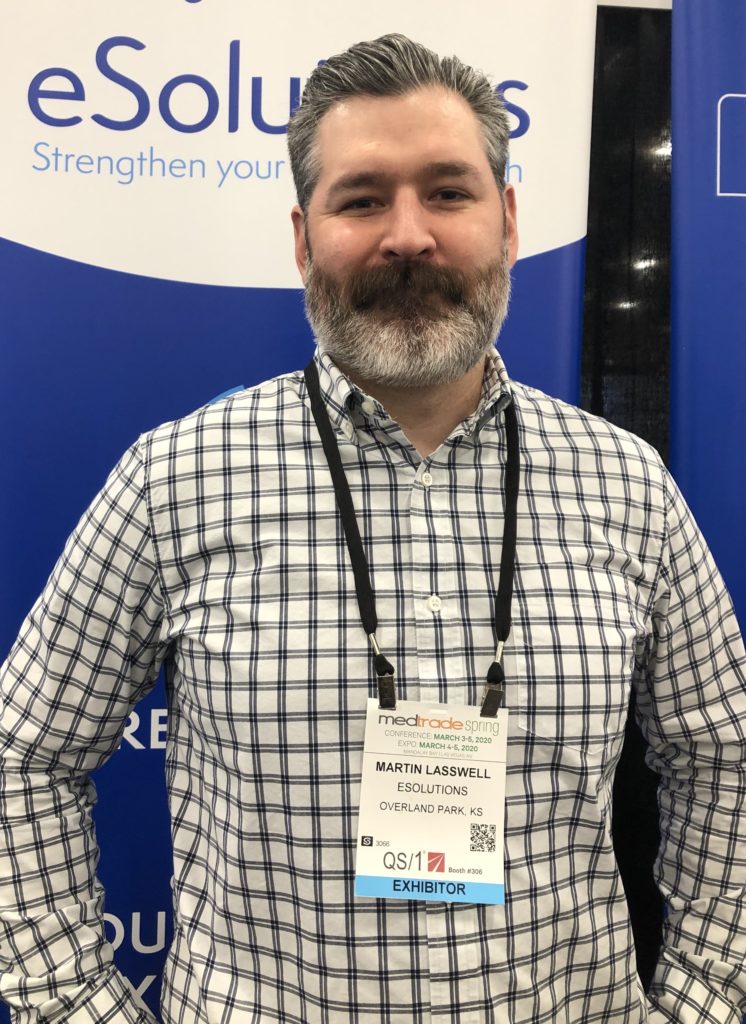 "I like the move to Phoenix. Las Vegas is a fun venue, but it's incredibly expensive. Phoenix will be less expensive for attendees." — Martin Lasswell (pictured, left), sales manager, eSolutions, Inc., Overland Park, Kansas
"It's nice to mix up the destinations, because it will bring a fresh perspective and new energy. I've never been to Phoenix. I'm staying at Mandalay Bay and food is so expensive." — Rob Brant, Battery Power Solutions
"I like the move to Phoenix." — Tom Canterino, co-founder and vice president, Business Development, Ageless Innovation, Pawtucket, R.I.
"Food expenses and resort fees are high in Las Vegas, so maybe change is good." — Richard Mehan, Noble House, Deerfield Beach, Fla.
"Phoenix could be promising. Those who may not have shown up for another Las Vegas may make the trip. We will be in Atlanta [later this year] and Phoenix." — Mark Boardman, CEO, Sleep Coaches, Minneapolis and Los Angeles
"For us, Phoenix is a great opportunity. Vegas is challenging because of its price tag. We are already locked in for Phoenix and Atlanta." — BJ Martinelli, strategic coordinator, Prochant, Charlotte, N.C.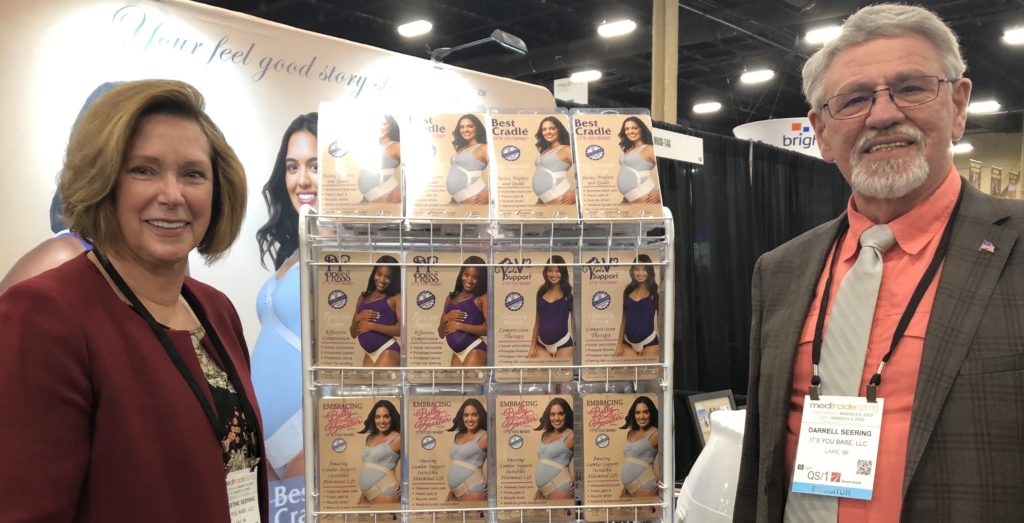 "We are in favor of the move to Phoenix. The city has a lot to offer. People are tired of coming to Las Vegas. The traffic is better in Phoenix." — Christine Seering, manager (pictured right with Darrell Seering), It's You Babe LLC, Lake, Michigan
"We are interested to see how the switch to Phoenix goes. We are pleased with the format changes. We will be there." — Jason Ivey, Motif Medical, Raleigh, N.C.
"Phoenix sounds like a good change. It's better for a work setting and change is good." — Wayne Hudson, director of Sales, NikoHealth, Middletown, N.J.
"I'm excited about the move to Phoenix." — Jenna Bulmahn, Sales, Convexity Scientific
"I think the change to Phoenix is exciting and could reinvigorate the show." — Danielle Dubowski, regional sales manager, Sunset Healthcare Solutions, Chicago
"The switch to Phoenix might be a good thing, a kind of resurgence. Some vendors might come back. We are definitely going to go. We will also be going to Atlanta." — Rudy Guerra, Senteq, Chino, California
"I think the move to Phoenix is going to be good, and it's even more centrally located. Vegas is very expensive." — Lynn Edens, assistant product manager for HME, QS/1, a brand of Smith Technologies, Spartanburg, S.C.
"I'm excited about Phoenix. I think change is good." — Chris Carroll, director of Marketing, Golden Technologies, Old Forge, Pa.
"We're looking forward to a new venue [Phoenix] and a new opportunity. The cost to go out and eat in Las Vegas is really expensive. It's $12 for a Budweiser." — Patrick Ferry, international sales manager, Precision Medical Inc.
Greg Thompson is editor of Medtrade Monday.