CMS Urges Healthcare Providers to Prepare for Post-PHE Regulatory and Operating Environment
WASHINGTON, D.C. – In May, HHS reaffirmed the Agency's commitment to providing at least 60 days' advance notice before ending the COVID-19 Public Health Emergency (PHE). Given that there are now just 51 days remaining until the current PHE is set to expire (Oct. 15), it is highly likely that the PHE will be renewed for another 90-day term and will continue until at least mid-January of 2023.
Last week, CMS released an overview titled Creating a Roadmap for the End of the COVID-19 Public Health Emergency to help healthcare providers prepare for the post-PHE environment.  In addition, CMS made a point to share the roadmap and other related resources in an email to Congressional healthcare staffers, noting that the Agency "encourages health care providers to prepare for the eventual end of these flexibilities as soon as possible and to begin moving forward to reestablishing previous health and safety standards for and billing practices."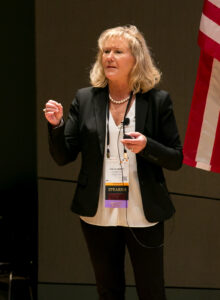 The actual end-date for the PHE remains unknown; the direction of COVID-19 case numbers and hospitalization rates going into the Fall will no doubt be a major consideration in making a final decision.  However, CMS' efforts to develop guidance for providers and to share them with Capitol Hill suggest that policymakers are setting the stage to end the PHE as early as next year, and HME providers should prepare for the post-PHE regulatory and operational environment.
One of the major transition concerns for suppliers is the potential impact of expiring waivers of clinical indications for certain products and services, including home-based oxygen and continuous glucose monitors. AAHomecare has engaged CMS on the need for continued coverage for individuals who qualified for these products during the pandemic and will continue work with policymakers to minimize disruption for patients when the PHE comes to a close.
CMS' new guidance includes this summary of waivers and flexibilities for DME.  In addition to the range of policy changes affecting our industry during the PHE, the summary notes that while the 50/50 blended rates for rural suppliers will remain in effect post-PHE thanks to the December 2021 DME Rule, the Agency reminds us that the 75/25 blended rates for  non-rural, non-CBAs are only in effect for the duration of the PHE (see DMEPOS Payment Increases, p. 2).
Reminder – Comments on Seat Elevation Coverage are Due Sept. 14
Last week, AAHomecare shared CMS' announcement of the National Coverage Analysis for seat elevation systems for power wheelchairs. The association encourages all segments of the HME community, and especially the mobility sector, to submit comments in support of Medicare coverage for this proven effective technology – and to encourage your patients as well as other parties such as clinicians, caregivers, and local disability groups to weigh in as well. Utilize and promote these resources to spur high-impact comments in support of expanding access to seat elevation systems. Comments are due Sept. 14.
ACU-Serve Acquires ECS Billing & Consulting
AKRON, OH – ACU-Serve Corp. has acquired ECS Billing & Consulting North. ECS was based in Tiffin, Ohio, and founded by Sarah Hanna (pictured), a well-known industry veteran who will assume a role as vice president of Consulting Services at ACU-Serve Corp.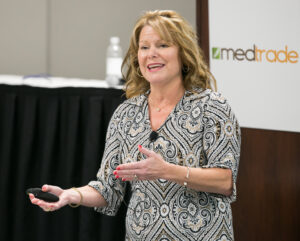 "I am excited about ECS becoming part of the ACU-Serve team. ACU-Serve and ECS share business and client values, keeping client service as our number one priority," Hanna shared. "This move provides not only our current client base, but all healthcare providers, access to a full suite of services and technology that sets us apart in the healthcare arena and makes ACU-Serve the elite provider of revenue cycle, consulting, and training services."
The acquisition provides ACU-Serve with over 30 additional U.S.-based employees, advanced consulting services, and strong offshore resources, solidifying ACU-Serve as the largest and most complete HME Revenue Cycle Management Solution Provider in the country.
"Staffing shortages continue to be a crisis across this country and having the opportunity to add more staff to our team in addition to bringing in Sarah Hanna to build out our consulting division is very exciting," said Jim Knight, CEO of ACU-Serve. "We look forward to continuing to support the HME Industry, various state, regional and national associations even more with our rapidly growing speaker and consultant network."