WASHINGTON, DC – The Administration recently announced that Section 301 Tariffs on a range of products imported from China would move forward. Thanks in part to quick action by DME stakeholders, several product categories related to our industry were among items removed from the original 1,333 items proposed for a 25% tariff levy.
Executives from Drive DeVilbiss were the first to reach out to AAHomecare to encourage the Association to take a leadership role in coordinating an industry response on the proposed tariffs, paving the way for a round of calls and follow-up communications involving manufacturers, distributors and suppliers, along with members of AAHomecare's Executive Committee.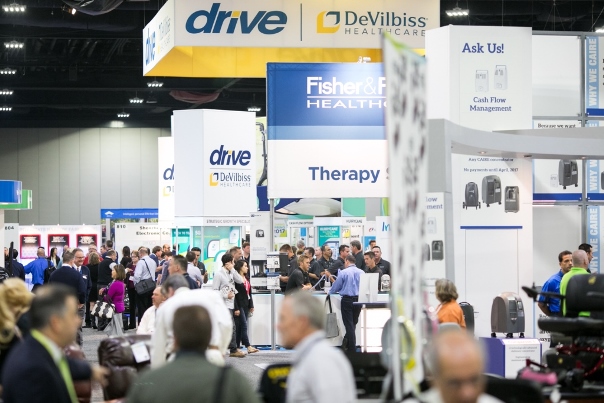 "I've never seen AAHomecare leadership act so quickly and effectively under such difficult circumstances and time constraints," said Mitchell Yoel, MPT, senior vice president, Global Commercial Operations with Drive DeVilbiss.  "Getting a large group of competing manufacturers together, harnessing the relevant legal and regulatory resources, and finishing the job by getting all stakeholders to do their part so that the industry could speak with one voice to our government, all in a matter of days, was both impressive and, to my knowledge, unprecedented."
The group identified and engaged King & Spalding to draft industry comments on the tariffs and serve as a clearinghouse for companies to confidentially submit information on items they would like to see removed from the tariff list, including the quantity and value of the items used.  In just a little over a month from the first discussions on the tariffs, the group completed their work and submitted comments to the U.S. Trade Representative on the tariffs.
Cure Medical also took a leadership role in the project, with the goal of protecting urology dealers and customers from resulting price increases that a tariff on plastics would create.
Cure Medical CEO John Anderson says, "I was impressed by how quickly AAHomecare and the Health Industry Distributors Association (HIDA) united a coalition of DME manufacturers as a team to stop these changes.  AAHomecare leadership gathered vital information from us to help create a report on the economic impact that these tariffs would create, outlining how destructive tariffs would be for people who depend on medical devices."
"AAHomecare's and HIDA's ability to create a highly persuasive report in such a short timeline and effect positive change to eliminate the tariff impact on our industry was nothing short of stunning," Anderson continues. "Cure Medical takes a lot of pride in not having increased pricing to our partners and distributors over the last 10 years, so we were especially determined to make sure DME providers and their customers wouldn't be subject to increases caused by these tariffs."
DME-related product categories and corresponding HTS codes removed from the original proposed tariff list include:
40169915: Caps, lids, seals, stoppers and other closures, of non-cellular vulcanized rubber other than hard rubber
73202050: Iron or steel, helical springs (other than suitable for motor-vehicle suspension)
76042910: Aluminum alloy, profiles (other than hollow profiles)
85079040: Parts of lead-acid storage batteries, including separators thereof
90183100: Syringes, with or without their needles; parts and accessories thereof
90183900: Catheters, cannulae and the like nesi, used in medical, surgical, dental or veterinary sciences, and parts and accessories thereof
90192000: Ozone, oxygen and aerosol therapy, artificial respiration or other therapeutic respiration apparatus, and parts and accessories thereof
90211000: Orthopedic or fracture appliances, and parts and accessories thereof
90213100: Artificial joints and parts and accessories
90262080: Instruments and apparatus, other than electrical, for measuring or checking the pressure of liquids or gases
AAHomecare Shares Bidding Reform Priorities and Budget Comments
WASHINGTON, DC – AAHomecare recently submitted two letters to HHS Secretary Alex Azar, Deputy Secretary Eric Hargan, and CMS Administrator Seema Verma on HME policy priorities.  The first letter, shared on Thursday, focuses on long-term reforms for the competitive bidding program, highlighting seven priority recommendations AAHomecare has been advocating for over the past year and a half. AAHomecare is advocating for the Administration to implement these reforms for the next round of competitive bidding.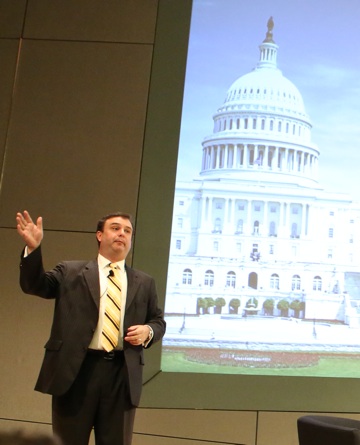 The second letter was developed in response to the FY 2019 President's Budget. AAHomecare identified seven proposals in the Budget document that would impact the DMEPOS industry and provided feedback on each proposal, the most concerning of which being a proposal to expand competitive bidding program into all areas, including rural ones. The FY2019 President's Budget also included proposals to eliminate the face-to-face requirement and several changes to the appeals program.
See more in the bidding policy reform letter and the budget comments letter.   AAHomecare plans to meet with HHS and CMS to follow up on these recommendations.