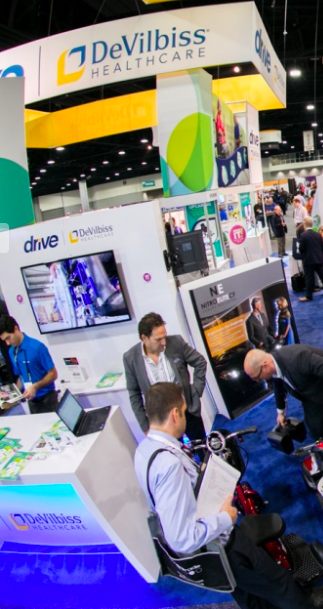 PORT WASHINGTON, N.Y. – Drive DeVilbiss Healthcare is preparing to launch a new, state-of-the-art website this summer. With input from customers, the new website is being designed to provide faster, more efficient 24/7 account access, enabling customers to self-serve most of their needs.
"The features of our new Account Management Dashboard will allow providers to self-service their entire Drive account online," said Ed Link, chief marketing officer for Drive DeVilbiss Healthcare. "We want to empower our customers to take control of their business and do it their way."
With complete account information at their fingertips, HME providers can save time and make ordering easy with the new account management dashboard, which includes the ability to generate quotes, estimate delivery charges and dates, quick order product, track shipments, pay invoices, process returns and more.
Company officials tout advanced technology and user-friendly navigation, compatible with today's browsers and mobile devices. In addition, the website features an improved search functionality to provide accurate and relevant product information.
The new website will not only provide a stable, secure online environment, but will also offer advanced features that serve customers more efficiently and effectively. With enhanced product pages, live chat, and technical support resources, DME providers can take control of their account and improve their business. "We are continually working to enhance our customers' experience with us and take pride in giving them options for improving their business," Link said.