EAST AMHERST, N.Y. – The Complex Rehab Technology (CRT) Community just closed out another successful National CRT Awareness Week. This annual event provides an opportunity for all CRT stakeholders to come together to increase the awareness of policymakers and others about what CRT is, who uses it, how it's provided, and why access matters.
During the course of the five days from August 10 to 14 we recognized and celebrated CRT consumers, suppliers, manufacturers, and clinicians. Over 65 organizations, plus many individuals, took part. Social media platforms were populated with videos and posts covering personal CRT stories, discussions about the importance of advocacy, explanations of CRT, photos of users and their equipment, infographics, and podcasts. In addition, emails were sent to all Congressional offices letting them know about the week, thanking them for their past help with CRT access, and asking for their continued support in the future.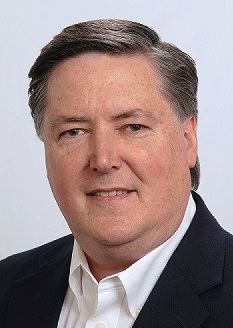 To secure necessary changes, you need to start with education (awareness). But that must then be followed up with advocacy. Accordingly, the last day of CRT Awareness Week, August 14, was branded as CRT Advocacy Day.
Advocacy comes in many forms. It can be as quick and simple as sharing a post on social media or be as involved as meeting with your Members of Congress in Washington, D.C. However it takes place, personal advocacy is vital to protect and improve access and thankfully that has been taking place for years on both the Federal and State levels. Through these efforts we've seen needed legislative, regulatory, and budget actions that produced positive outcomes for CRT.
This month we have an immediate CRT advocacy need. That is to secure House of Representatives signatures on a letter that will be sent to CMS Administrator Seema Verma regarding CRT Manual Wheelchairs. The bipartisan House letter is being led by long time CRT champions Representatives Lee Zeldin (NY-R) and John Larson (CT-D). A copy of the letter and background information can be found at www.protectmymobility.org.
The letter urges CMS to "make permanent" the temporary policy change that was included in 2019 year-end legislation regarding Medicare payment amounts for CRT Manual Wheelchair accessories. As many might remember, accessories used with CRT Power Wheelchairs were protected from Competitively Bid Pricing through a CMS policy change in 2017. However, that policy change was not extended to accessories used with CRT Manual Wheelchairs. The gap created by this inequality means individuals who utilize CRT Manual Wheelchairs do not have the same access to needed components as individuals who utilize CRT Power Wheelchairs. CMS must take the needed policy action to provide permanent equal access to users of either type of CRT Wheelchair.
As before, it will be the voices of Congress and the CRT Community that will play a critical role in delivering the needed results. The more Congressional signatures that accompany this letter to CMS, the more weight its message will carry. That's why we're continuing to ask all players on the CRT team to visit www.protectmymobility.org, send their emails, and get their House Members to sign on. With Congress now in recess it may take some follow up, but we have until the end of the month and we know your persistence will win the day.
We thank all the organizations and individuals who participated in National CRT Awareness Week and who continue to be actively engaged in advocacy. Through every campaign and victory, the collective engagement of the CRT Community has been the driving force behind the legislative and regulatory achievements that help protect access to CRT for people with disabilities.
Don Clayback is executive director of the National Coalition for Assistive and Rehab Technology (NCART), based in East Amherst, N.Y.