LAS VEGAS – HME providers returning to Medtrade Spring this year will find revamped educational sessions to go with the familiar Expo floor. What exactly does "revamped" mean? For one, it means fewer competing sessions.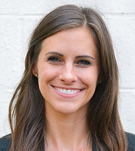 One conundrum at Medtrade Spring has long been deciding which session to attend when there are several going on at the same time. Attendees will still have to decide, but the choice will be easier because there simply won't be as many concurrent sessions.
Along with a schedule that's easier to manage, attendees will find more energy and wisdom in each gathering. In some cases, we are bringing competitors together, and they will be willing to share their creative problem solving to help everyone. In other situations, we are changing the seating arrangements to foster more vigorous dialogue.
Providers are in peril, and we can't simply provide the same old show. Last year was incredibly difficult for many HME providers, and 2017 will also be challenging. As a member of the Medtrade educational advisory board, my colleagues and I are charged with creating a better show. We are on your side, and we are committed to energizing your year with the best products, knowledge, and inspiration.
There is still plenty of time to register for Medtrade Spring, scheduled for Feb 27-March 1, 2017, at the Mandalay Bay Convention Center in Las Vegas. I look forward to seeing you there. Go to www.medtradespring.com for more information, and to register.
Anna McDevitt is CEO of Atlanta-based Lab Tactical Consulting, and a member of the Medtrade educational advisory board.