SPENCERVILLE, IN – We will get through this time and come out on the other side. Predictions as to what this new normal will be are anyone's guess. But we must begin to prepare for working through this time as both HME providers and manufacturers. There will come a day when the referral community and the HME Providers will be back in the swing of running their business.
This will truly be a new normal, and we must think through a few things as we approach this time.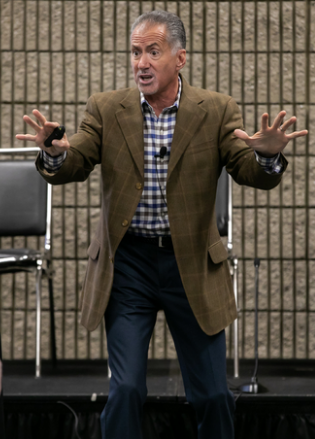 First, who have we stayed in contact with and who have we not? What has the messaging been throughout? What were the needs then? What might the needs be now?
Who will we focus on when we come out of this? If we are able to get back on the streets, as HME Providers, we must prioritize our call points. Similarly, as manufacturer sales professionals we must prioritize who we will go and visit face to face.
After the Corona Virus Pandemic
When is the best time to plant a tree? Today. When is the best time to begin to strategize and develop a plan for the other side of the Corona Virus pandemic? Today.
We must take strategic steps and plan not just who we will call on and when, but what our messaging will be. We must also look beyond the current referral community and HME providers we are serving and/or have served throughout these past weeks and look at opportunities to expand and prospect new business relationships.
There is no doubt that through this period, some providers and manufacturers have missed a step and did not serve their customers well. Throughout this pandemic, you have all heard the stories. So, what will you do with this opportunity?
First, do a COVID-19 SWOT Analysis of all competitors. Second, make a list of the customers they are currently serving. Third, use the weaknesses demonstrated by these providers and manufacturers as your opportunities.
Finally, make contact with the list of customers they "were" serving and make a sales call. We must strategize and prepare for these new opportunities.
Ty Bello is president and founder of Team@Work, Spencerville, Indiana.