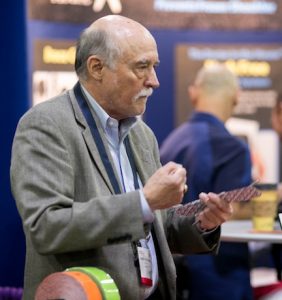 WASHINGTON, DC – With the CB Round 2021 bid window closing last week, AAHomecare hopes to rally suppliers and other HME stakeholders to resume their advocacy on HME policy priorities, including extending and expanding relief for non-bid rural suppliers (HR 2771), CRT-related legislation (HR 2293, S 1223, and HR 2408), and expected legislation on non-invasive ventilators in Competitive Bidding.
Over the next 10 days, providers in the states below are asked to make contact with House members who co-sponsored HR 4229 in the last Congressional session and ask them to sign onto HR 2771.  There are 86 House members (26 Democrats, 60 Republicans) who should be open to signing on again – and now is the time to get them on board!
Alabama (2) – Arizona (1) – Arkansas (2) – California (5) – Colorado (2) – Florida (1) – Georgia (9) – Kansas (1) – Kentucky (3) – Massachusetts (2) – Michigan (3) – Minnesota (2) – Mississippi (3) – Missouri (6) – Montana (1) – Nebraska (2) – New Hampshire (1) – New York (2) – North Carolina (5) – Ohio (6) – Oklahoma (3) – Rhode Island (1) – South Carolina (2) – Tennessee (3) – Texas (5) – Utah (1) – Vermont (1) – Virginia (3) – Washington (3) – Wisconsin (4) – Wyoming (1)
The 13 members of the Ways & Means Committee and 11 members of the Energy & Commerce Committee who were co-sponsors of HR 4229 would be especially helpful to add to the HR 2771 co-sponsor list.
The complete list of members who co-sponsored HR 4229 but are not yet on HR 2771 can be found here.
Additional Resources:
Contact Gordon Barnes at gordonb@aahomecare.org for help finding contact information of healthcare staffers for your Representative or additional assistance.
Last Moment E0466 Code Changes Underscore Need to Keep Ventilators Out of Bidding Program
WASHINGTON, DC – HME suppliers who have bid on non-invasive ventilators for CB Round 2021 should be aware of very recent changes for approved products under HCPCS code E0466.  On Sept. 11, the PDAC rescinded the coding status for the Inogen Tidal Assist Ventilator System and the Breathe Technologies Life 2000 Ventilation System.  Subsequently, CMS informed Breathe Technologies/Hillrom that the Life 2000 has been reinstated; that is expected to be reflected on the PDAC website today.
This episode underscores the need for CMS to remove non-invasive ventilators from CB Round 2021.  These highly complex life-support systems are a bad fit for the bidding program and CMS should instead work on developing better coverage guidance for ventilator products – a solution that will benefit patients, caregivers, clinicians and the respiratory suppliers alike.
The PDAC's list of devices coded as E0466 can be found by searching here using E0466.
Supplier Numbers Continue to Edge Down
AAHomecare updated the supplier tracking document with April 2019 data. We continue to see a slight decrease in the number of suppliers. Between January and April of this year, we see about 2.7% decrease. Overall the industry has lost 39% of unique suppliers and 35% of supplier locations since the inception of competitive bidding program.
You can find AAH's tracking sheet here.