ATLANTA – Friends of Disabled Adults and Children's (FODAC – Booth #760 at Medtrade) mission is to collect gently used and new home medical equipment (HME) and supplies to enhance the quality of life of people of all ages who have any type of illness, physical disability, or injury.
We thank our friends again for the major help sending relief and staff to the Houston area. The mayor's office and several other non-profits are so grateful for the help. See the Skype interview on WSB. And here is another story of equipment we sent.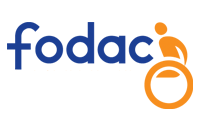 We have staff on the ground in Houston helping to create a coalition of HME providers to assist Red Cross and FEMA by giving long term loans of HME for those who lost it in flooding. Requests are still coming in from the local government, hospitals, small non-profits, Red Cross, FEMA, and the outlying cities near the coast that were flooded.
We are directly assisting operations at Living Hope, RSVP, distribution at the West Gray Center, and warehouse operations at Project Cure. Our HME repair manager is currently working with this coalition in Houston. Through partnerships around the country, and as a member of the Pass It On Center, we have provided immediate HME aid to over 17 states affected by disaster.
Even though we will continue our efforts in Houston for months, our attention is now being brought to Florida and Puerto Rico (PR) relief efforts with HME. FEMA has already picked up items at our warehouse for PR survivors that were brought to Atlanta, and our partners in PR have requested 30 wheelchairs to be sent to the island. Another regional FEMA Disability Integration Specialist is touring FODAC today.
I hope you might consider helping us with this work of providing direct staff-boots on the ground when needed in either Florida or PR. We only go when we are requested to help with this specialized area of need and we are being asked to help in both areas.
One of the only non-profits helping with HME in the Houston area still only provides HME once a month to anyone. The coordinator told me she took a call from someone who said they need a hospital bed, hoyer lift, bedside commode and power wheelchair, and that she has been living in a transport chair (small manual chair). She told the coordinator that she is afraid to lie down since the flooding because she might get caught in another flood and not be able to get up.
These people fall through the cracks of the existing disaster relief teams who are concerned about shelters, food, clothing and transportation for all affected. Thanks for your support and we hope to continue making a difference together. FODAC will be accepting donations at Medtrade, scheduled for Oct 23-25 at the Georgia World Congress Center in Atlanta.
Chris Brand is president and CEO of Friends of Disabled Adults and Children.