LOVELAND, CO – Wow was my first reaction on being notified that I will be presented with the Mal Mixon Legislative Advocate Award. I am humbled to even be considered. The only reason this is possible is because of the awesome team that I work with at Major Medical in Loveland, Colorado.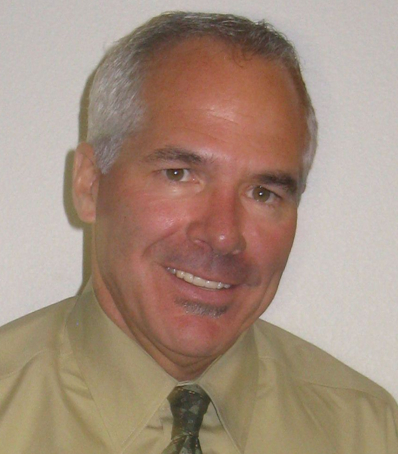 We have a customer focused team who work extremely hard every day to live up to our Mission; "We love helping people!" My great team handles all of the challenging day-to-day activities necessary to be successful in this business so that I have the time to be involved in advocacy activities.
My very smart partner, Jody Wright, "volunteered me" to become president of the Colorado Association for Medical Equipment Services (CAMES), and to become more involved with AAHomecare where I have become active with the State Leaders Council. Our belief is that there is no more important job than working with all payers, including state and federal elected officials, since Medicaid and Medicare reimbursement is such a significant part of our revenue opportunity.
Consider this; every 1% improvement in payment rates goes directly to our bottom line. If we are successful securing better rates, those better rates impact every order we get from that particular payer. We regularly say NO to payers wanting us to race to the bottom payment rate.
We are finding that even if a payer leaves us for a better rate, many times they come back to us so that their patients get quality products and services. An investment in contracting and payer relationships pays dividends far in excess of the same efforts in sales and business development.
By working closely with a fantastic hired lobbying team in our state, we have received yearly increases from Colorado Medicaid for at least 6 years in a row to make up for the drastic cuts we received in prior years. With the 21st Century Cures implementation, we have been challenged again with massive Medicaid cuts. However, because of a long term positive working relationship with Colorado Medicaid, we are working collaboratively to find solutions to these cuts that would otherwise lead to significant patient access-to-care issues for Colorado Medicaid Beneficiaries. We have a long way to go to reach a solution, but at least we have a seat at the table and a good chance to find win-win-win solutions.
Again, with pressure from my "smart" partner, I agreed to serve as the chair of the AAHomecare State Leaders Council (SLC). There are so many passionate people on the SCL who are working tirelessly on helping our industry. It has been a pleasure (and fun) to interact with this group.
Ashley Plauché is the AAHomecare resource who we lean on to keep this group on track. She is amazing, constantly supplying the SLC with tools to help with advocacy. This group also counts on the participation of legislative advocacy experts from VGM and the MED Group, who are always available to help members with legislative meetings and calls. Ashley is helping drive our Legislative Accountability initiative where we are seeking to have an industry advocate assigned to all 535 Members of Congress.
With the industry's help, this initiative will move us to a victory to reform the Competitive Bidding program. (Can you imagine what the outcome would be on your company if we received a 10% increase in our Medicare rates?) Accountability is everything in business so we are implementing that concept to ensure that every elected official is aware of HME issues. With a majority of our elected officials with us… who can be against us?
I believe that the Good Lord put us here to serve…not to be served. We serve our patients/customers, referral sources, teammates, and families by ensuring the survival and long term prosperity of our industry; we are the lowest cost and most preferred location for our customers.
I love what I do and am very proud of our industry and our company team. Please help others and yourself; get involved in industry advocacy issues. The AAHomecare Washington Legislative Conference is two days away.  Please join me and attend the conference. Walk the historic halls of Congress and make a difference.
Doug Coleman is owner of Major Medical, Loveland, Colorado, and president of the Colorado Association for Medical Equipment Services. Coleman will receive the AAHomecare/Mal Mixon Legislative Advocate Award at the 2018 Washington Legislative Conference.