SCOTTSDALE, AZ – HME provider Mark Nicotera, owner of AZ MediQuip, made news last year with reports of more than 600% growth over five years in his multi-location business, transforming a 95% reliance on Medicare to a cash-only ethos.
The 56-year-old Nicotera has continued his philosophy with a new location added in late 2017 (Peoria, Arizona), and a relocation of his Scottsdale store getting off the ground just two weeks ago. While he acknowledges that HME providers are still overwhelmingly in the reimbursement business (Medicare, Medicaid, Medicare Advantage, and private insurance), Nicotera has managed to find a winning formula in an ideal location.
"We carry a lot of the same products in each store," reveals Nicotera, who served on a Retail Panel at last year's Medtrade in Atlanta. "One of the things that make us different is we sell a lot of big ticket items—lift chairs, hospital beds, power mobility, CPAP/Bi-PAP, portable and home oxygen—a lot with $800 – $2,000 price points. A lot of smaller HMEs can't do that. They don't have the real estate, and they don't want to invest the inventory dollars."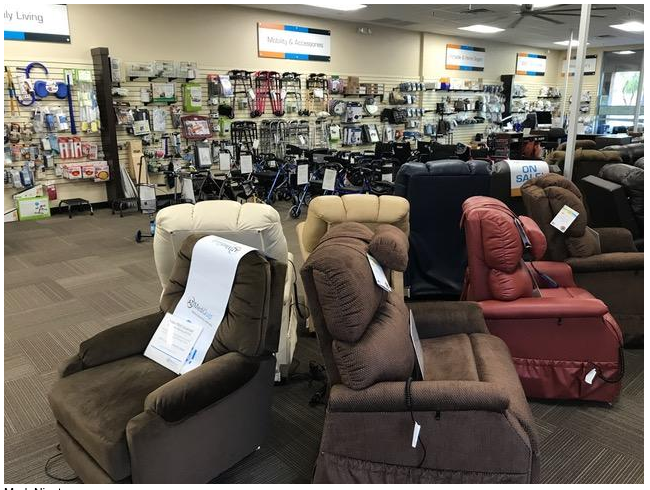 The newest Scottsdale re-location store is 3,700 square feet, and that's all showroom. A detached warehouse behind the shop is admittedly "a little inconvenient" but Nicotera is confident he can make it work. Customers who go into any of the four AZ MediQuip stores in Scottsdale, Mesa, Chandler, and Peoria will likely see about 20 lift chairs on display, hospital beds, scooters, and more, with brands such as Pride Mobility, Golden Technologies, Drive, Nova, Graham-Field, Flex-a-Bed, Philips Respironics, and ResMed. "I'm always looking at what else is out there," he says. "Medtrade [Oct 15-17, 2018, in Atlanta] is a great way to see new products first-hand and take advantage of show specials."
After its first six months, Nicotera's Peoria store is doing well. The former Blockbuster Video store is next to Sun City in the west valley area of Phoenix. "It had always been a pipe dream of mine to have a west valley location," Nicotera says. "It's right next to an Albertson's Grocery Store, and it was an under-served market, because the customer flow came quickly.
"To do retail right, you must have a retail mindset and that does not come out of the operational mindset of a traditional DME," he continues. "To do it well, you must bring in somebody with that retail experience—merchandising and customer service. You must separate it from your insurance business."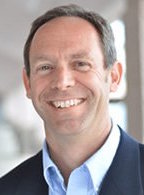 Nicotera is especially pleased with his Mesa store, a location he took over in Feb 2017. "We are doing quadruple the amount of business as the previous entity," he says. "It speaks to our retail strategy, which is greeting customers, having product on the shelf, having good product assortments. Retail is instant gratification, so you have to be able to fulfill that order right now, or deliver it tomorrow."
CPAP and portable oxygen require a prescription, but Nicotera explains that it's not a problem: "They can still buy it for cash with a prescription. Most people who buy these products are not seeking to get reimbursement from insurance companies. They buy an additional item to what they already have. They may have home oxygen tanks, but they want a portable oxygen concentrator. For CPAP/BiPAP, it's most often a second machine purchase for a second home [the case with snow birds], or maybe for travel, or because their first one broke and they're not yet due for a replacement from their insurance."