SPARKS, NV – When Robin Nyberg started CPAP & More seven years ago in Sparks, Nevada, she described the industry as "stable." Since then, conditions have become much more challenging. "When they enacted the rural competitive bid rates up here, it was devastating," says Nyberg, who has worked in the industry for more than three decades. "We didn't get a chance to bid. We had those rates shoved down our throats, because we are considered rural. I'm hanging on by my fingernails."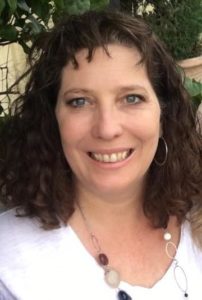 Like so many, Nyberg is waiting on an Interim Final Rule (IFR) that would help by reinstating 2016 rates in rural areas. As a member of VGM, the MED Group, the Nevada Association of Medical Product Suppliers, and the state leaders' association for AAHomecare, Nyberg is not content to let others do the fighting. "I'm very involved [with advocacy]," she says. "If I don't stay involved, we'll be out of business soon. Legislators have got to do something to change this."
With Alex Azar newly confirmed as secretary of Health and Human Services, Nyberg hopes the IFR will be a top priority. At this point, she puts IFR odds at 50/50. "If that happened, it would be the lifeline that I need," she says. "I could accept assignment and bring back my patients. I think it would save a lot of businesses out there."
Prior to rural rates kicking in, CPAP & More was 80% Medicare. These days they have developed more private pay business, including a retail section. "When rural rates came in, we had to stop accepting assignment on CPAP supplies," Nyberg explains. "We accept signup on the initial setup, but after that we stop accepting it on the re-orders. I lost about half of my base of patients. Thank goodness I had a pretty good base. Half of them went away to use nationals or mail order.
"I hear from them all the time that they are getting auto-shipped tons of supplies they don't need," she continues. "I said the reason they are doing that is that they have to make up the money somehow. When you make pennies on the dollar for each order, you have to earn a lot of pennies to make it up."
Nyberg sells everything to do with CPAP—batteries, mini-machines, wipes, cleaners, pillows—back pillows, neck pillows, leg pillows, and more. The mix used to include oxygen and nebulizers, but after rural rates she could no longer serve oxygen clients.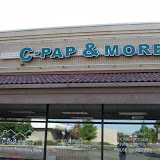 The road has been difficult, and Nyberg relies on Medtrade Spring for a bit of help each year in the form of product ideas, networking, and the intangibles of motivation and inspiration.
"Medtrade Spring is my only opportunity to see all the vendors in one place, plus meet the people who are lobbying for our industry with our legislators," she says. "When I was starting my own company, Medtrade Spring made it really easy for me to go find my accreditation company, software company, etc. It's the best place to go to have all your vendors and all your products in one spot. On the west coast, there is nothing like Medtrade Spring."
Medtrade Spring takes place March 27-29, 2018, at the Mandalay Bay Convention Center in Las Vegas. Early Registration Rates are in effect until Jan 31, 2018. Click Here for more information and to register.