WASHINGTON, DC – The American Association for Homecare has engaged Dobson | DaVanzo & Associates, a well-respected actuary firm, to conduct a study to assess the direct and indirect costs of providing intermittent catheters (HCPCS A4351, A4352, A4353). The intention of the study is to help the OIG, CMS, and other payers better understand the comprehensive costs of caring for individuals who receive these products.
Suppliers who provide intermittent catheters to Medicare beneficiaries are encouraged to take the survey. Individual company responses will be confidential, and data will only be shared in aggregate with the overall nationwide survey findings.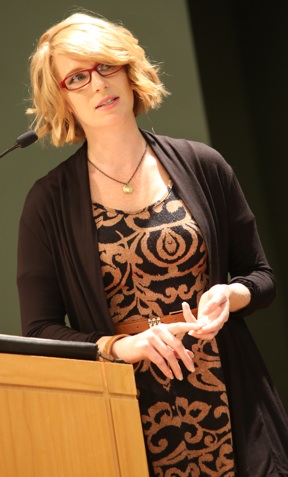 Background: The OIG is working on a report regarding acquisition costs for urinary supplies compared to Medicare Fee-For-Service (FFS) allowables. Their intent is to provide information on costs to the Centers for Medicare & Medicaid Services (CMS).  CMS in turn will consider opportunities to adjust the fee schedule or potentially include the product category in a future round of Competitive Bidding. AAHomecare has engaged the OIG multiple times on the issue, providing information about the comprehensive costs and considerations of this product category.
The OIG is currently conducting a supplier survey that exclusively looks at acquisition cost and does not factor the non-product costs of providing urological supplies, such as customer support, compliance, documentation requirements, and overall business operations. Stakeholders in the urological supplies space are concerned that this survey will not adequately represent the true costs and expertise required for this product category, which could lead to rate reductions that jeopardize patient access to care.
How to Participate in Survey: Contact Ashley Plauché, AAHomecare's director of Member & Public Relations, for more information and/or to enroll your company as a survey participant for this important advocacy effort. She may be reached via e-mail at ashleyp@aahomecare.org.
VGM's 21st Heartland Conference Wraps
WATERLOO, IA – Heartland Conference welcomed more than 1,000 guests from across the country to VGM's hometown of Waterloo, Iowa, from June 13-15. The annual conference brings members of the HME community together each year for three days of networking and educational events.
This year's event featured numerous opportunities for attendees to connect, including its keynote, magician and comedian Devin Henderson, who shared his entertaining message that "Something greater is always possible." Community dinners, the iconic Heartland hog roast with fireworks, and a special event for nearly 200 first-time attendees were other highlights.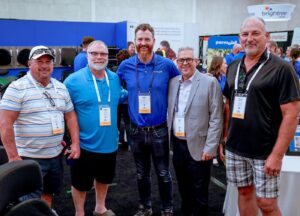 "Heartland Conference is all about connecting our membership communities with opportunities to learn and engage with each other," said Jeremy Stolz, interim president of VGM & Associates. "Our robust lineup of education sessions was geared toward helping our members grow and take something home to help grow their business."
Industry experts from across the country presented on topics such as billing and reimbursement, respiratory, accessibility, regulatory and audits, rehab, operations, sales and marketing, retail, and more. Nearly 70 session options were available for registrants to earn an estimated 14.75 contact hours. Attendees could also attend pre-conference sessions and panel discussions, and engage with more than 80 vendors in the expanded exhibit hall.
"The HME community plays a vital role as part of the healthcare industry," said Jill Blaser, Heartland Conference chair. "Heartland offers top-of-the-line education designed to help HMEs take care of their business and, ultimately, their patients."
"We appreciate our wonderful members and vendor partners joining us in our hometown," Stolz said. "We got to see them experience all the magic of Heartland Conference and we can't wait to see them all again next year."
The Heartland Conference will return to Waterloo June 12-14, 2023.
Scranton Lackawanna Industrial Building Company Names Alyssa Golden to Board of Directors
OLD FORGE, PA – The Scranton Lackawanna Industrial Building Company (SLIBCO) recently announced new directors and officers, electing Alyssa Golden to serve on its board. SLIBCO is the not-for-profit industrial development affiliate of The Greater Scranton Chamber of Commerce.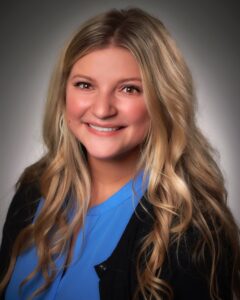 "As a 3rd generation Golden family member, I enjoy participating in our local community and creating meaningful relationships that represent what Golden values: innovation, entrepreneurship, and community," said Alyssa Golden, digital marketing manager. "SLIBCO is a fantastic group that supports job creation, economic growth, and the expansion of our community. I'm thrilled to be a part of it, especially being elected as one of the youngest members of the board of directors."
"We're very proud to have Golden represented by Alyssa on the SLIBCO board and making an impact on the economic and industrial development efforts in Northeast Pennsylvania," said Rich Golden, president and CEO of Golden. "The Greater Scranton Chamber of Commerce is a wonderful community partner. We look forward to Alyssa's contributions to the SLIBCO board and Chamber for many years to come."