ATLANTA – A week out from Labor Day and it still does not feel like the end of summer. However, the holiday reminds us all that fall is around the corner. School has begun in virtually every part of the country and all of it adds up to a back-to-work mindset. Part of that outlook includes Medtrade East, a place where you can re-set and re-energize. Over at Emerald, we're looking forward to the show which is scheduled for Oct. 24-26, 2022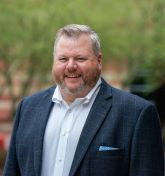 As the nation's largest HME-focused trade show, it's timed to springboard attendees into the new year with new ideas and new inspiration. Advance Rates are currently in effect until Oct. 14. Go to Medtrade.com for more information.
Meanwhile, the Call For Speakers is officially open for Medtrade 2023. While we're squarely focused on Medtrade East 2022, we are actively planning for next year's show which is scheduled for March 28-30 in Dallas, Tex. Don't worry; We can plan for both at the same time.
In collaboration with the Educational Advisory Board (EAB), the Medtrade 2023 Call For Speakers features a relatively new format for educational programs covering a wide range of topics.
Elements of the new format:
Content categories and topics have been pre-selected by the EAB.
Topics include a description and overarching objective to be used as a guide for presentations.
Speakers with expertise in these topics may submit learning objectives.
Presentations must adhere to the essential description and learning objectives.
The deadline to express your interest in presenting during the 2023 Medtrade Conference is Monday, October 17. Review key topics and descriptions to get started. Click Here for more information on how you can apply to speak at Medtrade 2023.