WASHINGTON, DC – Your stories and support for media outreach efforts have helped garner a significant editorial endorsement for competitive bidding relief. Sunday's Las Vegas Review-Journal lays out the impacts of applying bidding-derived pricing to rural and non-bid area providers and TRICARE plans nationwide. Alluding to Sen. Harry Reid's (D-Nev) [pictured] earlier support in helping move S. 2736 through the Senate, the LVRJ concludes:
Sen. Reid has shown an interest in fixing this injustice, and was a leader on the issue when both the House and Senate passed legislation to address the problem before the July recess. Unfortunately, the two chambers of Congress have yet to agree on a final version of the bill.
There's a pathway and an appetite in both chambers to settle this issue. Sen. Reid has the opportunity to help broker a deal that resolves the minor issues between the House and Senate and sends the president a final bill. Let's hope he makes it a priority.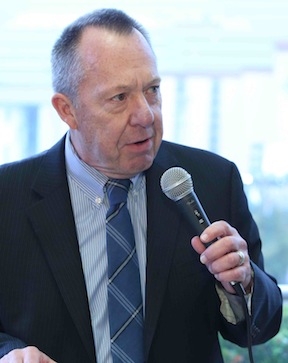 Ryan Talks Bidding Program in DC
AAHomecare president & CEO Tom Ryan appeared on a local TV station in Washington, DC last week, where he gave an overview of the problems with the competitive bidding program, discussed the service changes and business closures resulting from rural cuts, and called for Congress to roll back the July 1 round of cuts.
P4QC Helps Generate Coverage in NC
People for Quality Care continues to help HME patients give voice to their concerns with the bidding program.  North Carolina's Penrod Medical used stories from this P4QC release to help interest the Salisbury Post in covering the issue.  If your patients and customers are interested in lending their support to better public policy for HME, please refer them to peopleforqualitycare.org.  People for Quality care is jointly administered by AAHomecare and our partners at the VGM Group.
Respiratory Stakeholders Meet to Begin Work on Outcome-Based Care Models
WASHINGTON, DC – This past spring, AAHomecare widely distributed a survey to members and other companies in the respiratory segment exploring the possibility of restructuring the basic tenets of respiratory reimbursement via a new payment methodology focusing on Chronic Respiratory Management. The survey data and anecdotal feedback supported a groundswell of renewed interest from a broad cross-section of the HME industry encompassing small, medium, and large suppliers to participate in an expanded capacity for providing clinical care while meeting the cardiopulmonary equipment needs.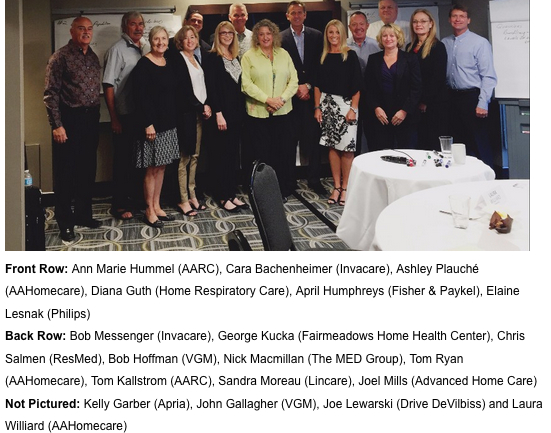 After obtaining survey results, preliminary meetings were held with important clinical stakeholders, including the National Association for Medical Direction of Respiratory Care (NAMDRC) and the American Association for Respiratory Care (AARC), both of whom were supportive of the effort.  As envisioned at the onset, the idea was to develop 2-3 draft models and ultimately seek broader industry input to build upon that progress. This approach was chosen primarily to maintain momentum and not get bogged down in input or information overload.
With that goal in mind, several AAHomecare HME/RT Council members and two AARC executives met to begin to develop basic tenets for a chronic respiratory care model that was patient-focused, built on clinically validated standardized tools such as the GOLD Initiative, and ultimately focused on improved outcomes.  Additional meetings of the Chronic Respiratory Home Care Models Subcommittee are planned to firm up model details before seeking broader industry input at a future open-invitation summit.
Nick Macmillan, chair of the Subcommittee, stated, "A significant amount of progress was made developing the model framework, and I'm excited to broaden the input circle. With additional universal support, which I believe is strong in principal, I look forward to moving down a path of promoting the HME provider's ability to provide these service elements that foster favorable patient outcomes and higher patient satisfaction and experience."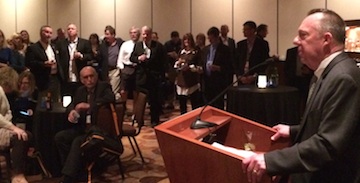 Public Relations a Powerful Tool in Fight for Reimbursement Relief
WASHNGTON, DC – As HME providers deal with the effects of debilitating reimbursement cuts, many are sharing their powerful stories for AAHomecare to distribute to the media and Congress to help shape the conversation about payment reform.
This is just one portion of the full public relations campaign being instituted on behalf of the HME community through Stand Up for Homecare funds. AAHomecare has engaged a highly-regarded communications and public affairs firm, the DCI Group, to get these stories into the news cycle and in return, discussed on Capitol Hill by decision makers.
Funds from this campaign also support consumer advocacy groups like ITEM Coalition, United Spinal Association, the National Council on Independent Living, and Paralyzed Veterans of America – organizations that serve many of our patients and are also strong allies on legislative and regulatory priorities. The campaign provides funding for direct outreach to consumers on our issues as well, and has helped expand our network of grassroots advocates by thousands of new supporters.
If you have not supported Stand Up for Homecare, now is the time to make a difference. While these efforts are costly, they work hand-in-hand with lobbying efforts and are moving the needle for provider's interest on Capitol Hill. Your contribution can help sustain these efforts.
Become a patron of the Stand Up for Homecare campaign and attend the reception on the first night of Medtrade, Nov. 1, at the Metro Atlanta Chamber of Commerce. This event brings together some of the most influential HME leaders for an evening of networking and celebration. During the evening, AAHomecare will honor individuals who have gone above and beyond the call of duty in their service to HME as 2016 Homecare Champions.  Find more information and register here.