LAS VEGAS – Spring cleaning, spring chickens, spring break; Spring is a traditional time to reinvigorate, and unlike in previous years, Medtrade Spring 2018 is actually in the Spring.
The western version of the nation's premiere HME-focused event takes place March 27-29, 2018, at the Mandalay Bay Convention Center in Las Vegas. As of this writing, there are exactly nine days remaining to take advantage of Early Registration Rates. Click Here for more info.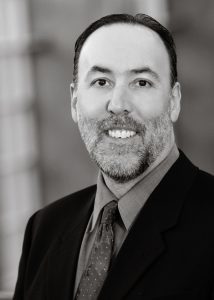 Today's Medtrade Monday features just two of the many first-time exhibitors at the show. All budgeted area has been sold, and show organizers are expanding the space for additional exhibitors. Why so many first timers? I spoke with two exhibitors for today's top story, and it comes down to optimism.
These exhibitors do not remember the good old days, and that confidence (naivete?) moves them forward. We've heard about this phenomenon over the years now quite a bit, but the fact is that even the familiar exhibitors are catching some of that optimism. The same goes for the veteran provider attendees. The optimism of youth is not limited to the young.
I wouldn't call it a "rebound" just yet, but it's going in that direction. The providers who have survived the carnage of the last few years are a remarkably resilient and intelligent crowd. They are making their way to Medtrade Spring in Las Vegas because they know that three days of laser focus, on nothing but the business (or 90% business; it is Las Vegas after all), has effects that last the entire year.
I urge you to take advantage of Early Registrations Rates and make the trip to Las Vegas this year. I look forward to seeing you there.
Greg Thompson is the editor of Medtrade Monday and director of media relations.