LOS ANGELES – The powerful movement of women empowering other women is at it again, thanks to a new partnership with Cure Medical. The Rollettes, a wheelchair dance team, founded by Chelsie Hill in 2012 (based out of Los Angeles) is making waves with its latest collaboration.
This team is made up of seven extraordinary women, Steph Aiello, Samantha Lopez, Morgan Ott, Edna Serrano, Maria Rabaino, and Kaitlyn Staten, who are all friends with different injuries and abilities. While constantly breaking the glass ceiling, the Rollettes mission statement is clear; "Women empowering women with disabilities to live boundlessly and shift perspectives through dance."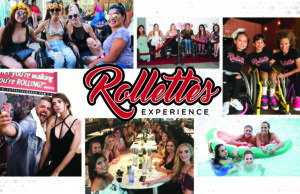 These game changers who comprise the Rollettes have created a community that redefines what it means to be strong, female, and resilient. They inspire tens of thousands of young women daily via social media and YouTube with their can-do attitude and "actions speak louder than words" mentality, while documenting their lives of challenges, obstacles and goal to be boundless.
As a member of the disability community, Cure Medical is partnering with the Rollettes in their goal to create a sisterhood that redefines what it means to live your best life in a chair. The Cure Medical financial commitment includes sponsoring the Rollettes Experience National Camp this summer, August 16th-19th, at the Airport Marriott in Los Angeles.
Chelsie Hill, the artistic director of Rollettes Dance Company, is excited that Cure Medical has chosen Rollettes as a partner. "In 2012, I started the first dance camp locally in Northern California and invited a few girls to attend and now, five years later it's grown to women and parents of kids in chairs contacting us from around world. The Rollettes Experience is more than just dance. It's about creating lasting friendships and building a community where every woman with a different ability has a place to feel normal, learn about themselves and share vital tools to live boundless," says Hill.
The support from Cure Medical adds an exciting new dimension to partner programs for the Rollettes, "I'm really thankful that Cure Medical is encouraging those living in a wheelchair to live their healthiest and fullest life. They financially support research for a cure for spinal cord injury and disease while also helping people celebrate the life they have now. This shared mission is also what Rollettes is all about too," Hill says.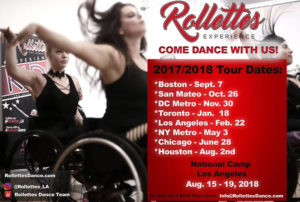 This collaboration comes at a time when the desire for healthcare products that are not made with harmful chemicals has become a necessity to help people like the Rollettes stay strong and on a roll during their busy year. "The Rollettes consistently embody our shared values of support, strength and grace within the community we serve. Cure Medical is honored to financially support their educational and outreach programs that connect women in creative, collaborative and empowering ways," Cure Medical vice president of marketing Lisa Wells says. "We're thrilled to partner in the Rollettes' overall mission to help develop the next generation of strong women who roll."
Chelsie, The Rollettes, and Cure Medical agree on mutual goals of supporting women in the disability community. "It's so encouraging to work with a company that truly cares about our health and truly understands what we represent. I know I speak for all the Rollettes when I say we can't wait for what this relationship will bring for our community," Hill shares. "I'm also proud to say that I use Cure catheters myself because they aren't made with scary chemicals, and they were designed by someone who actually uses them."
Cure Medical catheters are not made with known-carcinogens DEHP and BPA, two chemicals that are listed on the California Proposition 65 registry, and commonly used in the manufacturing process of traditional catheters.
Cure Medical and the Rollettes Dance Company are looking to the future with high hopes of continuing to support women in the differently-abled community and all those in the community they serve to live healthy and limitless lives through the power of together.