WASHINGTON, DC – Rising overall healthcare costs and growing Medicaid populations continue to pressure state Medicaid authorities to rein in costs wherever they can, and HME is a tempting target for these officials when budgets get tight.  AAHomecare and our state and regional association partners have been extremely active in 2018 in working to educate and engage Medicaid and other managed care payers on how further reimbursement cuts can impact patient access and quality of care.
An important part of that process has been making sure that Medicaid officials are aware that they have flexibility in complying with overall spending requirements imposed by 2016's CURES bill besides strictly following Medicare's fee schedule. So far this year, we've helped convince 13 states not to simply lower their rates to match Medicare rates, and 12 others are still assessing their options.
We've also had recent successes on other more narrowly focused Medicaid and managed care payer issues.  In Kentucky, we worked with leaders from the Kentucky Medical Equipment Suppliers Association to convince Kentucky Medicaid to pay for portable oxygen contents while oxygen is on rent to help offset other cuts to HME suppliers and also make sure oxygen patients maintain a strong supplier base to support them.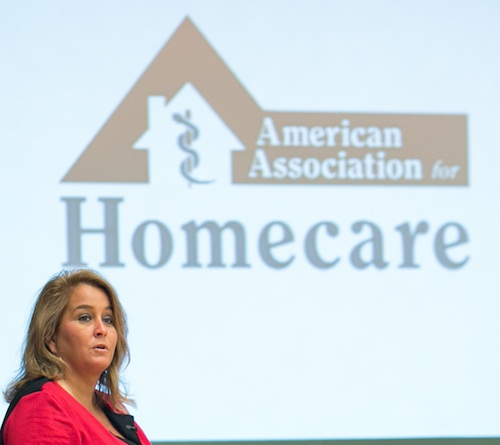 Blue Cross Blue Shield of North Carolina is basing their rates off of Medicare's bidding-derived January 2016 fee schedule instead of matching the later-implemented full cuts as they continue to evaluate the efficacy of using Medicare-based pricing. The Atlantic Coast Medical Equipment Services Association deserves credit for helping make the case with BCBS.
We partnered with the Midwest Association for Medical Equipment Services to make the case that deep cuts for oxygen providers would cause significant disruption for patients who depend on home oxygen.  As a result, Wisconsin Medicaid is lessening the impact of their plans to match Medicare pricing by implementing the cuts for oxygen over a 4-year period.  This should also give us an opportunity to rein in those cuts if patient access or quality of care declines after the initial roll-backs.
Even as we chalk up these success, significant challenges lie ahead. Medicaid MCOs will continue to look for opportunities to trim reimbursement rates even beyond cuts states have made due to CURES implementation. In addition, potential bottom-line savings from narrow network and sole source arrangements will continue to tempt state officials and MCOs to utilize these approaches.
To match these demands, AAHomecare plans to devote even more resources to our payer relations efforts in 2019.  With a still-growing Medicaid patient population and state governments looking to save healthcare dollars wherever they can, I'm certain there will be more than enough challenges to keep the HME community running at full speed to protect our interests.
On the Horizon: Medicaid Advantage
As we look to expand the payer relations playing field, I believe the HME sector needs to begin to develop strategies to work with Medicare Advantage plans.  With 20 million enrollees nationwide, Medicare Advantage impacts the care of 34% of the Medicare population.  And that market is primed for additional growth, as evidenced by the 18% increase in the number of plans that will be offered next year as compared to 2018.
One of the real positives of Medicare Advantage plans from the HME perspective is that beneficiaries have a wide range of plans available, so the plans are incentivized to make sure that patients have a range of options for where they get their care, including HME.  I'm excited by the opportunity to work with HME leaders from every corner of our industry to make sure we're well-equipped to advocate for fair reimbursement policies and supplier choice to this growing market segment.
Laura Williard is vice president of Payer Relations, American Association for Homecare.