ATLANTA – After a successful foray at Medtrade Spring in Las Vegas earlier this year, San Diego-based startup Triple W headed to Medtrade with its connected wearable device that can track the progression of bladder movements using non-invasive ultrasonic sensors.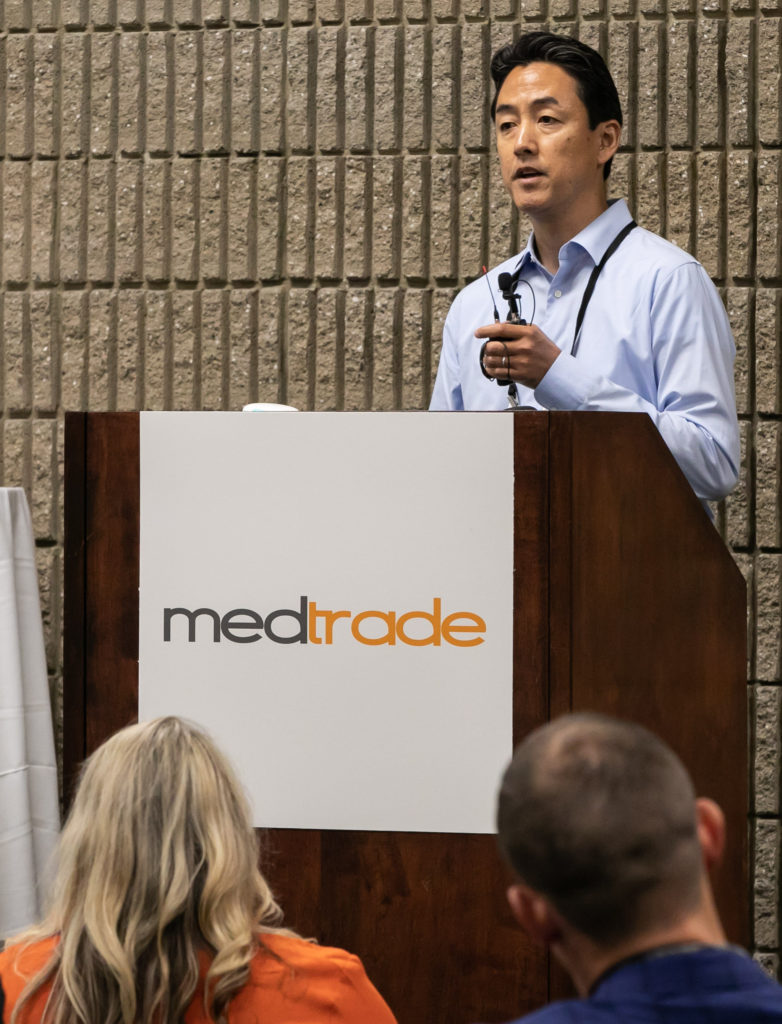 Ty Takayanagi, vice president of Marketing and Business Development, Triple W, (pictured here at last month's Medtrade), entered the company's DFree®, the world's first connected wearable device for people who suffer from incontinence, at Medtrade's Innovative HME Retail Product Awards. Attendees and judges shared Takayanagi's enthusiasm, and the DFree earned the second place award.
Takayanagi chatted with Medtrade Monday about the DFree® device that is designed to help people who suffer from incontinence by notifying them when they will need to go to the bathroom.
Medtrade Monday: How surprised were you to take the second place in the Innovative HME Retail Product Awards, sponsored by HomeCare Magazine.
Takayanagi: Given the high caliber of products on display at Medtrade, we were very surprised to hear that we had won second place. We are humbled to have received such an honor.  Although we have received awards in Europe and Asia, this was our first U.S. award.
Medtrade Monday: How was your overall experience at Medtrade?
Takayanagi: Medtrade was certainly exciting, and we are glad that we attended. We were able to generate a substantial number of sales leads and it was an opportunity for us to receive valuable feedback from HME retailers directly. We are planning on attending Medtrade again next year. Medtrade is the premier show featuring new home medical equipment and personal health products.
Medtrade Monday: Please describe the company and what you offer?
Takayanagi: Triple W is the developer of DFree®, the world's first connected wearable device for people who suffer from incontinence. According to the National Association of Continence, more than 25 million people in the U.S. experience bladder leakage every day. DFree tracks the progression of bladder size using a non-invasive ultrasound sensor. DFree will help seniors, children and disabled people who need to manage incontinence by predicting when their bladder is full and notifying them when it's the right time to go to the bathroom.  The device is designed to help people with incontinence improve quality of life and enable independence, as well as help reduce the burden for the caregivers.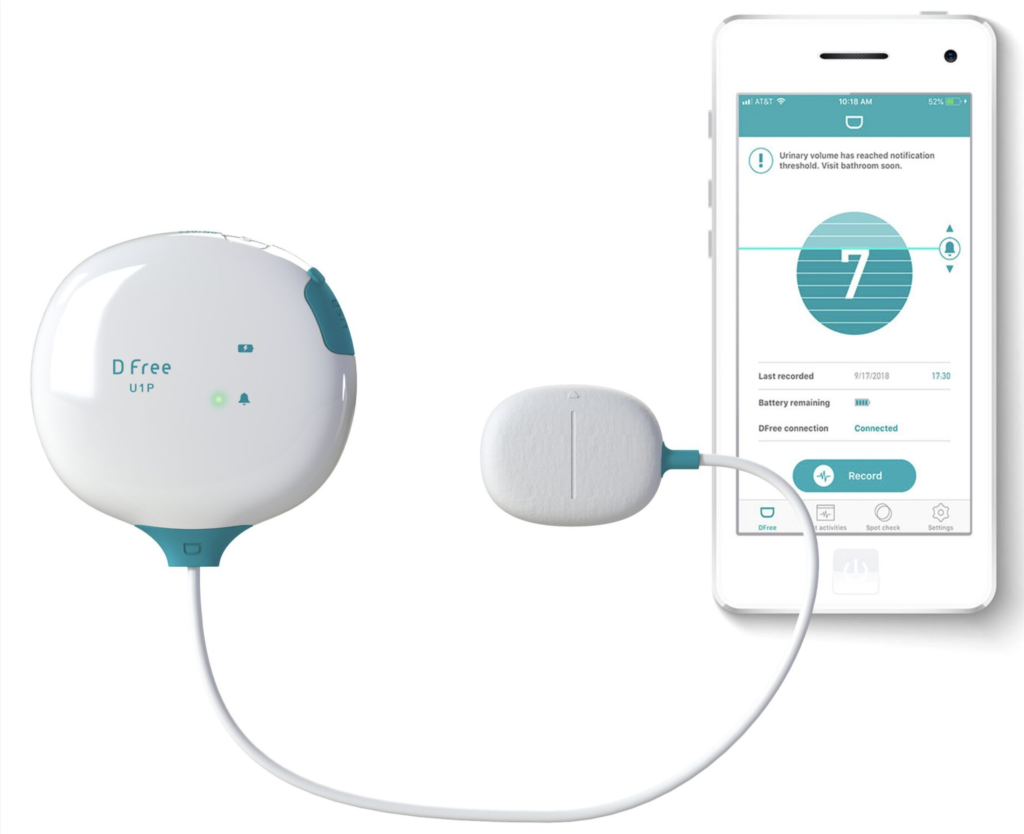 Medtrade Monday: What did Medtrade attendees see when they visited your booth?
Takayanagi: Medtrade attendees saw the DFree in action – how our wearable tech device detects changes in bladder size, predicts urination timing, and sends a notification via our DFree app to your smartphone/tablet—alerting you when it's time to go to the bathroom.
Medtrade Monday: Why are face-to-face trade shows still valuable in 2018?
Takayanagi: Trade shows are important for building personal relationships with potential customers and partners. It's also an opportunity to see the latest new products firsthand, ask questions and identify industry trends and challenges.
Medtrade Monday: What's your level of optimism at this point about the DME industry?
Takayanagi: We believe that the future of DME industry is bright. With novel technologies aimed to improve the lives of patients and physicians alike, from wearable tech to intelligent care, a new era of health care is upon us. Also, there has been a great increase in social welfare spending in recent years, and one of the main factors is the growth in the elderly population, especially in developed nations. Health services globally are struggling with the burden of growing and aging populations and continue to put more emphasis on patients and caregivers to monitor their own well-being.
Therefore, we believe that self-monitoring device like DFree will play a significant role in the future of our society. With DFree, people facing the challenge of bladder control issues have the option of a convenient, cost-effective and an environmentally friendly alternative to disposable diapers or pads – giving them freedom to live an active lifestyle and peace of mind from accidents. Incontinence touches many lives – seniors, people with disabilities and their caregivers. Now with DFree you can leave home and enjoy a football game, an afternoon at the park with the grandkids, or run your errands without worrying about timing your bathroom breaks.
Medtrade Monday: What has been the reaction to the DFree in the limited amount of time it has been out?
Takayanagi: DFree is being used successfully at more than 500 nursing homes in Japan and Europe. This is the first time we're offering a personal version of DFree for consumer use – giving people with incontinence more independence to get outside and do the things they love to do.