NEW YORK, NY – A new report from the American Thoracic Society looks at challenges in improving care for oxygen patients, including the impacts on patient access stemming from the competitive bidding program for home medical equipment.
The report, Optimizing Home Oxygen Therapy, summarizes findings from an October 2018 workshop bringing together respiratory experts to address increasing patient and clinician reports of problems with home oxygen therapy.
The report's findings related to HME include:
Several problems due, in part, to increasing financial constraints experienced by DME providers include the following: lack of availability of liquid oxygen, unreliable equipment, tighter limits on numbers of tanks and delivery schedules, inaccessibility of DME staff to field phone calls from patients, patient concerns regarding poor communication, and the removal of respiratory therapists to educate, test, and retest patients at home.
Besides creating a de facto restriction on access to liquid oxygen, the significant cuts in reimbursement to DME suppliers that accompanied CMS's Competitive Bidding Program have contributed to decreased patient services such as education and in-home assessment and monitoring by respiratory therapists.
The report also calls for analysis to quantify the unintended impact that the bidding program has had on patients receiving supplemental oxygen from HME providers.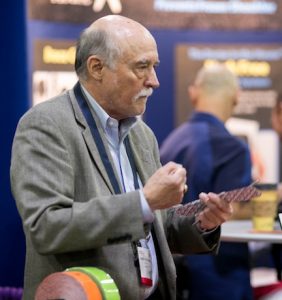 These findings come at an opportune time as we work with HME stakeholders and clinical groups to advocate for better real-time monitoring practices from CMS to capture the true impacts of reimbursement cuts.   A comprehensive monitoring program based on quantitative data, feedback from case managers, and measures of beneficiary satisfaction is needed to better inform legislators, regulators, and the general public on how the bidding program ss affecting patient care and our healthcare delivery infrastructure.
The report also calls for more transparency related to processes to qualify supplier personnel to educate patients about oxygen therapy and how companies assess and address quality assurance metrics.  It also makes the case for additional research in areas including the economic benefits of patient education and follow-up testing, and for working with technology companies to improve portable oxygen devices.
ATS has previously weighed in on this issue, most recently in their January 2018 report Patient Perceptions of the Adequacy of Supplemental Oxygen Therapy.  This report, coupled with our October 2017 report on patient access issues, was instrumental in getting the HME-related IFR released in April 2018.  We will sharing the new report in upcoming stakeholder meetings with CMS on the need for stronger beneficiary access monitoring practices.
See the full study and the ATS press release for more.
AAHomecare Partner Ventec Weighs in on Bidding Program Expansion
WASHINGTON, DC – AAHomecare's newest Corporate Partner, Ventec Life Systems, has joined the Association to help advocate for respiratory suppliers and patients, with a particular interest in making sure that Medicare beneficiaries aren't denied access to advances in ventilator technology due to proposed expansion of the bidding program.
As CMS proposes adding ventilators to the next round of the bidding program, respiratory stakeholders are raising concerns that this move will reduce the number of companies with the experience and clinical expertise needed to serve the vulnerable patient populations that depends on this highly specialized, service-intensive equipment.
Chris Kiple, president & COO of Ventec Life Systems (the makers of VOCSN) offers some additional perspective on how the bidding program will limit Medicare beneficiaries' access to advances in ventilator technologies:
Until new cures become available, ventilator patients depend on access to the latest technology to improve quality of life.  Competitive bidding reimbursement rates limit access to innovative technology for the sickest patients in home care. Without access to new technology, the divide between care available in the hospital and the home will only grow larger.  Over the long term, this will result in increased hospital visits and unexpected costs as home care patients are denied access to new care changing solutions.
In comments being prepared to share with CMS on the bidding program expansion, the company also notes that adding multi-function ventilators (MFVs) like VOCSN, a product not yet available to Medicare beneficiaries, to the bidding program harms patients who are set to benefit from this new technology:
Earmarking MFVs for inclusion in the competitive bidding program even before they are marketed to beneficiaries would undermine the very purpose for the bidding program, which is to include high-volume products for which the Medicare program would realize meaningful savings potential without compromising quality and access.
"We're excited to have Ventec on board as we fight to keep the bidding program from impacting even more providers and patients," said Tom Ryan, AAHomecare president & CEO.  "Innovators like Ventec are making rapid advances in ventilator technology that will benefit patients, caregivers, and clinicians – we need to make sure that Medicare reimbursement policies don't stand in the way of these important gains."
Learn more about Ventec at venteclife.com.
Comments on Adding New Product Categories to Bidding Program Due Dec 17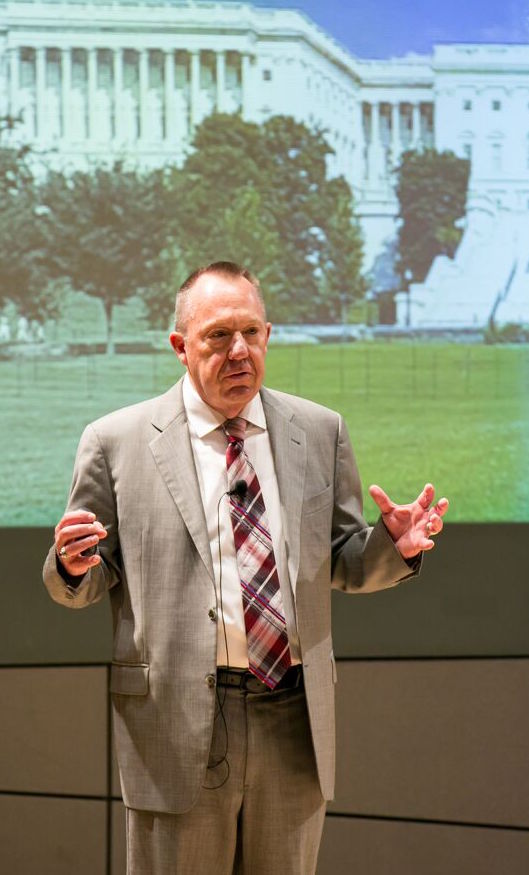 WASHINGTON, DC – CMS is seeking comments on their proposal to include ventilators, as well as back and knee braces, in the next round of the bidding program.   As we noted last week, this is not the time for CMS to add ventilators, braces, or any other new product categories to the mix – especially given the challenges ahead for CMS to implement a range of new bidding reforms and for the HME community to prepare and adapt for these changes.
We need to send a clear and compelling message that adding ventilators to the bidding program is clinically unsound and will severely impact vulnerable patients.  Please share your concerns with CMS by Monday, December 17 via DMEPOS@cms.hhs.gov.
Please see our brief messaging document to help you formulate your comments and make the case for limiting the expansion of the bidding program.  Please personalize your comments by explaining the types of patients you serve and the services you provide them, and how they will be impacted if CMS includes these new categories in the competitive bidding program.