ATLANTA – Medtrade staff members know; If you're walking the Medtrade floor with Kevin Gaffney, reserve some extra time, because Gaffney will likely be shaking hands and chatting with exhibitors every 20 feet or so.
After a decade as show director, Gaffney is shifting into a new role as vice president/group show director. While Mark Lind takes over as show director, Gaffney will still be helping the cause as a strategic advisor for the nation's premiere HME-focused trade show.
Gaffney will be roaming the halls of Medtrade Spring (March 3-5, 2020 in Las Vegas) and at Medtrade (Nov. 2-4, 2020 in Atlanta). With 2019 nearing a close, Medtrade Monday caught up with Gaffney to get a feel for the future of the show, as well as the memorable moments of the last decade.
Medtrade Monday: What exactly does a strategic advisor do?
Gaffney: It's mainly providing insights and support for Mark as the transition takes place. For example, when they're creating a strategic plan for the show, I would review it and give some input.
Medtrade Monday: When did you start working on Medtrade?
Gaffney: June 25, 2008.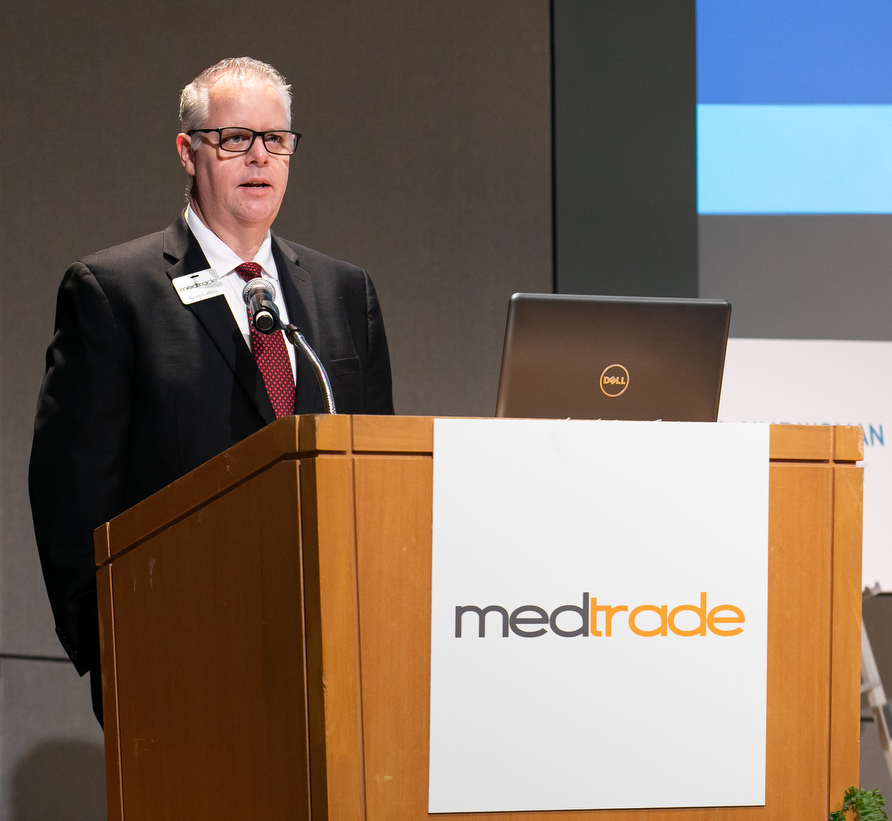 Medtrade Monday: What has been the best part of your Medtrade experience?
Gaffney: By far, it's the people in the industry. The manufacturing folks, the actual people that I got to work with over the years and get to know on a personal level. That was by far, the greatest experience for me.
Medtrade Monday: What has been the biggest obstacle that you've dealt with?
Gaffney: The changes in the industry—competitive bidding and how that affected the show almost from the very start in 2008. I remember my first meeting a couple weeks after I started. It was a strategic planning meeting, and it was all competitive bidding.
I soon realized that CMS was going to do what it wanted to do, and that may not necessarily be in the best interest of the industry. Worse yet, it may not be in the best interest of the patients, because they are the ones who are going to suffer. I realized from all of this too that it's hard to convince the public that they should fight for this when they don't yet need this equipment. Just because somebody is of Medicare age doesn't mean they care about access to home medical equipment. The need for HME usually comes suddenly. All of a sudden, it's "where is my oxygen?"
It was really interesting going to the AAHomecare legislative conference and gain an understanding of how Washington works, and seeing that up close and experiencing that first hand. You really get a great sense of how hard AAHomecare works.
Medtrade Monday: You may well be the only show director who's had to deal with something like 37 percent less potential attendees because of government policy.
Gaffney: Not only that, but also dealing with the fact that we are in a market place that's growing and the demand for the products is growing exponentially, year over year, and they're saying 10,000 baby boomers a day are reaching Medicare age. So you've got a growing industry, and the need is growing, and you have a market that's shrinking.
Medtrade Monday: Tell me about your new role with Emerald Expositions?
Gaffney: In my role now as vice president and group show director, I'm responsible for a lot of our Design Group shows, which includes Health Care Design, Hospitality Expo, Boutique Design, Hotel Experience, Construction Super Conference and Environments for Aging. These are all hospitality and healthcare related design events. So really the day-to-day is kind of just keeping the business moving forward, working with all the teams, bringing everybody together, helping draft and create the strategy for the events. It's my job to tell the story of why these events are important and why people should come and participate. It's a little bit higher level view of things, but overall, I'm looking at the 30,000-foot level, and there are times when I have to come down to the three-foot level to look at something or fix something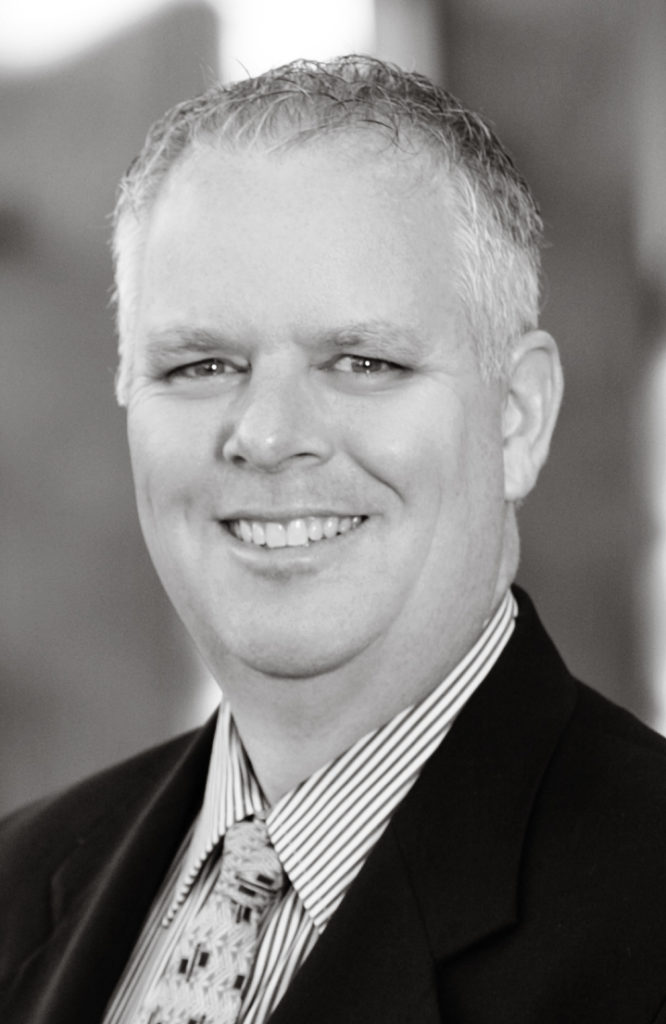 Medtrade Monday: What is the mindset of a good show director?
Gaffney: I think being okay with the fact that things are never the same. Things move very quickly and they change very quickly. The best laid plan A inevitably sometimes forces you into plan B. And so you have to be flexible enough to kind of adjust and move with that. In my experience, people who are very rigid and firm in this kind of position tend to struggle a little bit more, because no two shows are ever going to be the same.
Medtrade is Medtrade, and it's an outstanding event. But Medtrade 2008 is completely different than Medtrade 2019. The industry changes, people change, the players change, and you have new companies. That's one thing that's always been very intriguing to me—that despite competitive bidding and all the stuff that goes on, there's still so many new providers and new manufacturers coming into the space every show and participating for the first time.
Medtrade Monday: Why are face to face trade shows still relevant in 2019?
Gaffney: As more and more technology takes hold of our lives, I think people still yearn and crave that face-to-face interaction. That interaction of buying products from somebody that you know, and developing a relationship between the buyer and seller, so that they are not only exchanging commodities if you will, but they are also providing a service to each other that really has to be maintained through direct communication.
Medtrade Monday: What are your hopes for the future of Medtrade?
Gaffney: I saw a lot of optimism at the 2019 show. I hope that continues to build. I hope that people in the space understand that Medtrade is part of the industry. More than anything, I want attendees and exhibitors to be successful. Certainly I'd love to see reimbursement rates come up higher in this next round of competitive bidding, and have people be able to continue to make a living by providing this great service.