ATLANTA – With three more days to go in 2020 and thousands of Americans receiving the COVID-19 vaccine every day, optimism is running high among Medtrade Monday contributors. We asked 16 familiar pundits to offer their prognostications, opinions, and overall level of optimism in these final days of 2020. See below for a good dose of optimism—cautious and otherwise.
"I am optimistic about 2021 because we see the light at the end of this COVID-19 tunnel. 2020 has been challenging for so many reasons, but the HME industry has shown its true colors during a time when the entire US health care system has been tested. 2021 will bring a brighter tomorrow and an opportunity for us all to meet in person again!" — Cara C. Bachenheimer, J.D., head of Brown & Fortunato's Government Affairs Practice in Washington, D.C.
"During 2020, the American people have done what they always do in a time of crisis: they put one foot in front of another and keep moving forward. We have a vaccine that was approved in record time. I am confident that most Americans will take the vaccine and that we will start returning to a normal life during the latter part of 2021. Maybe I will even be able to attend a Rolling Stones concert." — Jeffrey S. Baird, chairman of the Health Care Group at Brown & Fortunato, Amarillo, Tex
"Not quite ready to sing Happy Days, but thankful the vaccination gets us on the road to recovery. Very proud of how the CRT and HME industry stepped up big time for people who rely on high quality service and equipment. Looking forward to 2021 as we move to more closeness and less distancing." — Donald E. Clayback, executive director, NCART, National Coalition for Assistive and Rehab Technology
"With the year coming to an end, we are so thankful that we have made it and look forward to the new year. With Covid-19 still on everyone's mind, and the wonder of what effects it will continue to have on our business, I believe we will have the best year ever in 2021. We are seeing more traffic in the store on a regular basis, and expect it to continue to gain speed next year as more people will feel safer going out after the vaccine is in full swing early in the new year.
"We see new requests from customers wanting to switch to us as their supplier almost daily, and this is due to the customer wanting to come in and talk to a real person, rather than a machine or someone overseas. As consolidation continues, there are people who like the one-on-one experience, and we still do that." — Don Dobbins, Heritage Home Medical Equipment, Wichita Falls, Tex.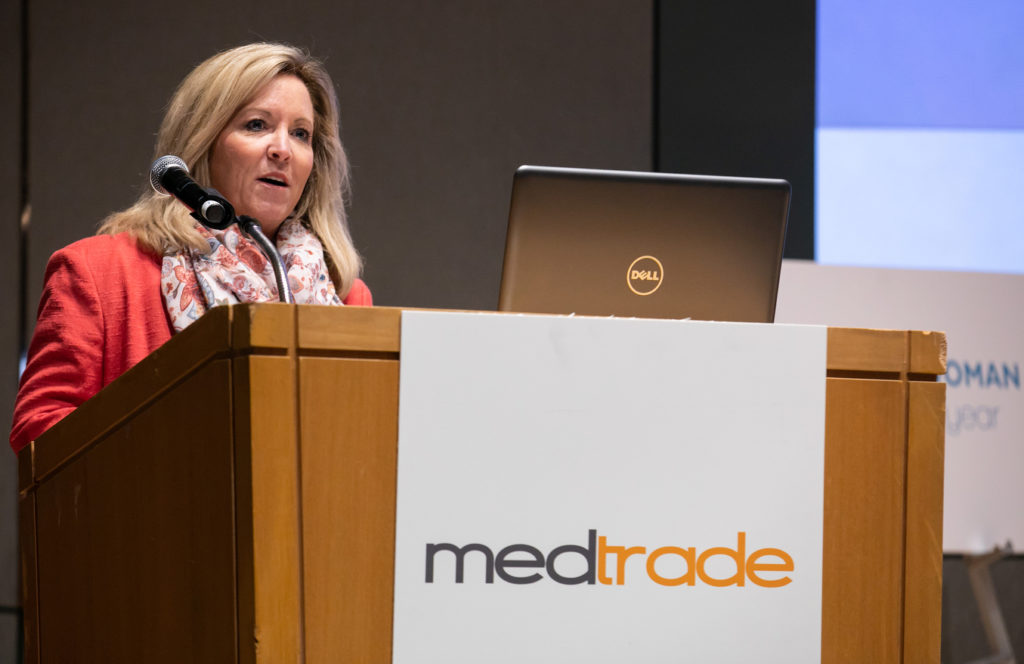 "I am relieved the vaccine is finally available, and I look forward to getting it. I know we still have a ways to go, but I do feel a sense of hope with light at the end of the tunnel. I am very proud of my staff for going above and beyond this year in caring for our customers and each other. Again, our industry has played a very important role in our healthcare system." — Regina Gillispie, owner of Best Home Medical, Barboursville, W.V., and winner of the 2018 Van Miller Homecare Champion Award
"As the first doses of the new coronavirus vaccine begin to make their way into the arms of health care workers around the country, health care providers and technicians, especially those on the 'front line' who visit patients in their homes—such as our HME community—finally have a reason to be hopeful this holiday season. We are pleased to see that health care workers who have been on the front lines in the fight against COVID-19 will be the first in line to get the new treatment, which scientists and health officials hope will put an end to the pandemic that has been raging for more than nine months in the United States, and arguably, creating complications and hurdles the industry has never witnessed before." — Mark J. Higley, vice president, Regulatory Affairs, VGM Group, Inc., Waterloo, Iowa
"I am very optimistic that 2021 will be a gigantic improvement over 2020. If Americans are mindful of others' needs as we transition back into society as we knew it before, we can continue to stay safe while beginning to congregate again in workplaces, churches, schools, restaurants, and other vibrant places that make life in our country so joyful and rewarding." — Brad Howard, J.D., Brown & Fortunato, Amarillo, Tex.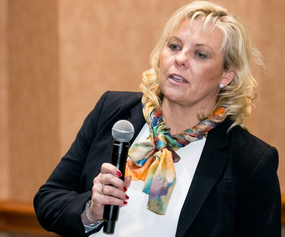 "I by nature am a glass-half-full person, so I am optimistic that 2021 will see a return to the in-person conferences and interactions that we are all missing so much. However, I think this return will be slower than what we would like to see because there is still a lot of uncertainty due to COVID. People are hesitant to take the vaccine, but I am excited to see so many of our healthcare workers leading the way and being vaccinated. I think their actions will increase acceptance of the vaccine which will help to end this pandemic. The sooner that happens, the sooner we can gather and hug those friends and colleagues that we all miss so much." — Denise Leard, J.D., Brown & Fortunato, Amarillo, Tex.
"By many people's judgement, 2020 was a year they'd like to forget. But it also shined a light on the courageous and important work of all the healthcare heroes. It also helped accelerate new and innovative care models. In 2021, I expect more of the good, with slightly less of the bad. I'm hopeful to see a more permanent protection (vaccines) for all of us, while continuing to find creative and scalable methods to enhance care for our patients." — Josh Marx, managing director, Sleep, and vice president, Business Development, Medical Service Company, with multiple locations throughout Ohio, New York, Pennsylvania, Kentucky, Indiana, and Michigan
"Our ability to adapt quickly when faced with challenge was granted the ultimate test this past year, and we prevailed. We welcome the new year operating in enhanced business models which will continue our success,  allowing us to provide better care. I am very proud of our accomplishments during the pandemic and am optimistic about our future because we will carry forward what we learned." — Dana McLaughlin, MBA, CMA, chief financial officer, Medical Service Company, with locations throughout Ohio, New York, Pennsylvania, Kentucky, Indiana, and Michigan
"I am optimistic that 2021 will be the year that seat elevation is recognized as a medically necessary component of a complex rehab power wheelchair to further advance the health, safety, and independence of persons with disabilities." — Julie Piriano, PT, ATP/SMS, vice president, Clinical Education, Rehab Industry Affairs and compliance officer, Pride Mobility Products Corporation
"I am extremely optimistic about 2021. With vaccinations happening as we speak I think we will see Covid finally start to come under control. It will be vital for our industry to capitalize on the important part we played in the pandemic in DC and hopefully 2021 will be the year that we finally get some relief from CB." — Tyler Riddle, CEO, MRS Homecare Inc., Albany, Ga.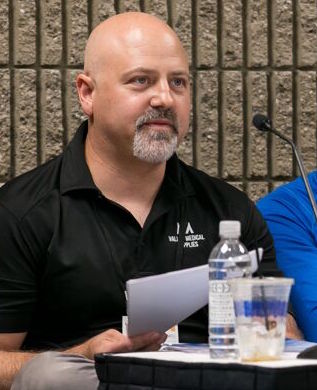 "I am hopeful of a full recovery, which I believe we will start to see in the Q2, probably at 100% 1Q21. I believe elective surgeries are the key to our success for most of our products and services. So as confidence starts to build with the onset of vaccinations and herd immunity in the senior and healthcare communities, I believe those surgeries will be back better than ever. In fact, I am aware of national investments from vcs and ortho groups into new-build outpatient surgery centers, with shovel-ready projects already in the works. So if this industry is optimistic and engaged actively in these types of investments, they see what we all are bracing for—servicing the pent-up demand in elective knee, hips, ankle, and foot surgeries." — Tim Rutti, president, Valley Medical Supplies, Phoenix, Ariz.
"I can't wait to see us get COVID-19 under control and then eradicated. So many leaders in this industry have continued their advocacy efforts while providing exceptional care to their communities in this challenging environment. Their level of commitment and passion for HME gives me confidence that we can secure more gains for our industry at both the Federal and state levels in 2021." — Tom Ryan, president and CEO, American Association for Homecare, Washington, D.C.
"My level of optimism for 2021 is high. 2020 taught us a lot. I don't think any of us will ever take anything for granted again. Companies made huge operating changes but became more resourceful and diversified as an industry. We all had to learn from our mistakes, but the pandemic taught us how to prioritize and stay focused on the  important things. Because of 2020, we will go into 2021 with a clear understanding of our industry and how we can best appreciate each other and the role we play." — Barb Stockert, executive director, Big Sky Association of Medical Equipment and Suppliers (Big Sky AMES) and Pacific Association for Medical Equipment Services (PAMES)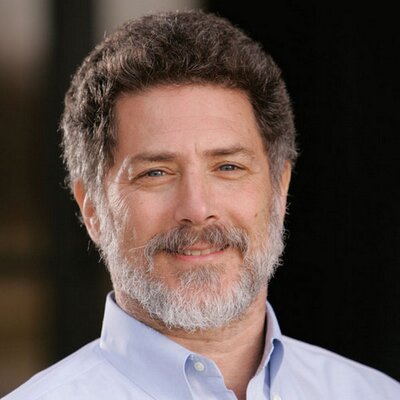 "I am optimistic about the future. I have seen how well people adapt to working from home, to maintaining social ties electronically, and innovatively at distance. I saw how easily we learned to speak from six to eight feet away when meeting a friend. This is one small indicator of our capability to adapt. We made new recreation plans. And people care about each other. More emails contain a 'I hope you are well' than ever before. These lessons will not die as the vaccine blessedly ends the crisis. Business and technology adaptation is incredible. These trends will continue. Of course, the sad parts of people who have died, been forced into poverty, and long term health impacts are not to be ignored. But we also look for silver linings. More jobs will be created when infrastructure funding helps dig us out of recession. And in our industry, aging in place, recognizing the critical nature and potential of care in the home, will boost policy, investment, business innovation and synergy to meet the oncoming crisis need for housing and care. The new year and beyond are going to be great!" — Louis Tenenbaum, founder and president, HomesRenewed