RALEIGH, N.C. – North Carolina HME stakeholders successfully concluded a year-long effort to protect reimbursement rates for Medicaid beneficiaries served through MCOs when Gov. Roy Cooper signed comprehensive Medicaid bill SB 808 last week.
The legislation in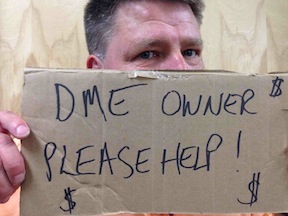 cludes a provision ensuring that MCOs cannot set rates for Medicaid beneficiaries below the state's Medicaid fee for service rates for DME. The provision will remain in place for at least the first three years of the state's new Medicaid managed care program, set to be implemented by July 1, 2021.
"I see this as a huge win not just for HME suppliers, but also for Medicaid beneficiaries in North Carolina, as there should be no interruption to the supply of home medical equipment." said Craig Rae (pictured), president of the Atlantic Coast Medical Equipment Suppliers Association (ACMESA).
ACMESA leaders began work in earnest last summer to prepare for the coming implementation of North Carolina's move to a Medicaid MCO model. While the group originally identified a broad range of potential concerns to address, ACMESA heeded advice from their lead lobbyist to focus on their primary concern: protecting reimbursement rates.
The group developed a succinct issue summary, identified and engaged key state legislators to focus on, and were ultimately successful in including a provision in the bill that was close to the legislative language proposed in their summary.
"AAHomecare's support and guidance was key in getting this bill passed," added Rae. "As a multistate association, we were also able to draw on the experiences of our counterparts in Virginia and West Virginia to help chart a winning course."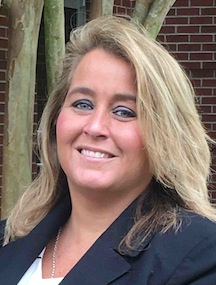 "I am very impressed with what North Carolina HME leaders and the ACMESA team have accomplished with this win," remarked Laura Williard (pictured), AAHomecare vice president of payer relations, who took an active role in the campaign along with her colleague David Chandler, AAH director of payer relations. "We will apply the lessons we've learned in this successful effort as we continue to make sure HME suppliers' interests are protected in managed care environments."
Making this rate floor win even more impactful is the fact that AAHomecare was able to work with NC Medicaid to analyze their Medicaid rates for CURES legislation-mandated reconciliation for submission to CMS to show that the state is currently under the aggregate spend. This has alleviated any need for rate reductions for this year.
ACMESA leaders plan to begin work soon on additional measures to protect Medicaid patient access to HME, including making the new rate floor a permanent provision. Complete SB 808 text can be found here; the HME rate floor language can be found on page 6.