WASHINGTON, DC – In last week's edition of MLN Connects, CMS announced that certificates of medical necessity (CMNs) and DME information forms (DIFs) will be eliminated starting with claims with a date of service on or after 1/1/23.
In the announcement, CMS said: Suppliers, billers, and vendors: Certificates of medical necessity (CMNs) and the durable medical equipment (DME) information forms (DIFs) are discontinued effective January 1, 2023. As a result, you can't submit CMN and DIF forms or their electronic claim data elements with claims for dates of service on or after January 1, 2023. Suppliers must continue to submit CMN and DIF information for claims with dates of service before January 1, 2023.
CMS will provide additional information soon.
ADMEA Summer Meeting – Registration Open
HOOVER, AL – Registration is open for the Alabama Durable Medical Equipment Association (ADMEA) Summer Meeting on Wednesday, June 8, 2022, at the Embassy Suites Hotel in Hoover, Ala. Sleeping rooms are available for Tuesday night at the rate of $139—click here or use the code ADM on any reservation method. Contact Michael Hamilton, executive director of AMEA, at admin@admea.org
The program will include organized networking on a variety of current topics, and updates from Medicare, Medicaid, and Blue Cross. "The CGS POE Rep., Belinda Yandell, will be with us in person, and we have specifically invited Blue Advantage personnel to join our usual Blue Cross folks," Hamilton said. "Medicaid and Keypro will participate via Zoom, and the update will include a report from the Advisory Committee meeting that will have just occurred. Because that meeting is pending, we have sent a separate call for questions for Medicaid, Keypro, and Gainwell Technologies."
Porter Launches Website And Steps Out Of Stealth Mode
MIAMI – Miami-based Porter recently announced the launch of its website and their emergence from stealth mode. Porter is a healthcare technology platform, augmented by human connection, that connects members with what they need to manage at home during an illness or injury.
According to a company press release, Porter's "Healthsphere" is a complete vertical of services and solutions guiding members and caregivers to navigable content, a curated marketplace of services and products, coverage information, and a supportive online health community.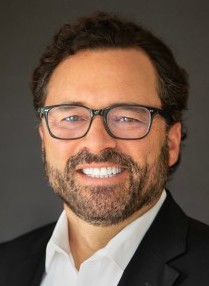 John Criswell, founder and CEO of Porter, who recently sold his previous venture, Pulse8, to Allscripts remarks, "We are tremendously proud of the work we've done at Porter prior to this important website launch. The website now features Porter's value propositions and how the Healthsphere works for members and stakeholders. Soon Porter will introduce the Healthsphere to the everyday consumer, allowing them to easily navigate the transition to care-at-home."
After suffering a pelvic fracture in a cycling incident, Criswell discovered how fragmented the care-at-home journey was and that it needed serious improvements. He witnessed how patients were leaving care settings with minimal guidance on the next steps in their care journey, so he set out to "simplify and ease the care journey for everyone."
With a digital health market opportunity, Porter's technology platform guides patients and caregivers to make informed, personalized health decisions based on their own speed, quality, and cost desires. Porter empowers members and providers to find quality services and products, reliable suppliers, and vetted partners. Porter's Care Guides help navigate the benefits of the Healthsphere to members needing one-on-one assistance. By arming caregivers and members with information and connection, Porter allows them to navigate the care continuum.