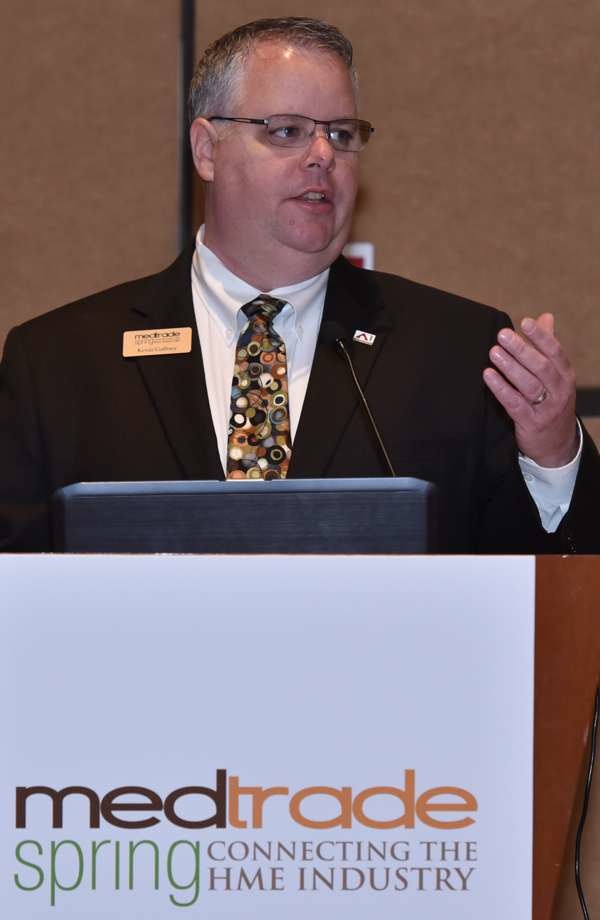 LAS VEGAS – If you need an excuse to make a Vegas road trip, Medtrade Spring is the perfect reason. The show starts today, but for those of you in driving distance, it's not too late.
The Expo Hall is open from 10:00 a.m. – 4:00 p.m. on Tuesday, March 1, and 10:00 a.m. – 1:00 p.m. on Wednesday, March 2. If you only came for that, it would be well worth the trip.
Walk-up registration is available at the Mandalay Bay Convention Center, and badges can be purchased as late as Wednesday morning.
For those of you already here, I offer a warm welcome. Medtrade Spring is a cozier version of Medtrade, which happens each fall in Atlanta. As such, it's the perfect opportunity to jumpstart your year with new product ideas, and more importantly—new ideas and renewed inspiration.
If you are not already registered for one of our networking events—Audit Happy Hour; Power Lunch; AAHomecare's Stand Up for Homecare Reception; or The HME Breakfast Club—ask about availability at the registration desk.
Medtrade Spring is your show, and I encourage you to network, learn, and ask questions. Our presenters know exactly what you are going through. They are realists, but they are also optimists. They see opportunity, and so do you. If you didn't, you would not be here.
This show is ultimately about solutions. Our exhibitors and presenters are offering a vast well of wisdom. Drink up that knowledge and improve your business. Enjoy the show, and please let us know if there is anything we can do to make your visit to Medtrade Spring more enjoyable.
Kevin Gaffney is group show director of Medtrade and Environments for Aging. He can be reached via e-mail: kevin.gaffney@emeraldexpo.com.
Use #MedtradeSpring16 for all show-related social media.