WASHINGTON, DC – As we noted in last week's alert, 154 House members signed on to a letter asking HHS & CMS leadership for action on HME policy priorities, including reforming the competitive bidding program. In addition to having more than one-third of the House signed on, the letter is also impactful on account of bipartisan support from the 50 Democrats who joined 104 Republicans on the letter. In addition, 37 of the members on the letter are on important committees of jurisdiction for Medicare reimbursement related issues, the House Energy & Commerce and Ways & Means Committees.
While the leadership and influence of the principal sponsors on the letter, Reps. Cathy McMorris Rodgers (R-Wash.), Diana DeGette (D-Colo.), Dave Loebsack (D-Iowa) and Lee Zeldin (R-N.Y.), played a major role in marshalling support, it's clear that the power of a direct, face-to-face appeal to House members or staff was the difference maker in this effort. Of the 154 House members on the letter, 119 of those offices were visited as part of May's legislative conference – 77% of the letter's signees!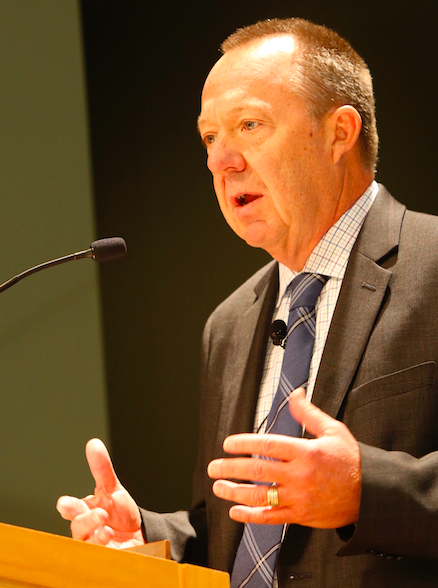 Once again, direct, face-to-face engagement with legislators is the most important element to building relationships and getting results on Capitol Hill. I hope you'll keep this fact in mind when it's time to register for next year's legislative conference – we'll be even more effective if we can reach 300 offices in 2018 vs. this year's visit total of 262.
Programming & Schedule Changes Will Make for an Even Better Medtrade
October and Medtrade in Atlanta may seem like a long way off, but registration is now open. This Fall's edition will incorporate more panel discussions in conference educational programming, which proved to be a popular approach when first rolled out at Medtrade Spring, as well as a new schedule that will have the exhibit hall schedule and the general educational sessions running for full days on Tuesday and Wednesday.
I believe the schedule and educational format changes will allow attendees and exhibitors to make the most of their time in Atlanta while also allowing many individuals to get home earlier. Medtrade provides attendees with unmatched opportunities to learn from HME experts, to network and make connections with industry leaders, and check out new products in person. I hope you'll join us – register today to lock in maximum savings!
AAHomecare Membership Remains Strong
In spite of the challenging business environment for HME, the Association's membership rolls remain strong in our 35th year. I was happy to find out yesterday that we are just about to hit our total new member recruitment goal for 2017 – news that comes on the heels of last week's addition of Drive DeVilbiss to the top ranks of our corporate partner program.
I sincerely appreciate the support from HME providers, manufacturers, and other stakeholders who furnish not only dues and sponsorship dollars, but also lend their time and expertise to AAHomecare councils and workgroups, as well as those who are engaged in public policy and advocacy efforts on behalf of our industry. I hope you will ask your industry peers and companies you work with to get involved with AAHomecare.
I'm especially gratified that so many companies have been part of AAHomecare for more than two decades, as we note further down in today's edition. Your commitment to the HME sector has not only benefitted this industry, but has also helped patients, caregivers, and communities who depend on our products and services.
Tom Ryan is president and CEO of the American Association for Homecare.