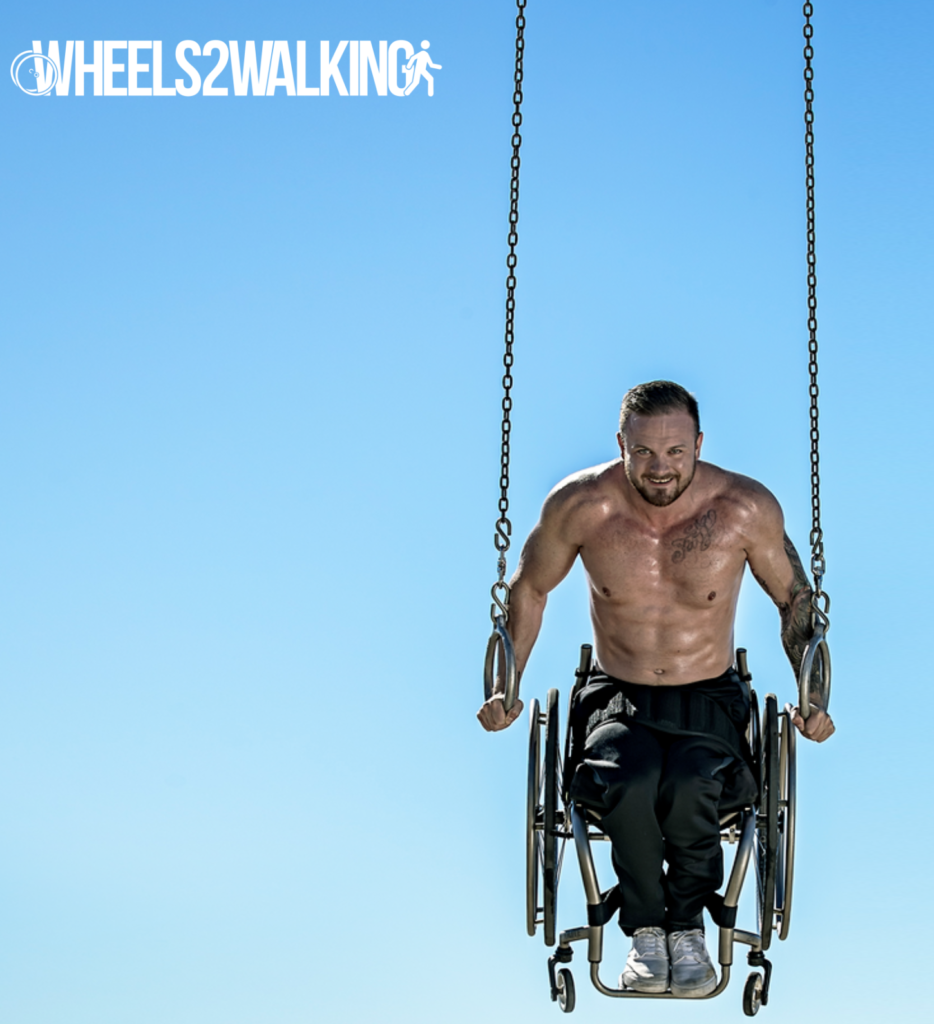 ATLANTA – This week marks exactly 10 years of Medtrade Monday. As we look back on another Thanksgiving Holiday, I reflect on the fact that I've been lucky enough to put out each and every issue, with plenty of good news, bad news, and baffling news during that time.
You too know the headaches and triumphs of the HME industry, but what always sticks out in any industry is the people. After all, it's all about the people. After multiple trips to Medtrade Spring and Medtrade, I think of the amazing individuals I've met.
Last October at Medtrade, I had the opportunity to briefly sit down with Richard Corbett, a social media influencer and founder of Wheels2Walking (wheels2walking.com). That's Corbett hanging from the rings in the top right photo, an increasingly iconic image that also appeared on the cover of the Nov. 2019 issue of HomeCare magazine. I encourage you to check out the excellent article by HomeCare editor Hannah Wolfson in that issue.
It's an odd experience to lock eyes with a stranger and immediately ask him about the accident that transformed his life. Here's how Wolfson puts it in the HomeCare article: "He fell into an open vent while jogging, plummeting 50 feet into an underground parking garage. His two legs snapped, his elbow was crushed, his pectoral muscles were pulled from his sternum—and a spinal cord injury at this L2 vertebra left him using a wheelchair."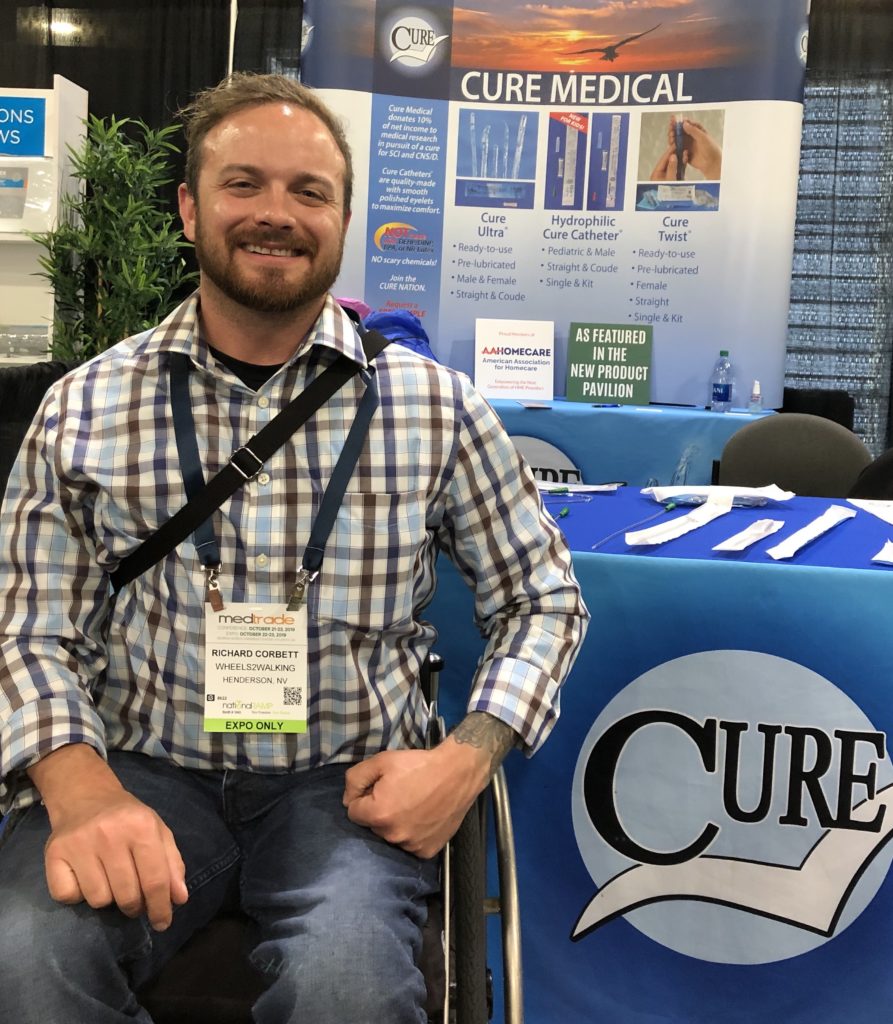 With a growing following on YouTube, Instagram, and other social media platforms, Corbett aims his message at 18- to 34-year-old males who are struggling with their mindsets after injury. He knows the depths of depression and addiction, and while it may be difficult to avoid depression, Corbett's message of hope can help.
I asked Corbett about "hope" and he acknowledged that the "right kind" of hope matters when it comes to dealing with spinal cord injuries. "Hope is important to have, but you have to be a realist and don't let that hope become toxic," he said. "Waiting for a paralysis cure is a bad decision, and probably only applicable to the newly injured. If you're waiting for a cure, you're waiting for nothing—it's thousands of hours waiting instead of living."
After finishing my brief interview with Richard (also pictured here at Cure Medical's Medtrade booth), I interviewed many attendees and exhibitors about the show and its impact. Once again, it all came back to the people, personalities, and passions.
All trade shows share a stubborn insistence that face-to-face interaction still matters. Shaking hands and looking into someone's eyes still matters. Paradoxically, the digital age we live in makes that sentiment even more true.
For me, a decade without an issue missed (thank you, Jeff Baird for an article in each and every issue!) is part luck, part stubbornness, and part actual belief that the industry also matters. With 2020 just a month away, we at Medtrade will continue to do our best to bring people together in meaningful ways. The next opportunity is Medtrade Spring, scheduled for March 3-5, 2020, at the Mandalay Bay Convention Center in Las Vegas. I hope to see you there.
Greg Thompson is the editor of Medtrade Monday and can be reached via e-mail at greg.thompson91@yahoo.com or (970) 227-1002.