BIRMINGHAM, AL – For the first time, HomeCare Media has launched an online landing page dedicated to coverage of Medtrade 2019. The Medtrade Review—available at homecaremag.com/medtradereview—features videos from industry leaders showcasing their latest products and services, many of which premiered at the October 2019 Atlanta show.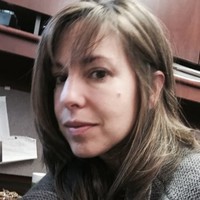 "We know that many in the industry aren't able to attend the show for some reason, or attend but can't make it to every booth," said Hannah Wolfson (pictured), editor, HomeCare Magazine. "Since we're on the ground there in Atlanta, we decided to bring back everything we learned."
The Medtrade Review also features news from the show, an interview with show director Mark Lind, the Provider's Choice winners from the New Product Pavilion (sponsored by HomeCare), and other resources to help home medical equipment providers maximize their business.
Visit www.homecaremag.com/medtradereview for more information. Check out www.homecaremag.com for more about the magazine.