AMARILLO, TX – I had the opportunity to attend Medtrade last week. At the beginning of two of the education programs I presented, I asked the question: "Those of you who have been coming to Medtrade for five years or less, raise your hand." About 80% of the attendees raised their hands. I then asked the question: "Those of you who have been in the DME industry for five years or less, raise your hand." About 70% of the attendees raised their hands.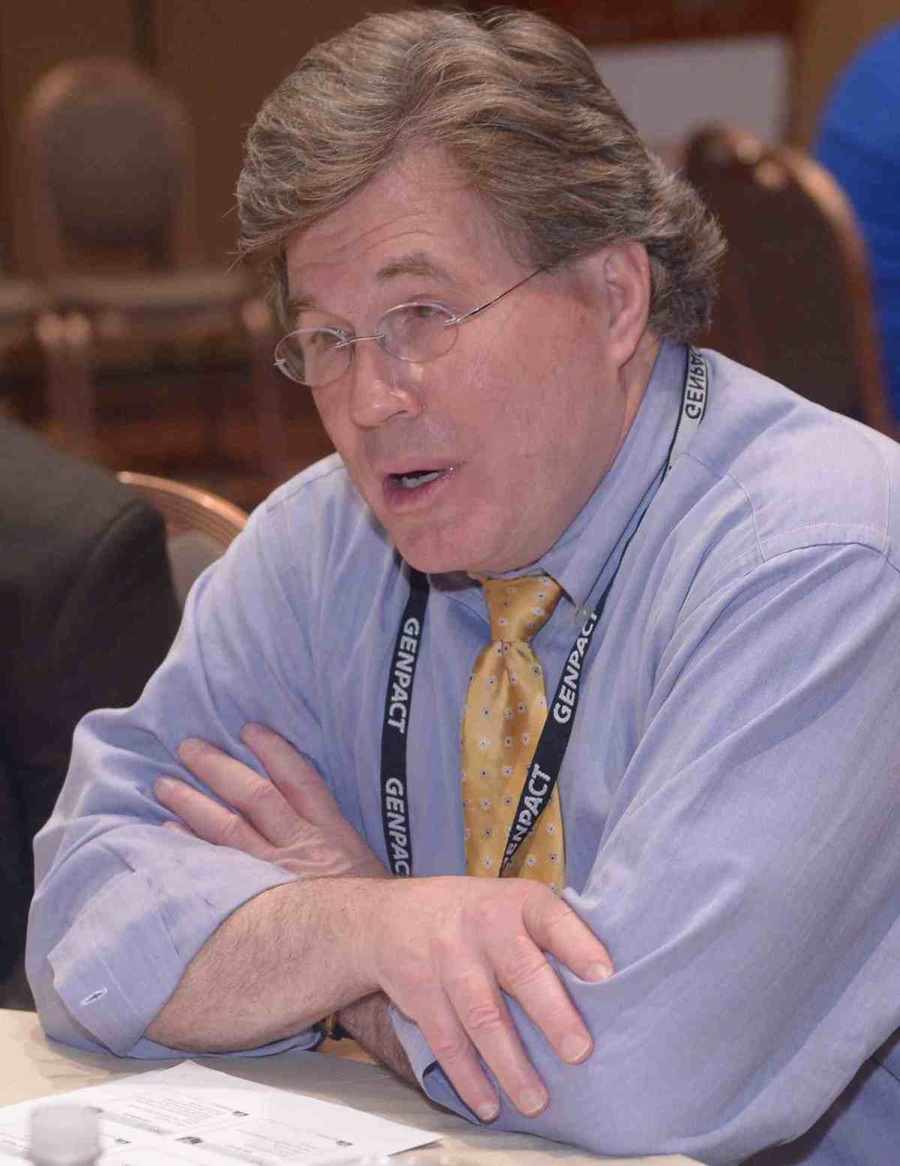 This speaks volumes. I have been attending Medtrade for about 25 years. Up until about five years ago, attending Medtrade was like attending a high school class reunion. I recognized many people……people who had been coming to Medtrade year after year. This is no longer the case. Now, I do not recognize most people. This indicates that the DME industry is being "handed to the next generation."
The new players in the industry do not have the emotional baggage of knowing how the industry used to be. For example, when I mention to a Millennial that not too many years ago, oxygen was a continuous lifetime benefit and audits were few and far between, the Millennial looks at me like I have two noses. The new player is willing to take the DME industry as it is…..warts and all. The new player is unconcerned about the past. What the new player sees is the potential of serving the 78 million Baby Boomers…..those born between 1946 and 1964.
This "next generation" DME supplier understands that Boomers will make challenging….but fun…..customers. Emotionally, Boomers cannot get old. Simply speaking, the Woodstock Generation cannot get old. The Boomer expects to be running triathlons and attending Rolling Stones concerts until he/she is 85 years old. When the 75 year old Boomer is driving his/her car, he/she will be listening to Stairway to Heaven, not Lawrence Welk. And most importantly, the Boomer expects to pay cash for a chunk of his/her health care. The people in my two sessions, who raised their hands, have come into this industry because they see the upside.
The challenge for the person who has been in the industry for many years is to forget the past and embrace this "new normal." "Leave it to Beaver" has been replaced by "Modern Family." I may not like it, but it is reality.
I found the Medtrade attendees to be "all business." Money is tight and so the attendees came to Medtrade not to have a good time……but to learn; they came to Medtrade to obtain tools to help them prosper in this rapidly changing industry. Contrast this to the Medtrade shows of a decade ago when there was more of a party atmosphere. It is easy to have a more cavalier attitude when money flows freely. I found last week's Medtrade attendees to be exhilarating. They were optimistic. They were not concerned about the past. They asked insightful questions. I was impressed.
In short, it appears to me that Medtrade has become the gathering place for serious people who embrace the challenges facing today's DME suppliers. I enjoy being around them.
Jeff Baird will be presenting the following webinar:
Sponsored by HME Business
The Legal Side of Retail: Increasing Retail Sales While Avoiding Legal Pitfalls
Presented by: Jeffrey S. Baird, Esq., Brown & Fortunato, P.C.
Tuesday, November 17, 2015
11 a.m Pacific, 12 p.m. Mountain, 1 p.m. Central, 2 p.m. Eastern
HME providers can no longer survive while solely relying on Medicare fee-for-service. With competitive bidding, stringent documentation requirements, lower reimbursement, post-payment audits, and the fact that Medicare is tightening its purse strings, Medicare fee-for-service should only be a component of the supplier's total income stream.
Retail sales offer a bright alternative: There are 78 million Baby Boomers who are retiring at the rate of 10,000 per day, and they are accustomed to paying for things out-of-pocket. These retail sales may take place in a store setting, or they may take place over the internet.
This program will discuss the various business models through which the provider can conduct retail sales. Equally as important, this program will discuss the legal requirements that must be met in conducting retail sales. These requirements include state licensure, possible collection of sales tax, qualification as a "foreign" corporation in other states, obtaining a physician prescription, and complying with federal and state telemarketing rules. In addition, the program will discuss how the supplier can sell Medicare-covered items at a discount off the Medicare allowable.
Click here to register for "The Legal Side of Retail: Increasing Retail Sales While Avoiding Legal Pitfalls" on Tuesday, November 17, 2015, with Jeffrey S. Baird, of Brown & Fortunato, PC.
Fee: $89
Jeffrey S. Baird, JD, is chairman of the Health Care Group at Brown & Fortunato PC, a law firm based in Amarillo, Tex. He represents pharmacies, infusion companies, HME companies and other health care providers throughout the United States. Baird is Board Certified in Health Law by the Texas Board of Legal Specialization, and can be reached at (806) 345-6320 or jbaird@bf-law.com.