WASHINGTON, DC – The virtual Washington Legislative Conference is just around the corner, and we are encouraging everyone to attend. Our value proposition has never been stronger, and this conference is the time to be loud and proud in demonstrating the value of homecare, and more importantly the challenges you face today. Get the message out with passion; lobby your member of Congress on September 29." (click here or on picture to see the message).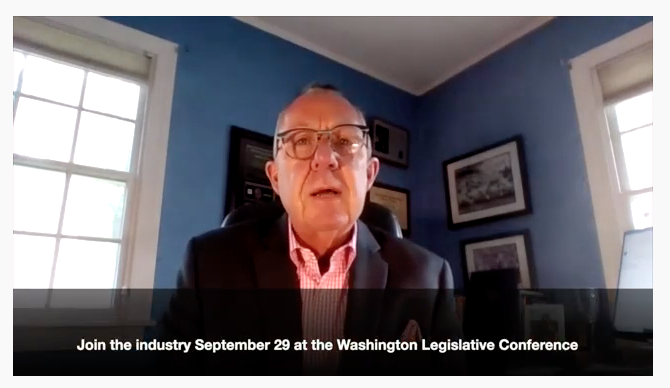 We need your voice to make a strong impression on Capitol Hill as we enter a critical part of the legislative calendar. The virtual format makes it easier than ever to make a difference without travel costs and multiple days away from your business.
Please register as soon as possible to help us schedule the strongest possible slate of meetings for you and your colleagues. We will not be able to effectively accommodate later requests and cannot schedule any meeting for individuals registering after Sept. 22. We are at 22 states represented and counting. Let's fill in that picture.
Tom Ryan is president and CEO of the American Association for Homecare.