LAS VEGAS – Whereas many look at 2016 as the year of demise for all things in the HME industry, being the glass-half-full, make-lemonade-guy that I am, I like to think of it as one of the greatest opportunities that we have ever had.
Many will look and see nothing but roadblocks for every source of revenue that they have built their business on, but for every roadblock there is always a detour that get us to the same place—we just have to go a different way.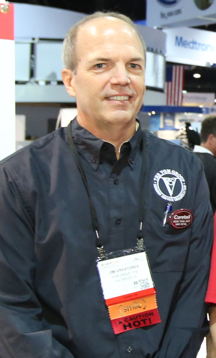 The good news is that our growing customer base is the baby boomers and they account for 45% of the population. Factor in that with the Affordable Care Act, a very high percentage of the insured in this country have an insurance plan with a high deductible. Sixty percent of Boomers suffer from chronic health conditions. This is mostly bad news, but for HME providers it spells opportunity.
We need think about how we position our companies to attract these consumers who need great health products. They will now be pulling their HSA accounts or credit cards out of their pocket, and not necessarily their health insurance cards, which means that they will be shopping more than ever for health services.
For providers willing to think differently and build a model that will attract this consumer, instead of trying to make last year's business practices work in this very different playing field, succcess can be had. However, that success will likely look different, no matter what your core business happens to be.
The new methods and new best practices are being cultivated in the here and now. Medtrade Spring and Medtrade are the places where you can meet and network with peers who are also searching for opportunities in this changing climate. Medtrade Spring takes place Feb 29-March 2 at the Mandalay Bay Convention Center in Las Vegas.
For me, in my 27 years of HME business ownership, I always have felt that Medtrade and Medtrade Spring offered me more exposure to opportunity than any other venue. Where else can you get cutting edge education, manufactures of all varieties, and networking with peers who come from all over the country?
As many of you know, I have had some transition in my career where I went from building my business, Black Bear Medical, selling it, and now working for VGM where I am privileged to work with caretailers nationally. Now more than ever, I am looking at retail and cash business as being the fastest growing segment in the industry.
We are seeing more great, and I mean great cash/retail products and manufacturers bringing fantastic "life-changing" products to market. Those who embrace a retail component, and seek out these products, can expect to build a brand that will provide great services and bring fun back to the industry.
We are seeing the levels of interest in developing caretailing programs at the highest levels ever, and I predict that by mid 2018, retail sales in the HME market will be conservatively three times what it is now. So come to Medtrade Spring in Las Vegas, and we can drink a glass of half full lemonade together!
Jim Greatorex works in business development for the VGM Group.