WASHINGTON, DC – We've seen important progress on HME public policy over the first seven months of 2018, and I believe there's a lot of opportunity ahead to build on these successes.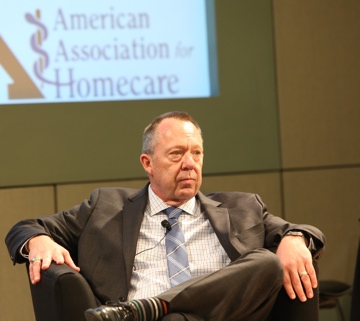 We're proud of these accomplishments and are working to add to them in the months ahead.  You should be proud, too – because none of this happens without the resources and leadership that comes from a dedicated membership base.
These wins for HME are the result of your efforts to build relationships and establish credibility on Capitol Hill, whether through lobbying at our Washington Legislative Conference, meeting with your legislators back home, following up with calls and emails, and encouraging your peers to get involved.
They are also the result of the service and expertise that hundreds of leaders provide to our Association through service on our Board, Councils, and Work Groups.  The growing involvement and effectiveness of these leadership groups has helped AAHomecare make a stronger impact on HME policy issues while keeping staffing levels consistent.
And finally, our partnership with Medtrade, your financial support through dues, sponsorships, support of Stand Up for Homecare, or participation in our corporate partners program, provides the fuel that keeps us up and running. It keeps us serving as your advocate in Washington and in state capitals, and bringing our industry together to fight for a better tomorrow.
Thank you for your support of AAHomecare.  Together, we are making a difference for HME.
Tom Ryan is president and CEO of the American Association for Homecare, Washington, DC.