LAS VEGAS – The Medtrade Spring Call for Presentations is officially on, with organizers looking for speakers and panelists to lead educational sessions at the April 17-18, 2019, show at the Mandalay Bay Convention Center. Deadline is in a dozen days.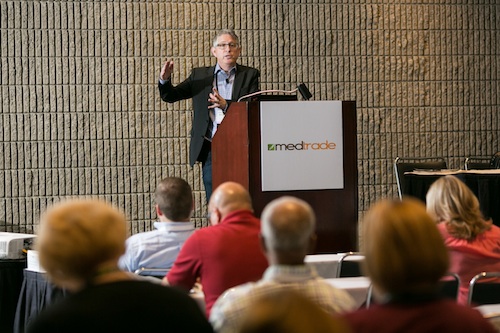 Are you willing to share successes and struggles? Are you an experienced provider who wants to help others succeed in this tough business? Are you an expert in your field who enjoys sharing wisdom in front of an audience?
If you said yes, consider submitting a presentation and/or panel discussion. Attendees are enjoying the interactive and crowd-participating panels introduced over the past couple of shows, and this format will remain a focus for 2019.
Join Medtrade Spring and share your expertise as a panelist, sole speaker, or panel moderator/leader. Share your insight and knowledge to the masses by presenting information you've gathered while fighting the good fight.
While organizers will select individual and co-presented sessions, a good portion of selected sessions will be panel formats. Therefore, speakers are encouraged to form a panel (three or more panelists) to present a proposed program.
* The deadline for Submissions is Friday, Aug 24, 2018.
Medtrade Spring is looking for submissions for the following topics/tracks:
Business Operations
Keeping it Legal
Regulations & Compliance
Sales & Marketing
Executive Leadership
Medicare Updates*
Retail and Cash Sales
Strategic Planning
Click Here to see guidelines and to submit a proposal.
Click Here for speaker resource center.
For questions, contact Toni Ward at antoinette.ward@emeraldexpo.com