PORT WASHINGTON, NY – Accounting firm Ernst & Young recently nominated Harvey Diamond, chairman and CEO of Drive Medical, for the firm's Entrepreneur of the Year Award. As a mainstay in the industry and a familiar Medtrade exhibitor, Drive continues to demonstrate a willingness to innovate.
Medtrade Monday caught up with Diamond to get his thoughts on the nomination, the state of the industry, and the recent 25-year anniversary of the Americans with Disabilities Act (ADA).
Medtrade Monday: Why do you think you/your company were nominated for this award?
Harvey Diamond, chairman and CEO, Drive Medical: I believe I was nominated by Ernst & Young as the Entrepreneur of the Year due to the great accomplishment of our company. I was recognized, but it is our global team of caring and talented colleagues who played a huge role in the Drive success story. In addition, our success has everything to do with the great support of our customers and our industry. They realize we are good listeners and understand we look to work alongside the industry to help customers navigate through these turbulent times. I share the EY recognition with my colleagues and customers.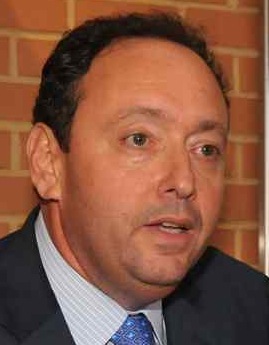 Medtrade Monday: What is your level of optimism these days for the HME and/or rehab industry?
Diamond: As a manufacturer and distributor of products that are useful, needed, and wanted by a demographic that is experiencing unprecedented growth, we remain optimistic about our industry. While we are in turbulent times because of the new reimbursement model, we remind ourselves that they didn't cure aging with competitive bidding.
And while we know that we all need to work together to repeal what is in place today, Drive has focused our time and energy on helping to educate our partners on strategies that help them diversify payer mix, enhance revenue and profits, and also improve cash flow. The partnership between the provider and the manufacturer has never been more important, and our role has transitioned into being a concierge of best practices and our sales organization has become an extension of our partners business.
Medtrade Monday: The Americans with Disabilities Act (ADA) will celebrate its 25th anniversary on July 26. What do you think has been the impact of this legislation?
Diamond: The American with Disabilities Act, in my opinion, has been one of the most significant acts of Congress in my lifetime. The ADA is the civil rights act that prohibits discrimination based on a disability. I have been involved with supplying equipment to people with disabilities my entire life, and I am very sensitive to how they are treated. All people with or without a disability need to be treated with respect and have equal opportunity. The most significant piece of the ADA is it stopped discrimination and brought awareness to everyone in our society. I have great respect for Senator Tom Harkin who authored the final bill.
Medtrade Monday: Why is it important to be active in state/national advocacy associations these days?
Diamond: It is important to be active in state and national advocacy associations because there is strength in numbers. Our specific industry is a small piece of the entire medical industry. It is easy for the government to go after us. The other much larger segments within the medical industry have deeper pockets and larger groups of lobbyist fighting on a daily basis.
Our message and concern for the wonderful people we serve resonates when we all stand together. The state and national associations bring us together and allow us to be heard. The only way to achieve change is when we all stand as one.