LAS VEGAS – Mike Sperduti, president and CEO of the Mike Sperduti Companies, is preparing to lead a four-part workshop at Medtrade Spring, with no extra charge for attendees. There are two sessions on Monday (2/27) and two on Tuesday (2/28).
With just three weeks before workshops and sessions begin at Medtrade Spring on Feb 27 at the Mandalay Bay Convention Center, Medtrade Monday caught up with New York-based Sperdutti to get his thoughts on building referrals, doing more with less, and the value of self reliance.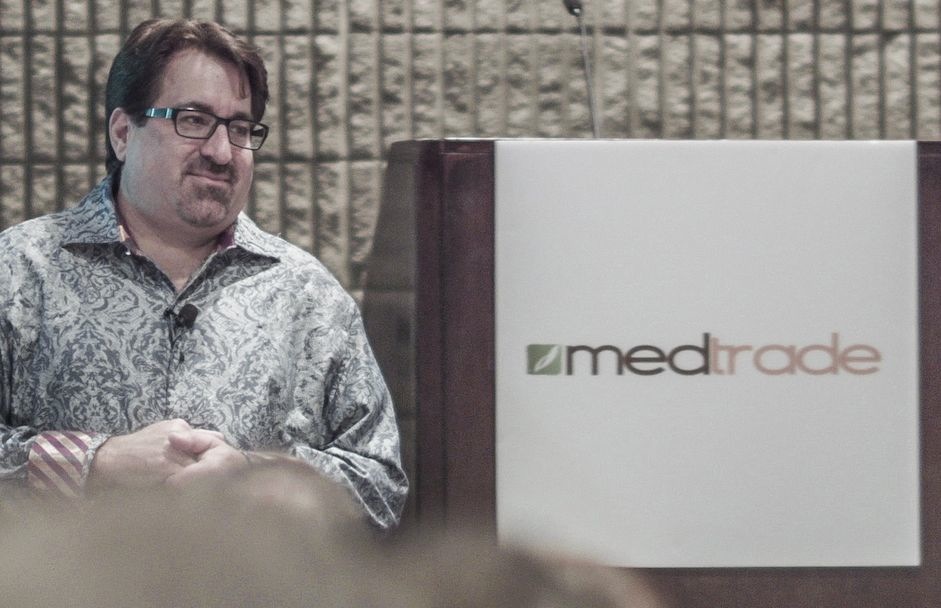 Medtrade Monday: A sizable part of your four-part workshop is devoted to building referrals. Why is that so important in 2017, and why is it more difficult these days?
Mike Sperduti: Years ago, the smartest decision people in the HME business made was going into the HME business. You got a Medicare/Medicaid license and you put up your sign and said, "I'm in business to provide equipment to chronic and acute people who are at home." You instantly became successful. It was easy because the patient demand was always greater than supply. Also, the margins were so high that there was a columnist in one of the leading industry newspapers who used to talk about "notes from the golden commode."
Competitive bidding came in and people started looking at the margins. I know this isn't popular to say, but we needed to reduce costs in healthcare, and that is what happened. Margins are now at a more realistic level that is more in line with other businesses.
Medtrade Monday: What is the competitive landscape looking like today as a result?
Sperduti: Now you have fewer players who need to compete for more business. You need more business because margins have been cut so much that now you have to sell.
You have to go out and pull business away from the competition. This is a paradigm shift because now HME providers have to be great at sales and marketing. Most of them don't have the skills to do that. Most are getting business from the referral source the way they always have, with referral sources just giving business to everybody.
They are splitting the business because nobody is coming up with a competitive differentiator. All the providers are looked at as an entire business. The marketplace has shifted dramatically and the skills necessary have shifted dramatically, so now the ones who are winning are the ones who understand how to sell, differentiate themselves, and take business away from the competition.
Medtrade Monday: Rep Tom Price (R-Ga) is certainly someone who understands the HME industry. If Price is confirmed as Secretary of Health and Human Services, how optimistic should providers be that Price can help the industry in some form?
Sperduti: To me it's ridiculous to count on other people for your success. That doesn't mean you don't support Tom Price. I fully support Price, Tom Ryan, AAHomecare, and VGM's efforts to make things easier, better, and more reasonable for HME providers. We as an industry need to fight that fight. But on an individual basis I am never going to rely on another human being to make me successful.
Mike Sperduti's HME Sales Training Workshop
This four-part FREE workshop spans two days at the following dates/times:
• 1:45 p.m. – 2:45 p.m. – Monday, 2/27 (Effective Communication to Generate Patient Referrals)
• 3:00 p.m. – 4:00 p.m. – Monday, 2/27 (Keys to Patient Referrals and New Growth)
• 9:00 a.m. – 10:00 a.m. – Tuesday, 2/28 (Get Inside the Minds of Referral Sources)
• 10:00 a.m. – Noon – Tuesday, 2/28 (How to Close the Sale Every Time and Generate Referrals)
Click Here for full descriptions of the sessions.
Click Here to register in advance for Mike Sperduti's free workshop.
Additional Workshop Opportunities
On day one (Feb 27), educational opportunities are plentiful thanks to in-depth workshops that offer intensive, full-day training from exhibiting companies. A workshop can be added to the Expo or Conference Pass registration.
The following workshops will be offered on day one (Feb 27) of Medtrade Spring.
• 9:00 AM – 1:00 PM – Optimize Brightree, Optimize Your Business
Advanced review of the tools, reports, and features designed to manage the business
• 9:00 AM – 1:00 PM – Red is Not the New Black
Recent reimbursement changes have forced DMEPOS suppliers to change business models
• 9:00 AM – 3:00 PM – Intro to the Certified Durable Medical Equipment Specialist (CDME)

The CDME demonstrates broad knowledge of the DME/supply industry
Click Here to Register for any of the above workshops.