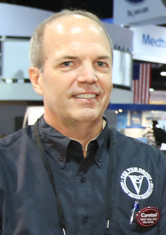 LAS VEGAS – Are you bringing an innovative new retail product to display at Medtrade Spring? Do you think your caretailing product provides a great opportunity for HME Retailers? If so, would you like increased exposure, booth traffic, and make headlines in the trade show news?
If you do, then what are you waiting for? Your company needs to enter the Innovative HME Retail Product Awards. Why? Because many companies come to Medtrade Spring specifically looking for those caretailing items. They come to find new products to grow their revenue, especially now as the need to diversify grows.   
This event will allow for the best opportunities to be presented to the Medtrade Spring audience, and they, along with a panel of judges, will vote for the best three retail product opportunities. There is no better way to make a big splash with your innovative product.
Here's how it works: a panel of four industry-experienced judges takes all of the entries and scores them based on the following criteria:
1) Market opportunity/market size and product demand;
2) Innovation;
3) Price point;
4) Quality/design of retail packaging;
5) Merchandising tools;
6) Marketing campaign, helping the retailer reach the end users;
7) Competitive advantages over similar product/product quality;
8) Industry compatible: is it a match for HME retail;
9) Training tools programs for in store sales staff
We tally all the scores, and representatives from the top eight companies will have three to four minutes to present their product to the judges and Medtrade Spring audience members. At the end of the session, the audience and judges vote for their top three choices and the winners are announced shortly after. The deadline to enter a product is January 29.
It's a fun event, with great exposure, so don't wait any longer to submit your entry. And if you don't believe me hear what past participants have to say about their experience!  
• "Winning a retail award was a huge benefit," says Steve Kirby, CIO, TidyTop. "To this day, we receive positive feedback from customers and prospects for winning the award. Many stores are carrying our product specifically because we won the Innovative HME Retail Product Award." 


• "After the session, there was a line of people at our booth placing orders for the Rebound® Health OTC TENS unit, and it didn't stop there," says Mariah Griffin, vice president, Sales & Marketing, BioMedical Life Systems. "After the win, there were additional press coverage opportunities, and the orders continue to grow as DME dealers and distributors experience success with the product first hand."
• "We've picked up hundreds of dealers [since winning], which is more impressive when you consider we started with zero, and introduced an entirely new concept in mobility," said Brad Hunter, director of Business Development, iWalkFree Inc. "We went from three dealers selling this product to hundreds as a direct result of participating at Medtrade and Medtrade Spring shows."
Jim Greatorex works in Business Development for The VGM Group. Greatorex will speak at three educational sessions at Medtrade Spring. Go to medtrade.com to view all educational sessions.
Use #MedtradeSpring16 on Twitter.