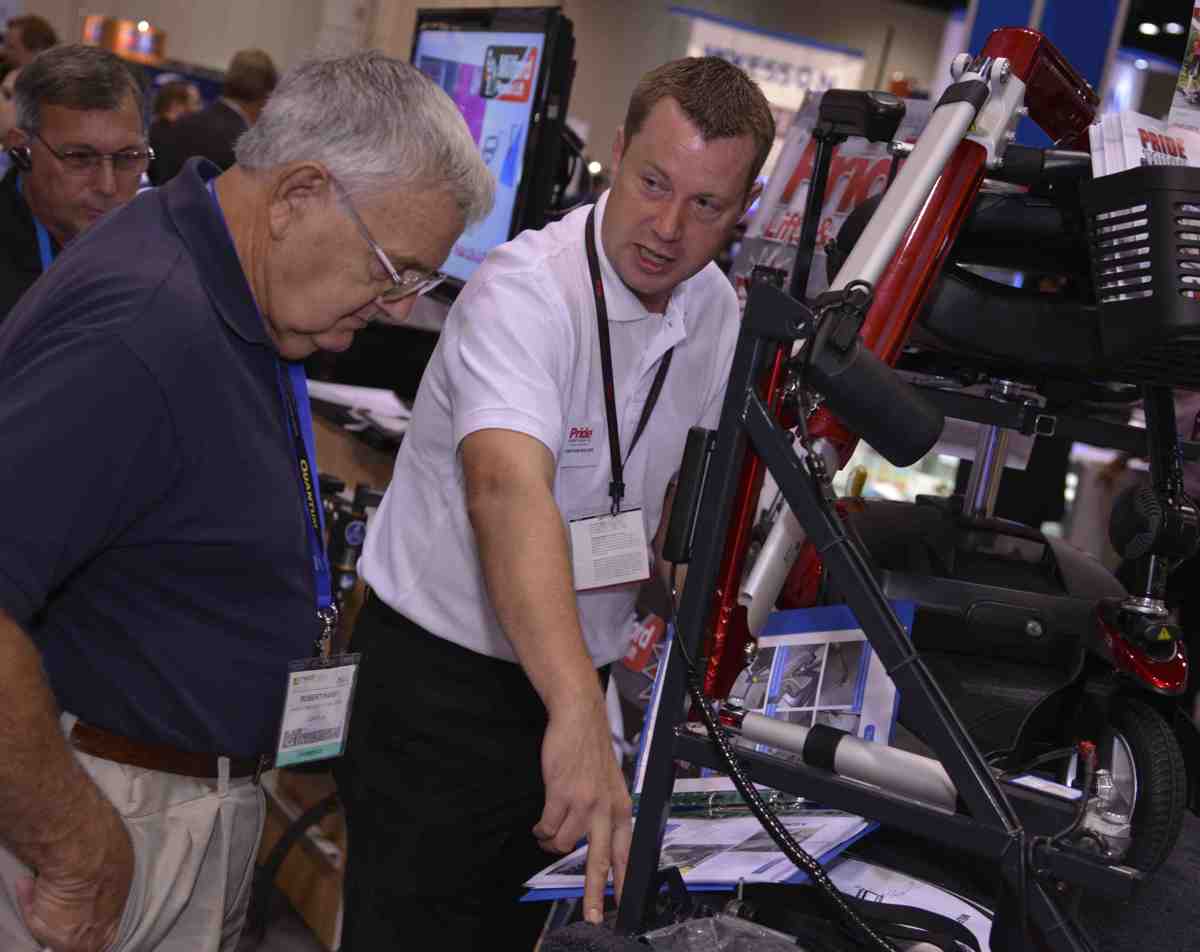 ATLANTA – HME retail is not looking (or sounding) the same these days; in fact, there's a new word for it—caretailing. Caretailing is defined as the act of providing customer service and expertise to consumers willing to pay cash for health-related products that improve their lives, and are beyond the usual scope of Medicare and other third-party payers.
The biannual Innovative HME Retail Product Awards (sponsored by HomeCare Magazine) are one of several opportunities to grow providers' caretailing component. The awards honor HME products that are particularly suited for retail sale.
All entrants have been pre-reviewed by judges, and the top eight have advanced to an onsite judging round. The top eight products will be presented in a conference session, The Best New Retail/Cash Opportunities on Tuesday, Oct 27 at 9:00 am, in Auditorium C102. After officials from all eight finalists make their presentations, session attendees will vote to determine the top three winners.
• This session is open to all Medtrade attendees.
The eight finalists are listed in alphabetical order:
1) Back Joy Care Bath Seat (bath safety product) – Booth #2202
2) Drive Hurry Cane (walking cane) – Booth #911
3) Golden Technologies DayDreamer (lift chair) – Booth #1305
4) ING Calf Sleeve and Wrist Sleeve (compression/orthopedic support) – Booth #1950
5) KT Tape Recovery + Patches (elastic tape for pain relief) – Booth #2153
6) MMJ Labs Buzzy Vibracool (massaging ice therapy) – Booth #1064
7) Pik Stiks TelescoPik (reacher/activity of daily living product) – Booth #633
8) Pride Go Go Folding Scooter (rehab/mobility) – Booth #1911
• Go to medtrade.com for information on all things Medtrade.
• Click Here to see the retail-themed educational sessions at Medtrade, and learn more about the art and science of caretailing.
• Click Here to register for Medtrade.
Ideas in Caretail / Point of Purchase and Small Spaces
In cooperation with VGM and KC Fixtures, Medtrade is presenting Ideas in Caretail: Point-of-Purchase and Small Spaces. This area (Booth #1363) will showcase point-of-purchase (POP) displays that are either vendor supplied, or racks that you can fill with products to create a custom POP display.
These options are also great for businesses that lack retail space but can benefit by adding a product line or creating a display with complementary products. Learn what options are available for your retail environment by visiting Ideas in Caretail on the expo floor.