ATLANTA – With "retail HME providers" and/or "healthcare retailers" increasingly making their presence known at Medtrade and throughout the industry, Kevin Gaffney, group show director, asked his friends at VGM: What word best describes what these retailers are doing, and should be doing?
Paul DiMarco, vice president of Marketing, The VGM Group, and Maria Markusen, director of Operations & Development, came up with "caretailing." Call it a new word for a new world.
The definition is: The act of providing customer service and expertise to consumers willing to pay cash for health-related products that improve their lives and are beyond the usual scope of Medicare and other third party payers.
According to DiMarco, Caretailing captures the essence of healthcare retailing because it is ultimately about the needs and wants of healthcare consumers—and the clinicians and providers who care for them while running a retail business.
"When you combine all of those elements, everyone wins," said DiMarco. "The consumer has a better wellness experience or recovers faster, and providers secure satisfied patients/customers for future business. It is not just about selling traditional HME products for cash. It combines current retail interaction practices with the total healthcare and wellness needs of the consumer…Caretailing creates a separate business model focused on healthcare commerce and customer service, and not solely on reimbursements and service for equipment."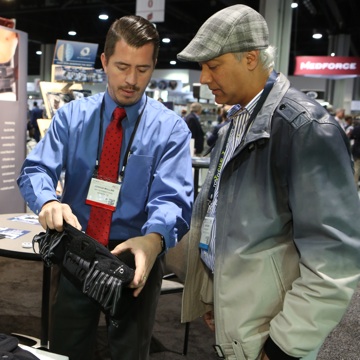 "We have had internal discussions on how to best describe the growing trend of HME Providers moving into retail, especially in light of nationwide competitive bidding," added Gaffney. "Who better to reach out to then the retail experts at VGM? The goal is to introduce a term that the industry can support, while also promoting a word that accurately describes what healthcare retailers and/or retail HME providers are doing for their customers."
Caretailing will be one of many themes explored in educational sessions at Medtrade Spring, scheduled for Feb 29-March 2, 2016, at the Mandalay Bay Convention Center in Las Vegas.
Register today.
Click Below to See Pricing
https://medtrade.com/spring/attendee/pricing.shtml
Click Below to Register
https://registration.experientevent.com/showMTH162/default.aspx?flowcode=Attendee