DENVER – While much of the world hunkered down during the global pandemic in April 2020, Jake Broadbent (pictured) led an effort to buy You Can Home Medical, a retail-oriented HME in Denver, Colo. The new purchase included a move from Utah where Broadbent worked at the well-established Alpine Home Medical.
Backed by the same management company, You Can has gained a foothold in the HME retail cash business. One year after the acquisition, the business has thrived and company officials recently moved to a bigger location to accommodate a larger inventory and increased demand. Medtrade Monday caught up with Broadbent to get a better understanding of the rationale behind the all-cash philosophy.
Medtrade Monday: What's the latest on the company?
Jake Broadbent, president, You Can Home Medical: We've moved to a bigger location just down the street from our old spot. You Can had been there for 10 years and we wanted a bigger and better store. This new and much larger location [almost 5,000 square feet] is on a much busier road, and we felt like it was a good fit. It has allowed us to bring in more inventory with products from companies like Stander and Pride Mobility. It's not quite double the inventory, but we've made a significant jump in what we can carry now.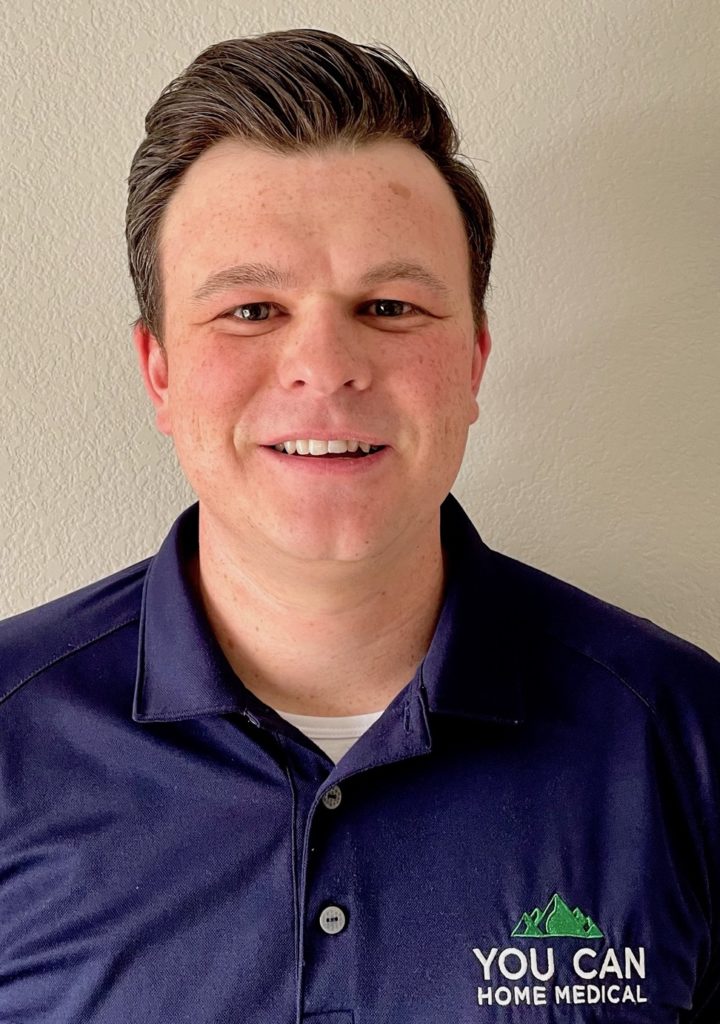 Medtrade Monday: How has business been over this last year?
Broadbent: We've done surprisingly well. When we purchased back in April 2020, obviously we had no idea how long this pandemic was going to drag on. I remember the conversation of, 'Oh I bet it'll end in June.' Obviously that didn't happen. We've had months where it has slowed down, but we've also had really good months.
Medtrade Monday: Did you have to cut staff when you bought the business and/or furlough any staff when the pandemic hit?
Broadbent: We were able to keep all of the employees who came with the company. Financially we've done well which is good because we were worried when everything was just kind of up in the air. We've been very happy with how we've done through the pandemic.
Medtrade Monday: Is You Can in the "all cash" mode?
Broadbent: We're just a cash-and-carry store. Alpine Home Medical where I used to work deals with the reimbursement as well as the cash. One of the things that attracted us to You Can was the cash model. Alpine was and is very good at retail. We brought that expertise, picked up a store here, and implemented a lot of the same practices. The only difference is that we obviously do not bill any insurance.
Medtrade Monday: What would you say to HME providers who want to reduce their reliance on reimbursement and focus more on cash?
Broadbent: As I mentioned, I worked at a company that did bill insurance and had all the complexities of an entire AR department and revenue qualification department. Running it was complex, and so to do it as a cash-only business is vastly different. I don't want to say it's much easier, but it is easier to collect your money. I have the product, you want it—okay you're going to give me cash for that. Obviously collecting it is much easier, and it's a much more appealing business model. We're happy to be in a business that runs this model.
Medtrade Monday: Is it your philosophy to explain the cash policy to customers fairly early-on?
Broadbent: We are upfront about it. We've found that if we're upfront and say, 'Hey we don't bill insurance, so this is an out-of-pocket expense,' people seem to appreciate that because then they don't get to the counter and expect to be paying a copayment. We've very transparent. It's really not much of an issue. Most of our referrals, obviously, are well aware that we don't bill insurance and so these referrals will send us this cash business.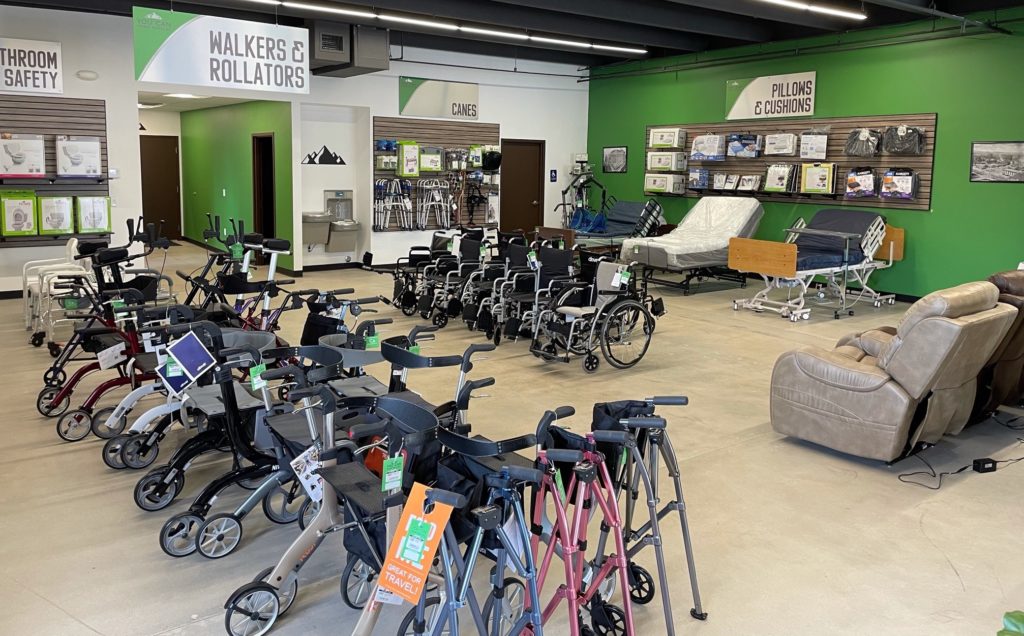 Medtrade Monday: What are your best-selling product categories?
Broadbent: Oxygen is definitely our big one—both stationary and portable. We do well with portable oxygen concentrators (POCs) and stationary units. People either want a second machine or they just want to purchase their machine outright, and they come to us. We have a huge selection of lift chairs. With our new store, we're trying to stock about 20 chairs now because we have the space for it. We also have a good selection of power mobility scooters and power chairs.
Medtrade Monday: Any plans to attend Medtrade West when it convenes July 12-14, 2021 at the Phoenix Convention Center?
Broadbent: We will definitely be in Phoenix this year.
Medtrade Monday: How enthusiastic do you think other HME providers may be about Medtrade West and trade shows in general?
Broadbent: I think Medtrade West in Phoenix will have a good turnout. I think the HME industry is ready to get back out there and ready to get back to normal life. We talk with our competitors and our family of companies, and everybody is ready to get out and just get back to normal life. They're ready to go to trade shows and start networking again.
We have that sister company down in Phoenix, so we do visits down there. It's hot, but Arizona is such a beautiful and nice area. My father-in-law does a week-long golf trip with his buddies. They take advantage of the lower hotel rates and the lower green fees. He loves it. He loves going to Phoenix in July. You may be teeing off in the dark, but it's worth it.